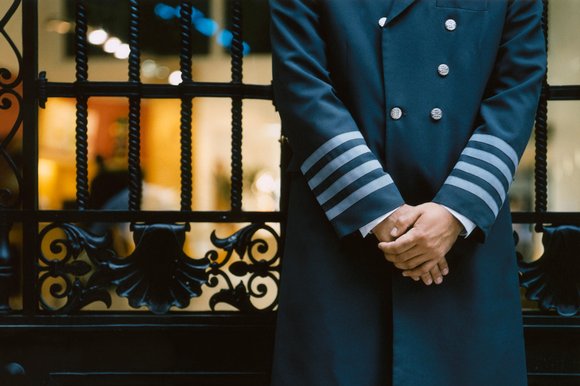 Fees seem to be the new "F" word uttered with impunity in the airline industry – and now the hospitality industry – but on both fronts fees have become clearly entrenched as a new mantra of the lexicon.
While airlines saw their fee collection coffers jump by staggering numbers: Between 2007 and 2014, annual revenues in the two major categories of fees that U.S. airlines must publicly report, baggage and change/cancellation fees, have soared, from $464 million to $3.53 billion for baggage fees and from $915 million to $2.98 billion for change and cancellation fees – other fees not withstanding.
Hotels are right behind them. Following the 2014 record of $2.35 billion, total fees and surcharges collected by U.S. hotels are forecast to increase to another record level of $2.47 billion in 2015, according to a study authored by the New York University School of Professional Studies, Tisch Center for Hospitality and Tourism. The increase for 2015 reflects a combination of approximately 3.0 percent more occupied hotel rooms than in 2014, more charging of fees and surcharges, and higher amounts charged, for a total increase of approximately 5.0 percent.
What are these hotel fees? First of all, they are not hotel fees at all. Spinners of media vocabulary are now calling them Resort Fees, and they are the things you pay per night or per stay upon check-out for such perks as having a phone in your room (whether you asked for it/used it or not); having a mini-fridge in your room, again, whether you asked for it/used it or not; having a pool or gym or concierge at your disposal; having a bag held in storage, using lobby Wi-Fi, receiving a package or putting your car in a self-parking spot. On airlines you are now charged for everything but the middle seat – although using the bathroom is still free, too.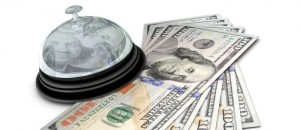 The increase for 2015 reflects a combination of approximately 3.0 percent more occupied hotel rooms than in 2014, more charging of fees and surcharges, and higher amounts charged, for a total increase of approximately 5.0 percent.
Fees and surcharges emerged as a common industry practice around 1997. Another phase for fees and surcharges was when energy surcharges were introduced for a large number of hotels in 2000.
What are Hotel Fees For?
Examples of fees and surcharges include: resort or amenity fees, early departure fees, reservation cancellation fees, internet fees, telephone call surcharges, some business center fees (including charges for receiving faxes and sending/receiving overnight packages), room service delivery surcharges, mini-bar restocking fees, charges for in-room safes, automatic gratuities and surcharges, and baggage holding fees for guests leaving luggage with bell staff after checking out of a hotel but before departure, and charges for unattended parking. For groups there have been increased charges for bartenders and other staff at events, special charges for set-up and breakdown of meeting rooms, and administrative fees for master folio billing.
There are few new fees and surcharges, but some of the newer categories include charging for early check in, primarily for resorts, especially in Las Vegas (typically check in time might be 3:00 pm, but if a guest arrives earlier and a guest room is available, there is usually no charge for early check in) and for guaranteeing a specific room type (a room with a king bed rather than a room that might have two queen beds; note, this is generally a conditional guarantee).
Hotel Fees Hidden or just a Surprise?
Some fees and surcharges are sometimes called "hidden" or "surprise," but disclosure on websites, confirmation emails, "tent" cards in guest rooms, room service menus, and guest service binders continues to increase.  One of the reasons for the sense that some of these fees and surcharges are "hidden" or "surprise" is that they are often established and the amounts set hotel-by-hotel rather than by brand, and both can change frequently. Whether called hotels fees, resort fees or amenity fees they can increase the cost of the room by 25% to 50%,
Online travel agencies, such as Priceline, have been brought to task about the lack of transparency in what has become known as "drip pricing" the consumer often sees when trying to book a hotel stay online.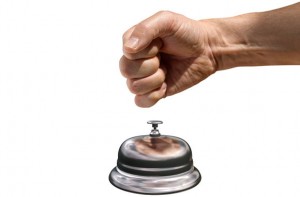 Fighting Hotel Fees
In 2012, the Federal Trade Commission Division of Advertising Practices issued 22 warning letters to the hotel industry about disclosure of resort fees, but as recently as July 2015, they have not taken the position that these fees are inappropriate if disclosed.
Apps, such as ResortFeeChecker.com are gaining popularity as monitors and disclosers of common hotel fees in major American cities. Similarly, consumer groups such as Travelers United are gaining traction among travelers who want to see what can be done before pronouncing these brazen charges as here to stay.
Certainly a caveat emptor approach to purchasing hotel stays is in line. These include:
Reading the fine print: fees should be mentioned and disclosed on the hotel's website and if not, via phone call ahead of time or at check-in. At check-in ask for a full list of fees and what they include. Also look for phrases like "daily resort fees" and "daily resort charges" amid the hotel literature.
Search your final confirmation for the revealing fee, when you still have time to cancel.
Finally, negotiate. Some hotels will waive fees if you tell them at check-in that you won't be using the items covered by the fees, such as that mini-fridge or the hotel's gym or pool. You've got nothing to lose but the fee, itself.
Related Stories: