February may be the month for romance but if the numbers have anything to say, most of the Americans ages 45 and older are not getting their fair share of romantic getaways. In fact, according to a study recently released by AARP, some 85 percent of middle-aged Americans have not indulged in a romantic trip in at least two years.
AARP Travel, a resource for America's 76 million baby boomers who spend over $120 billion annually in leisure travel, found that those 45+ who did have a romantic getaway in the last two years found it to be a valuable way to reconnect and simply enjoy time with a significant other. However, only 15% of those surveyed had actually gone on a romantic getaway in the past 24 months.
The 15 percent who did travel on a romantic getaway claimed that taking a trip with their significant other is more about time alone together or sharing a special experience, than about sex. Research also found that once you go on a romantic getaway, you're more inclined to book another trip in the near future; of those who went on a romantic getaway, an overwhelming 98 percent liked it and 95 percent said they would do it again within a year.
Key factors that make a getaway romantic include:
Quality time together
Accommodations
The destination
Sharing activities
Anticipation of the trip
While a variety of things can set the mood for romance, spending time together in a beautiful place appears to be the winning formula for respondents. Some of the popular aspects of recent Romantic Getaways included:
72 percent of domestic romantic travelers drove to their destination
36 percent of respondents traveled to a city, while 29 percent went to a beach
34 percent made the getaway a weekend trip
The majority chose destinations more than 100 miles away from the couple's home
Married couples are more likely to be inspired to take a romantic getaway to celebrate an anniversary or other milestone event; however the research also revealed some factors that inhibit couples from taking a romantic trip, including day-to-day commitments (work, personal, or responsibilities with kids) and cost.
Most romantic trips usually last less than a week and have an average cost of $2,353, majority of which is spent on accommodations. Research shows the top romantic accommodations include:
Hotels (51 percent)
Resorts (26 percent)
Bed and Breakfast (8 percent)
Cruise cabins (7 percent)
The majority of romantic getaways occur within the U.S. with travelers gravitating towards "big cities" and popular "entertainment" locations, as opposed to one specific location. Among those who decide to travel abroad, the top destinations include:
Caribbean/South America (63 percent)
Europe (30 percent)
Mexico (22 percent)
Whether their Romantic Getaway occurred in the past two years or is being planned for next year, couples' attitudes and behaviors toward the trip are the same;
The accommodations are very important to setting the mood; it's about the property overall and a beautiful view
Some (40 percent) will bring special clothing and/or wine and champagne to help set the mood
The majority (75 percent) say work is "off limits" on their trip and electronics are frequently cited as off-limits.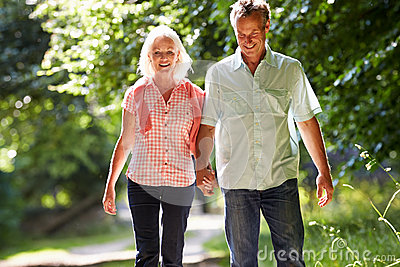 Data indicates that middle aged Americans living alone is a fast-growing class. Their numbers have nearly doubled since 1999 rising from 13 percent to 21 percent of the 55-to-64-year-old population. This group tends dwell in large cities: Manhattan and Washington count nearly half their households as solo, whereas in mid-western locations such as Idaho and Utah, such numbers hover around one in five households.
Related Stories: