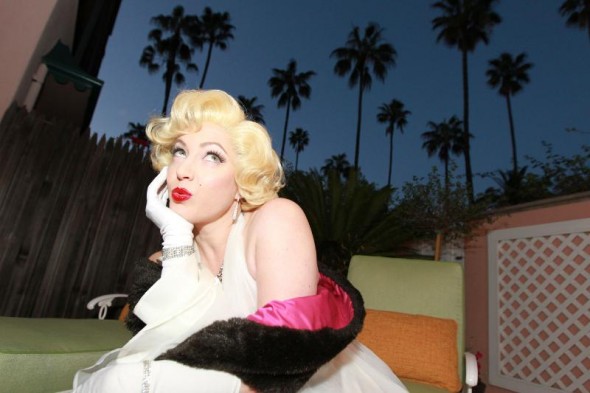 Beverly Hills for under $5,000 per night? As a tribute to the glitterati capital's centennial, Beverly Hills, CA took five legendary hotels in the 90210 expanse and had them each spend a celebrity's ransom to create a suite like no other in themes that clearly depict the legend and grandeur of the Los Angeles location. The result? Suite 100. And each of these larger then life suite experiences can be booked by anyone with Champaign tastes and an Oscar-sized wallet. Rates at each property for the Suite 100 suite start at $1,914 per night – a nod to the birth of Beverly Hills — and run through 2014.
Montage Beverly Hills
"Forties Film Noir" 
Interior designer Nina Petronzio captures the sultry sophistication of Film Noir as depicted in the 1940s by jaded detectives, femme fatales and smoky jazz clubs. Her suite was inspired by art-deco furnishings, architectural details and movie sets of the era, and also features an impressive collection of Lalique Crystal and museum-quality collectibles. Suite amenities include literature, music and custom menus inspired by the 1940s. Guests who push the "Press for Champagne" button will be greeted promptly by a bellman with bubbly in hand, the first glass complimentary.
The Beverly Hills Hotel & Bungalows
"The Golden Age Inspired by Marilyn Monroe is a 
Tihany Design taken from the glamorous lifestyle of Marilyn Monroe, who was a frequent guest of the hotel. Gracefully curved furnishings in rich hues of green and blue complement the suite's curved ceilings and walls. The design features black lacquer finishes, tropical prints, shag carpets and a bar that speaks to the era's modernist influence. A display showcases original artifacts from Marilyn Monroe's estate; a library features Marilyn Monroe videos and books. For an additional $1,914, guests can enjoy the "Norma Jean Experience," which includes Marilyn themed gifts, a bottle of Chanel No. 5, airport transfers in a vintage car, a bottle of Dom Perignon, Marilyn's Menu for Two featuring her favorite room-service dishes, two Diamond Perfection body treatments in the hotel's La Prairie Spa, breakfast for two; and more.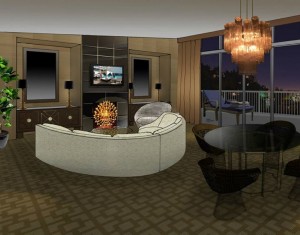 The Beverly Hilton
"Stylish, Sophisticated Sixties:  A Re-Imagined Revolution" 
is the theme of this Suite 100 suite, which epitomizes the sophisticated, if not rebellious, attitude of the 1960s. Tom Ford Design drew inspiration from style icons of the time including actress Audrey Hepburn and Tippi Hedren, star of Alfred Hitchcock's "The Birds;" as well as from the revolutionary impact The Beatles had on popular culture following their first U.S. appearance in 1964. Guests are immersed in the elegance and excitement of the decade with a range of amenities and experiences, including a working television from the 1960s on loan from the GRAMMY Museum, as well as objects pulled from the hotel's archives, including an actual and orderable1960s room service menu and a collection of vintage Barbies highlighting the inspirations for the suite.
 L'Ermitage Beverly Hills
"The Era of Studio 54 – Fashion & Art Collide" 
for a mid-1970s. American fashion and disco suite experience. Interior designer Ken Fulk brings guests of L'Ermitage Beverly Hills back to a space re-imagined as legendary fashion icon Halston's ultimate pied-a-terre. It's all high-gloss lacquer, mirror finishes and select vintage-inspired Halston Heritage pieces and a tasteful use of Ultrasuede. A powder room is papered in Interview Magazine covers; a "Do Not Disturb" sign plays on Andy Warhol's celebrated silk-screen portraits; and an interactive iPad photo booth mimics pulse of the paparazzi.
The Peninsula Beverly Hills
"The Birth of Modern Luxury" 
is a suite designed by the firm Forchielli Glynn to embody modern Hollywood glamour. Inspiration comes from the excitement of the Golden Globes, Grammys, Oscars, and those occasions when The Peninsula plays host to Hollywood VIPs and celebrities. The living room walls are covered with photographic murals of red carpet Hollywood gala events. Plush sofas provide the perfect setting for sipping Champagne. The one-night Suite 100 package includes a private pool cabana for the day, lunch for two, a Scrub & Spray Tan treatment for two, transportation within Beverly Hills and Century City in a luxury vehicle, and more. Guests can upgrade to the "Red Carpet Glamour" experience for a Hollywood-style photo shoot on The Peninsula's red carpet.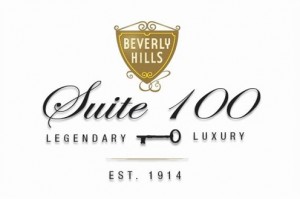 Related Stories: