Wedding Vows in the Buff
Couples looking to exchange vows in a naturel setting and have a great story to tell for the rest of time should consider vow – original or renewels – in the nude at Hidden Beach Resort in Cancun, Mexico.
On Saturday, August 20, 2016, Hidden Beach Resort will host a Mayan Au Naturel Group Vow Renewal. Those who cherish romance au naturel are invited to join as a Mayan Shaman leads a special vow renewal blessing with a group of other naturists. Couples will have the opportunity to rekindle their romance with a unique non-denominational ancient Mayan ceremony alongside other couples looking to celebrate their love.
The vow renewal wouldn't be complete without special honeymoon amenities. Included is a bottle of sparkling wine, fresh tropical floral arrangement, beautifully romantic decorated room the night of the ceremony, breakfast in bed delivered the morning after and a special 2-for-1 beachfront massage offer.
Hidden Beach Resort is the only all-inclusive luxury nudist resort in the world. Consisting of 42 beachfront suites plus three luxurious Presidential suites, the resort is a secluded adults-only property, ideal for couples and singles alike.  Located 90 minutes south of Cancun Airport, Hidden Beach lies on a stretch of white sand beach with views of the Mexican Caribbean Sea
Dates: Booking window begins now through July 15, 2016 for travel any 4-nights during August 17-22, 2016.
Rates: The Group Vow Renewal package is $2,249 per couple and includes a 4-night stay at Hidden Beach Resort.
Contact:  
(800) 470-2020
[email protected]
HiddenBeachResort.com/Specials/MayanAuNaturel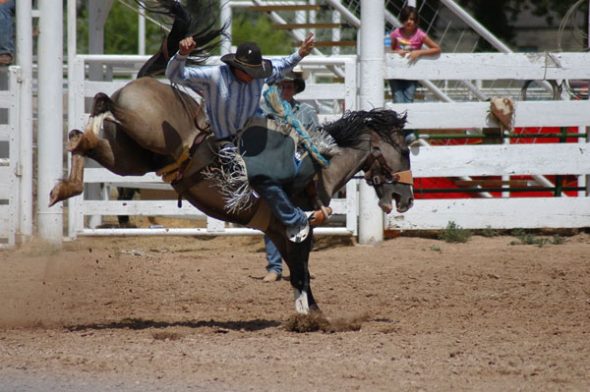 Work for It: Ranching and Roping Vacation
Need to add some talents to your skill set? The Red Reflet Ranch in Ten Sleep, WY is offering a week of learning "Roping and Ranch Skills" in the perfect setting. Guests will spend five days learning roping fundamentals, cattle work techniques, and western horsemanship from expert horse trainers, wranglers and riding instructors.  Of course there will be wine tastings in the meadows, ranch-to-table haute cuisine by firelight, and other exciting ranch activities to round-out this authentic ranch getaway.
The ranch offers access to indoor and outdoor riding arenas, a complete gym, heated pool, movie theatre, lighted tennis court, basketball court, rifle range, adult and youth climbing walls, beach volleyball, skeet and pistol shooting. Also count ATVs, dirt bikes, mountain bikes, a zip-line, and 27,000 acres to explore.
Guests stay in expansive 1,400-1,850 sq. foot private chalets. Large groups and families can utilize The Ranch House, which sleeps up to 14 and features a large yard, pond, and tree house.
Dates: September 23-28, 2016
Rates: Starting at $2,700 per person.
Contact:
(307) 366-2340
www.red-reflet-ranch.net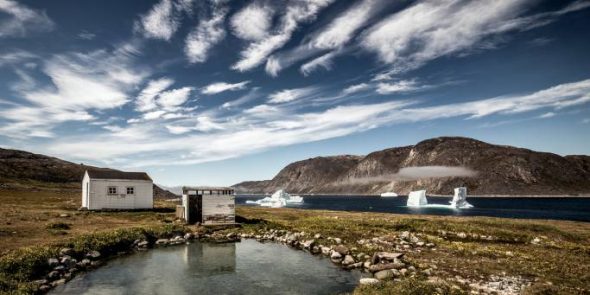 Arctic Nights, Northern Lights
On The Go Tours has launched a one of a kind tour combining the contrasting landscapes of Iceland and Greenland in one incredible trip. The action-packed 17-day guided tour will take budding explorers on a journey to experience historical Iceland before jetting across to the almost untouched terrain of Greenland.
The newly curated Best of Iceland and Greenland tour will allow explorers to experience Iceland's otherworldly landscape steeped in history and also the untouched continental island of Greenland, home to some of the planet's most spectacular fjords.
The tour spends eight days in each country, starting in Iceland, 'the Land of Fire and Ice' and home to the largest glaciers in Europe, as well as some of the world's most active volcanoes. Setting off from Reykjavik, guests visit to the picturesque town of Akureyri, to enjoy a relaxing soak in the therapeutic waters of the Mývatn nature baths, and to Vatnajokull — Europe's largest glacier.
The second half of this journey is continued in South Greenland where travelers board the S/V Rembrandt Van Rijn ship to spend a week exploring the fjords and sailing past icebergs, as well as bathing in beautiful hot springs and walking to the edge of the famous Greenlandic Ice Cap.
Dates: July and August, the warmer summer temperatures are ideal to explore these intriguing countries.
Rates: $6,969 per person
Contact:
(020) 7371 1113
onthegotours.com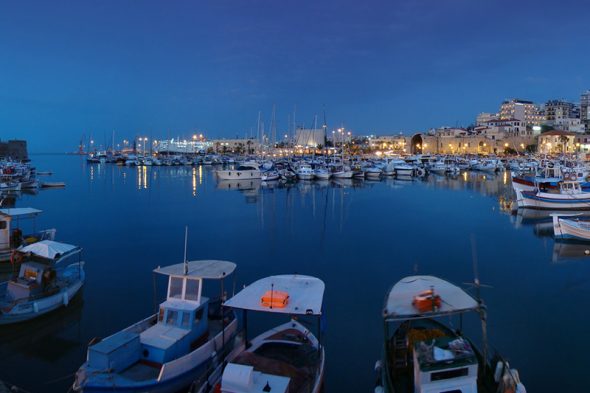 Cruising the Aegean with Peter Sommer Travels
Vacation dreamers often imagine sailing through the crystal-blue waters of the Aegean, including the Dodecanese Islands – Rhodes, Samos, Kos and more – or exploring the ancient civilizations of intriguing Crete, largest of the Greek islands with delectable cuisine as well as legendary sites. Carefully-planned itineraries, superb food, and top archaeologists, authors and historians as guides assure that guests with Peter Sommer Travels will fulfill those dreams.
Cruising the Dodecanese June 4–18 and September 24-October 8, 2016
This spectacular gulet cruise takes guests from the famous island of Kos through the entire Dodecanese chain, including eleven of the most beautiful and evocative of the Greek islands and no fewer than three UNESCO-listed World Heritage sites. The islands' strategic location, between the open Aegean and the mainland of Asia Minor, has made them a well-connected cultural interface throughout history. Carians, Greeks, Romans, Byzantines, Venetians, the Crusader Knights of St. John, Ottomans and Italians visited or settled them, leaving behind a rich legacy of grandiose ancient sanctuaries, mighty castles, serene monasteries and traditional villages, all set within an ever-changing maritime scenery.
The stylish gulet will moor in secluded coves, for swimming in azure seas, admiring the pristine scenery, or simply relaxing. From fabulous food to epic history, this is a fascinating journey through Greek culture, past and present.
Dates: June 4 and September 24,
Rates: the two-week Cruising the Dodecanese starts at $5,510 per person, with all meals on board, guide services, and all entrance fees and tips on excursions. Airfare is not included.
Exploring Crete: Archaeology and Food Tour
Peter Sommer Travels' Exploring Crete: Archaeology, Nature and Food tour is the ideal opportunity to experience this fascinating island to the full, visiting its most important ancient sites, including the famous prehistoric Minoan palaces, but also veering off the beaten track to explore many of Crete's hidden gems. Experience a vast variety of different landscapes and ancient sites, bringing you into direct contact with its coasts, mountains, gorges and fertile plains, as well as its historical villages and towns.
Crete is the largest of the Greek islands and its historical significance is second to none, ranging from Stone Age seafarers and Neolithic farmers to the mysterious and fascinating Bronze Age civilization of the Minoans. The itinerary is complemented by excellent meals in carefully selected restaurants and tavernas, as well as wine tastings from regional vineyards.
At night, guests stay in beautiful surroundings, ranging from elegant Venetian palazzos to traditional inns and agriturismos in serene mountain villages.
Dates: October 11 –23, 2016 and April 17-29, 2017
Rates: Starting at $5,025 per person, including all meals on tour (except one dinner and two luncheons); entrance fees and tips; expert guide service; and 3-5 star hotels with character.
Contact:
(855) 443-3027
www.petersommer.com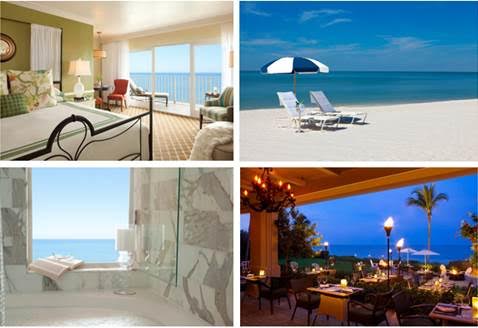 Sea Turtle Suite Package at LaPlaya
LaPlaya Beach & Golf Resort, a Noble House Resort located on the Naples beachfront – has introduced a Sea Turtle Suite package to celebrate the beginning of the 2016 nesting season for loggerhead sea turtles on the beaches of Southwest Florida.  The package will be available for guests to book now for the spring-to-fall nesting months of May through October, 2016.
The two-night Sea Turtle Suite package features includes dining at the resort's BALEEN restaurant, the opportunity to adopt a sea turtle, as well as a visit to the Conservancy Nature Center.  LaPlaya Beach & Golf Resort will also help guests track sea turtle activity on property with alerts about sightings. Portions of every Sea Turtle Suite package will be donated to the Conservancy of Southwest Florida.
Two nights luxury accommodations
Welcome kit upon arrival
Chef-tested, sea turtle-approved menu at BALEEN
Participation in Sea Turtle Adoption Program
Two admission tickets to the Conservancy Nature Center
"Turtle-tweet" alerts for on-property sea turtle sightings and upcoming releases
A percentage of proceeds donated to the Conservancy of Southwest Florida
Rates: Starting at $2,400 (plus taxes) by visiting
Contact:
(239) 597-3123
www.laplayaresort.com