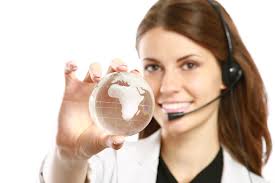 Travel agents are reporting an uptick in performance and profits for 2012 over 2011, possibly signaling the slow and steady comeback of the economy and willingness of consumers to make travel plans.
In response to a recent survey, the American Society of Travel Agents (ASTA) found that nearly half the member agencies questioned saw stronger revenues and transaction volumes in 2012 as well as an increased number of clients.
"Despite the ongoing challenges facing the global economy, ASTA members benefitted from the traveling public's appetite for travel," said ASTA President and CEO Zane Kerby. "Some improvement can be attributed to consumers' evolving view of travel as a 'right.'  Recent consumer surveys report that consumer travel behavior and patterns are less tied to current economic conditions."
Retail Leisure agencies reported the strongest performance gains in 2012 with 54 percent of the responders reporting an increase in revenues in 2012 over 2011. Independent Agents reported the lowest increased revenue (but still strong at forty-five percent).
When asked about sales per travel segment, agencies reported the biggest increases in sales were in air, hotel and insurance as compared to 2011. Segment sales were either flat or increased for the majority of reporting agencies.
Overall, a majority of ASTA agencies "realized a profit" in 2012. When agencies were broken out by business type, the corporate agency segment reported the most profits and gains.
Survey data was collected through the 2013 ASTA Research Family, a panel reflecting a representative swath of member travel agency owners and managers in key agency demographics.