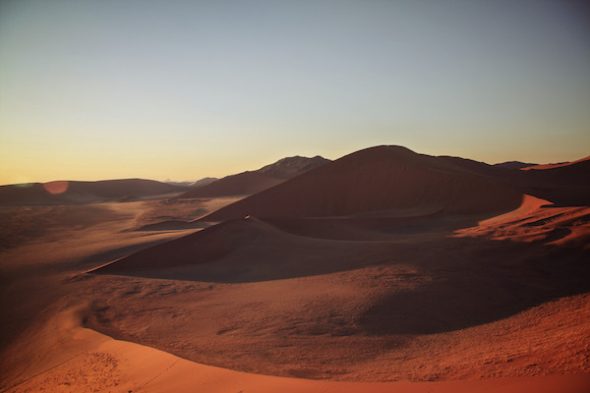 National Geographic Expeditions and G Adventures are giving partnership a so with 18 new and exotic trips scheduled for 2017. These include tours through the storied the landscapes of Namibia, Japan, France and Canada, plus several U.S.-based tours into America's historic cities and national parks. The new itineraries will boost the number of tours in this comfortable marriage to 83 in the Adventures collection.
Africa on Tap
Among the highlights of the 2017 Journeys lineup are seven new itineraries in Africa, including Wonders of Namibia, which features a lecture and guided game drive with the National Geographic-supported Cheetah Conservation Fund in Namibia.
Japan Revealed
A new tour to Japan will have travelers making sushi with a local chef, watching an ancient martial arts performance, and learning Zen calligraphy.
North American Playgrounds
For wildlife enthusiasts, the Canadian Polar Bear Experience provides a rare opportunity to see polar bears in their natural habitat alongside an expert from Polar Bears International, an organization that has collaborated with National Geographic. In the U.S., the Discover California's National Parks trip visits Death Valley, Yosemite, Sequoia National Park, and features a behind-the-scenes visit to the Monterey Bay Aquarium.
Launched in January 2016, the Journeys collection offers hands-on exploration and meaningful interactions with people and places at an accessible price point. With an emphasis on discovery, storytelling, local immersion and social good, all Journeys tours offer great experiences to travelers who appreciate having free time and flexibility, but value the structure and security that come with group travel. Each trip is led by a knowledgeable local guide and offers opportunities to connect with local cultures. Travelers also visit various projects and initiatives associated with National Geographic or G Adventures that help improve local livelihoods and protect the natural or cultural heritage.
Departures in this collection begin in April 2017. The new trips include:
Wonders of Namibia (10 days, from USD $2799) – Visit the global field research and education facility. at the Cheetah Conservation Fund, an organization supported by National Geographic Big Cats Initiative. After a lecture by a researcher, go on a wildlife viewing drive to see cheetahs up close in their natural habitat. Set out on safari in Etosha National Park and then explore Mondesa Township with a resident guide, followed by dinner and local entertainment in a family home.
Paris & Normandy Highlights (8 Days / from USD $2299) – Visit the Paris studio of National Geographic photographer and explorer Reza, renowned for his work covering human conflict, and take a behind-the-scenes tour with one of his assistants. Breathe in the beauty of Claude Monet's garden, which National Geographic named one of the 10 most magnificent gardens in the world. Then in the Norman town of Bayeux, meet a recognized war historian for a lecture about the Allied invasion, before boarding an original WWII transport to pay tribute at the British War Cemetery.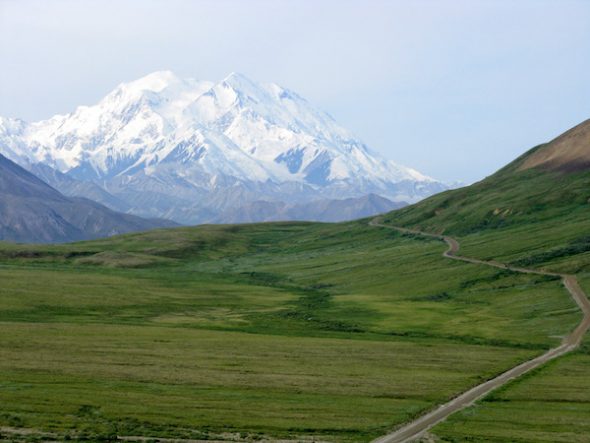 Alaska Journey (10 days / from USD $3799) – Discover the raw beauty of Alaska while exploring awe-inspiring coastlines and watch for wildlife like orcas, grizzly bears, caribou and moose. Take a behind-the-scenes tour of the renowned Alaska SeaLife Center, a marine research facility that has collaborated with National Geographic on numerous projects, then set out by ship to explore the Kenai Fjords and look for glaciers, seabirds, puffins, sea lions and whales. Meet with an expert from the Denali Education Center to learn about the natural history of the park and National Geographic's legacy of research here.
Iconic Japan (12 days, from USD $4799) – Walk through Tokyo's famous Tsukiji Fish Market, the largest in the world, with local insiders who know its ins and outs. Take a sushi-making class with recognized masters, learning how to select, prepare and fillet ingredients. Visit a local temple to delve into the history and practice of Zen Buddhism in Japan and try out the art of Zen calligraphy. Then stop by a traditional dojo to gain an understanding of kembu, an ancient martial art form that honors samurai culture.
Canadian Polar Bear Experience (6 days / from USD $5999) – Head out on a full-day excursion in search of polar bears, then attend a private cocktail reception with representatives from Polar Bears International, a conservation group dedicated to saving habitat for these iconic animals. Visit the Parks Canada Visitor Centre at the Heritage Railway Station for a lecture about the area, and explore the unmatched collection of Inuit art and artifacts at the Eskimo Museum. Hear from a Churchill resident about what life is like in this isolated northern Canadian town.
American Canyonlands (8 days / from USD $2499) – Lace up for an adventure-filled eight days among the massive natural towers and plateaus of the American West, touring Zion National Park, Bryce Canyon and Grand Canyon. At Antelope Canyon, follow a Navajo guide onto native land to walk through one of the most visually stunning slot-canyon formations in the world. With an expert from the Grand Canyon Association Field Institute, explore the canyon's South Rim. Visit Lowell Observatory for a tour of the giant telescopes and hear about the observatory's long collaboration with National Geographic.
Historic American Cities by Rail (8 days / from USD $2799) – Step back in time along the American Eastern Seaboard on a tour by rail. Stroll the cobblestoned streets of colonial Boston's Freedom Trail with a local history expert. Set out on a photo walk with a locally renowned photographer in New York City's Bushwick neighborhood. Visit important sites of the American Revolution in Philadelphia, including the Liberty Bell and Independence Hall. Go inside the stately headquarters of the National Geographic Society, near the White House, and find out how the iconic magazine and its beautiful imagery are produced.
Natural Highlights of California (8 days / from USD $2799) – Walk through California's Sequoia National Park with a naturalist to learn about these impressive giant trees—and National Geographic's role in protecting them. Discover the extremes of Death Valley. Enjoy a picnic lunch on the trail, and then drive to Big Tree Trail for an afternoon hike. Visit the world-renowned Monterey Bay Aquarium for a customized experience that includes an inside look at the workings of the facility and lectures by onsite researchers involved in National Geographic-funded studies.
For more details and listing, visit: www.nationalgeographicexpeditions.com/journeys www.gadventures.com/journeys.