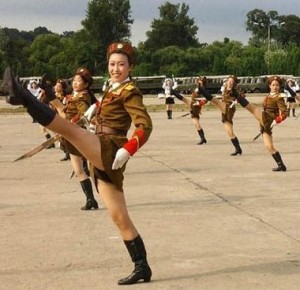 Iraq? North Korea? No problem. Adventures Abroad, a small Canadian group-tour specialist, has introduced an odd, but potentially very popular new series of tours to Iraq and North Korea. The north of the DMZ itineraries provide a once-in-a-lifetime opportunity to visit one of the most secretive and intriguing countries in the world. And an organized tour is the only way to visit the DPRK—there is no alternative.
North Korea is the second atypical destination to be added to Adventures Abroad's tour schedule in 2012; Iraqi Kurdistan has been offered since January and has since conducted two successful tours that garnered some great buzz.
"How is it we can regularly put together 'off-the-beaten-track' tours that other operators cannot manage? Because to us, it's familiar territory; Adventures Abroad has a quarter-century of experience creating and running tours to far-flung lands," says Product Manager Rick Unrau, who went on a reconnaissance trip to Iraqi Kurdistan before spearheading the project to create the itineraries. "We were among the first North American operators to run tours to Yemen the 1990s, then Libya, Iran and Syria when they were accessible, and our current schedule includes less-visited destinations like Indonesia, Colombia, Papua New Guinea, the Caucasus and West Africa. We are meticulous in our research and uncompromising when it comes to client safety. We know what we're doing."
The 12-day trip starts in Beijing and heads to Pyongyang where visitors hub while visiting sites at Mt. Myohyang, Nampo, Kaesong, Wonsan and the De-Militarized Zone. Departure date is September 23 and mostly-inclusive rates run $5,250 per person, double ($890 supplement), not including air. Visit www.adventures-abroad.com, 800-665-3998.
Roughing in Africa without the Rough
No doubt about it. Traveling to and through Africa is tough. But you can keep the macho while tossing away trouble by staying in a five-star lodge in one of Africa's wildest savannah lands.
The Four Seasons has just such an experience in mind in its new luxe location in Tanzania's Serengeti National Park set to open this fall. The lodge is first of three launching the brand's expansion into Sub-Saharan Africa.
Bilila Lodge, a resort in the Serengeti National Park, and is getting an upgrade and a rebrand as Four Seasons Safari Lodge Serengeti, Tanzania.
Four Seasons veteran James Kostecky, formerly GM at Four Seasons Resort Chiang Mai and Four Seasons Tented Camp Golden Triangle in Thailand, will be at the hotel helm.
Additional new properties are planned for the Ngorongoro Conservation Area and the island of Zanzibar.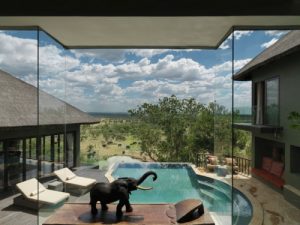 "The responsibility of taking over such an irreplaceable asset within the Serengeti National Park is one that we take very seriously. This is an extremely rare opportunity for Four Seasons in that no other property of this size or scale exists, or is likely to ever be developed again in the Park. With the future development of a luxury tented safari camp in the Ngorongoro Conservation Area and an exclusive beach resort on the island of Zanzibar, Four Seasons will offer some of the finest holiday experiences in Tanzania," says Scott Woroch, executive vice president worldwide development at Four Seasons.
A UNESCO World Heritage Site, Tanzania's Serengeti National Park covers  5,700 square miles with some of the most diverse animal life to be found on the continent. The landscape features the largest concentration of plains animals in Africa, and is acclaimed for the best game drives and abundant year-round wildlife, including the famous migrating herds of wildebeest, zebra, antelope and gazelle as well as lions, leopards, cheetahs, elephants, buffalo, rhinoceros, hippopotamuses, crocodiles and abundant birdlife.
The new Four Seasons lodge is located in the Central Serengeti, entirely within the Park. The property has 60 rooms, 12 suites and 5 villas – all with wide views panning the Serengeti. Design can be described as contemporary African architecture that is in tune to the natural landscape, with a two-story great house for indoor and outdoor dining, a Spa and an infinity-edge swimming pool overlooking an active watering hole. Guests have the opportunity to witness nature around the clock, as herds come to the hole for water. A family of nearly 30 elephants are frequent visitors. Elevated wooden walkways connect the great house to guest rooms, the free-standing villas and the Spa complex.
Four Seasons rates and package information is not yet available. However, all-inclusive rates at the Bilila Lodge run $550 per night per night.