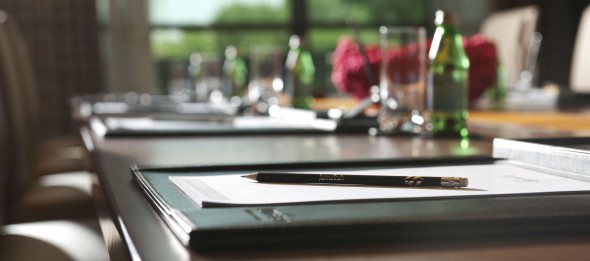 What do meeting planners want? Destination Hotels contacted 20,202 corporate, association, government and independent meeting planners this fall to find out.
The "State of the Meetings Industry" survey looked at what meeting planners — who control more than $100,000 per year in direct meeting spend for their organizations – see for the coming year: how their duties will be changing and what they are wanting to see from their hotel partners in 2016. The following is a summary of the most significant survey results, plus front-line insight from meetings-focused executives within Destination Hotels.
Work-Life Blend at Meetings Increases Attendee Satisfaction

For the first time in years, responding planners cited recreational options at a meeting site as more important now than the previous year. Planners are looking to offer meeting attendees an opportunity to engage in leisure pursuits before, during or after a meeting in the form of a tennis outing, guided bike tour, or a block of spa appointments set aside at a discounted rate. Attendees have even begun taking advantage of meetings by creating mini-vacations around their plans – 61 percent of planners advised that more than one in ten of their attendees arrive on-property before the meeting begins or stay on-property after, for leisure purposes.
Flexible Meeting Spaces are Important and Beneficial

Among the nearly 68 percent of respondents who ranked flexible meeting spaces at an 8, 9 or 10 in importance when choosing a meeting site, the two factors driving this need are 1) delivering information and insight at a level that tech-based meetings cannot, and 2) offering a variety in learning environment so that attendees remain stimulated.
Matching Budget with Rates is a Delicate Act 

Fewer planners will have more money to put toward their events in 2016 versus last year – 31.5 percent of respondents advised their 2016 meetings budget will be higher than the previous year's, while another 57.6 percent said their total budget will remain about the same. Last year, those figures were 37 percent and 51 percent, respectively. With rate ranking 9.19 in importance when scaling factors most critical to destination selections, the 65-straight-month gain in RevPAR for properties will leave planners even more hard-pressed to achieve the event expectations set by management. To counteract, hotels may encourage volume purchasing or offering more value to the property across the various elements of a meeting by keeping food and beverage and social events on-site.
The Challenge in Delivering Memorable F&B Experiences at a Reasonable Cost

With food and beverage pricing ranking as the third-most critical factor in placing meetings among survey respondents – 67.3 percent of respondents rated it either a 9 or 10 in importance – it's no surprise that meeting RFPs typically include a request for an F&B discount. To make the most of a group's F&B spend, to manage this spend, planners can consider thoughtful portioning on buffet displays or "menu-matching," whereby a group has meals that share many ingredients with another on-site group's meals or the property's on-site restaurants.
Easily Navigable, Standardized Information

When it comes to technology that helps planners choose the site of a meeting, hotel companies are looking to meet the needs of planners, who readily admit they most often use the internet to research and narrow down potential host properties. The 2015 Destination Hotels brand, for example, has refreshed its presence to include a revamped website that now offers meetings-related information in a standardized way with easy navigation across all properties within the portfolio.
Enhanced Service Initiative

Reliable consistent support from conference services and catering staffs was a common thread that appeared throughout answers to an open-ended question on the survey asking what planners most desire from the meetings properties they will use in 2016. Hotels may respond with new training programs for all catering and convention employees to address every aspect of event planning and execution while also instilling leadership qualities so that employees take initiative on-site.