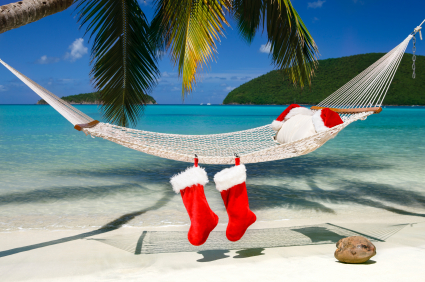 Top U.S. cities may see quiet times for Christmas and the New Year as their residents get on the road to be with family or just "be" in some place that is not home or office. A recent study by Harris Interactive for Inspirato, which polled more than 2,500 adults in Atlanta, Boston, Chicago, Dallas-Fort Worth, Houston, Los Angeles, New York City, Philadelphia, San Francisco and Washington, D.C., and found that overall 49 percent plan to take a personal trip over the holiday season.
Spending time with family (67 percent) is the top reason adults in these cities will be traveling during the holiday season, but vacation is the second most popular reason to travel (36 percent) especially for Los Angeles residents (47 percent). Seven percent of respondents plan to travel just to escape the chaos of the holiday season.
Additional survey findings include:
The majority (73 percent) of holiday travelers this year will do so via car. But 46 percent of younger adults (ages 18-49) plan to travel by plane (compared to only 34 percent of adults ages 50 and over), as do 48 percent of adults with incomes of $75,000 or more (compared to 31 percent of those with lower incomes).
Most travelers (72 percent) plan to visit another state this holiday season; 36 percent are traveling to another state in a different region of the country. Five percent are traveling to Canada or Mexico, while another 8 percent are leaving North America entirely.
Men are more likely to be traveling for personal reasons this holiday season than women (54 vs. 45 percent).
On average, travelers are planning to spend around $1,300 on their travel excursions, including transportation, accommodations, food and entertainment. Residents in New York City are expected to spend about $2,000 on travel this season – the highest figure of any city polled. Atlanta residents plan to spend the least, about $900.
The top reason adults cite for not traveling this holiday season is a lack of funds (47 percent). Overall, women (51 percent) are more likely than men (41 percent) to cite finances as a reason not to travel this season. Interestingly, adults earning $75,000 or more per year are more likely than their counterparts to point to high travel expenses during the holidays as a reason not to leave home (26 percent vs. 13 percent).
Approximately one in 10 adults across cities polled said budget is not a factor in their holiday season travel plans, while about one in five report their budget completely dictates their holiday season travel plans.
Other reasons why adults report not traveling this holiday season include spending the holidays with family in town (43 percent) and simply enjoying being home for the holidays (38 percent). About one in five adults report avoiding holiday travel because they particularly dislike it.
More than one in 10 respondents plan to take a vacation in 2013 specifically to recuperate from the 2012 holiday season.