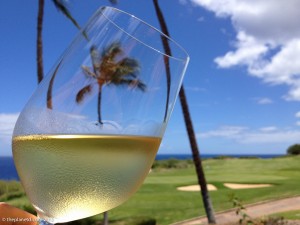 What's new? What's hot in travel this month? Travel-Intel has the deals, the packages and plans for some charming winter getaways while the getting is good.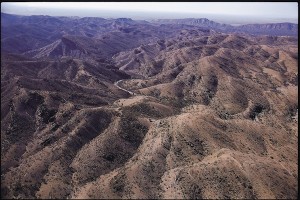 Walking Adventures in Australia
For those who truly want to take a walk on the wild side, a working sheep ranch in the wilds of South Australia may have just the trip that's required. Rawnsley Park Station, a working sheep station-turned-eco-village in the heart of the Flinders Ranges region of South Australia, is launching a series of expertly guided walking expeditions tour in three- to five-day safaris that have guests exploring the outback by foot. These walking safaris run May to October this year and cover some 40 miles of wild and wooly Australian outback, including an epic climb to the top of the highest point on the mighty Wilpena Pound.
The days begin and end each at Rawnsley Park Station, a spread of beautifully appointed one- and two-bedroom luxury eco-villas as well as cabins set on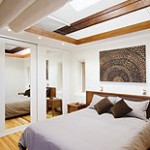 secluded areas of the property. Guests have uninterrupted views of Wilpena Pound and the surrounding ranges from private verandahs and can watch a sea of falling stars while bed via the skylight above.
Rates (including all meals and guides) begin at AUD$1,435 ($1,476 US) per person for the three-day trek (one bedroom, eco-villa accommodation) or AUD$1,150 ($1,183 US) in a comfortable cabin.  Five-day treks are priced at AUD$2,350 ($2,418 US) in an eco-villa or $1,875 ($1,929 US) in a cabin. (Rates are based on twin-share; single supplements apply.)
Contact:
South Australian Tourism Board: (323) 503-4210
www.rawnsleypark.com.au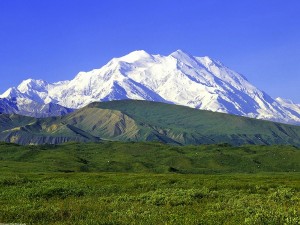 Alaska for Less: Princess Puts Denali on Sale
Princess Cruises is offering some all-inclusive cruise tours to complement their ocean-going itineraries this summer for rates that start at $99 per day. The sale, which started Feb. 5, is active for a limited time and includes some smart air savings as well.
Combining a 7-day Voyage of the Glaciers Alaska cruise with a land tour to Alaska's interior, can start at $989 per person for a 10-day vacation. Travelers get accommodations at Princess-owned wilderness lodges, and exclusive rail and car service as they explore the Alaska wilderness through the Denali area, spending time at Mt. McKinley, North America's tallest peak. Those booking air transportation through Princess eZAir can also save up to $300 per couple off the price of their ticket.
Other sale samples include:
10-night Fairbanks/Vancouver On Your Own cruisetour: $989 interior (was $1,370).
Air savings $200
11-night Anchorage/Vancouver On Your Own cruisetour: $1,149 interior (was $1,587).
Air savings $200
11-night Fairbanks/Vancouver On Your Own cruisetour: $1,099 interior (was $1,773).
Air savings $300
13-night Anchorage/Vancouver Off the Beaten Path cruisetour: $1,599 interior (was $1,965).
Air savings $200
15-night Fairbanks/Vancouver Off the Beaten Path cruisetour: $2,199 interior (was $2,526).
Air savings $300
(All fares are per person based on double occupancy and include all applicable fees and taxes. Air savings are for two people.)
Contact: 
1-(800) PRINCESS
www.princess.com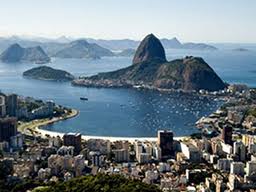 Float Profits, Not Debt on 2014 Cruise with Suze Orman
Guests aboard the Silver Cloud can get ahead on their finances while sailing from Buenos Aires to Rio de Janeiro next January on a special gay women-focused cruise through Olivia Travel. The upscale Silversea ocean liner will host 296 passengers through Olivia, a leading provider of lesbian cruise, resort and adventure vacations, on a seven-day sailing that will be helpful enough to provide passengers with the savings for their next vacation. The package,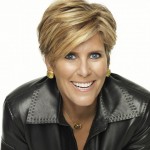 featuring the New York Times bestselling author, columnist and two-time Emmy Award-winning television host, sails January 21-28, 2014 and hits Buenos Aires, Montevideo and Punta del Este, Uruguay, and Santos and Parati, Brazil before ending with two nights in Rio de Janeiro. Rates start at $3,999 per person double. Early bird discounts available through mid-July.
Contact: 800-631-6277 or 415-962-5700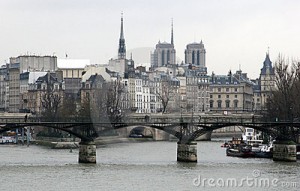 A Winter's Week in Paris for $1,139
Reasons to see Paris in the snow? No lines at  the Louvre or Musée d'Orsay, no stifling non-a/c buses and restaurants, and lower prices all around.
TourCrafters has a land-only Classic Paris in Winter package through March 17 that starts at $1,139 per person, double, and includes private airport  transfers, six nights' accommodation in a charming 3-star hotel, six breakfasts, one lunch, a sightseeing cruise on the Seine, a five-day Paris Visite Pass, a two-day Museum Pass, and a one-day Hop On Hop Off sightseeing tour.
See it all: the Eiffel Tower, Louvre, Notre Dame, Musée d'Orsay, Opera Garnier, Champs Elysées and Arc de Triomphe. With the Paris Visite Pass there is free public transportation and a Museum Pass that allows complimentary access to 60-some museums and monuments (including the Louvre and Musée d'Orsay). A cruise on the River Seine in a glass-covered boat is followed by a traditional French 3-course lunch in a riverside café-restaurant.
The package price features accommodations at the Hotel Relais Monceau in the fashionable 8th arrondisement or the trendy modern Standard Design Hotel near the Place de la Bastille. (Upgrades are available: Concorde Opera Hotel, and Hotel du Louvre, steps from the Louvre and Palais Royal).
Contact:
(800) 482-5995
Tourcrafters.com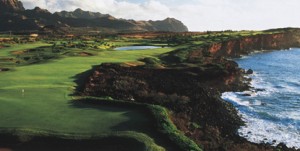 Golfer's Choice with Poipu Bay Packages in Kauai
Kauai's Poipu Bay Golf Course, which gained fame as the host course for the PGA Grand Slam of Golf from 1994 through 2006, has variety of special values for 2013.  The spectacular course ambles along 210 oceanfront acres adjacent to the Grand Hyatt Kauai Resort & Spa on Kauai's south shore. The Robert Trent Jones, Jr. designed Poipu Bay is considered by Golf Digest to be among America's 100 Greatest Public Golf Courses.
So, for golfers looking for bragging rights Poipu Bay provides the Grand Slam Package with three rounds of golf for a discounted price as long as all three rounds are completed within 10 days after date of purchase. The package includes green fees, shared golf cart with GPS, use of the driving range, and three rounds at Poipu Bay for $425 plus tax. For guests staying at the adjacent Grand Hyatt Kauai Resort & Spa, the package is offered at $367. Once purchased, the Grand Slam Package is nonrefundable and nontransferable.
Then the course offers two multi-round packages for players who pre-purchase five or ten rounds of golf. The five-round Prepaid Golf Package price is $660; the ten-round package price is $1,200. (Additional savings are offered to guests of the Grand Hyatt Kauai Resort & Spa. All rounds of golf on the Prepaid Packages must be used within 30 days of payment, and the packages are nonrefundable and nontransferable.)
Finally, a simple and leisurely afternoon of golf will cost $150 for play starting after 12 noon ($140 Grand Hyatt guests) and a Twilight Special rate of $95 for play starting after 2:00 p.m. (play must end by 6 p.m.) is available. For those who want to play 36 holes in one day, the course offers a Second Round/Same Day rate of $55. A nine-hole rate of $105 is offered between the hours of 7 to 9 a.m. (some restrictions apply).  Junior golfers are welcome at Poipu Bay. Young golfers age 17 and under can play the course for 50% off the adult rate at any time of day. After 4 p.m., junior golfers can play free if walking the course with an accompanying adult ($10 fee for the adult).
Rates at Grand Hyatt Kauai Resort & Spa start at $309 per night. Hotel packages available. Call (808) 742-1234, www.grandhyattkauai.com.
For more information or to book tee times, call the Poipu Bay Golf Shop.
800-858-6300
www.poipubaygolf.com