Colorado's rugged terrain and outdoor beauty bring more than a few over the top possibilities to mind when it comes to creating wild and crazy mountain adventures for summer 2017. Here are our top 10 favorites for those vacationers who want to get off the track, if not off the grid, and have some fun.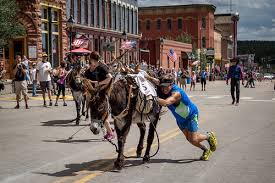 Burro Racing in Leadville. Visitors exploring Leadville can race through the high peaks, while leading a burro (donkey). As part of the annual Leadville Boom Days (August 4-6, 2017) celebration, runners leave downtown Leadville in the morning alongside their burros.
Cliff Camping in Estes Park. Kent Mountain Adventure Center offers guided climbing to a perch high above the valley floor for an unforgettable evening of camping from the side of a cliff.
E-Biking in Steamboat Springs. Steamboat Springs is joining the electric assist bike (e-bike) revolution. E-bikes hum along at 20 mph, easily tackling hills and giving the rider an effortless riding experience. Pedego Electric Bikes offers guided e-bike tours or for visitors wanting to explore on their own, e-bikes can be rented.
Heli Fly-Fishing in Vail. Minturn Anglers and their Heli Fly-Fishing experience gives participants the opportunity to get a breathtaking aerial view of Vail Valley's panoramic scenery before arriving at one of the company's remote private ranches for a day of fly-fishing.
Hut-to-Hut Mountain Biking in the San Juans: The San Juan Huts offers two 215-mile mountain bike routes. Each hut is approximately 35 miles apart and is equipped with food, water, propane cook stove and lights, sleeping gear, and all cookware and utensils.
Mountainboarding in Aspen. Mountainboarding, a combination of skateboarding and snowboarding, is emerging as one of Colorado's newest summer sports. Those interested in trying the sport can head to Aspen for private mountainboarding lessons as well as a 'Dirt Dawg Mountainboard Camp' (ages 5-17) this July.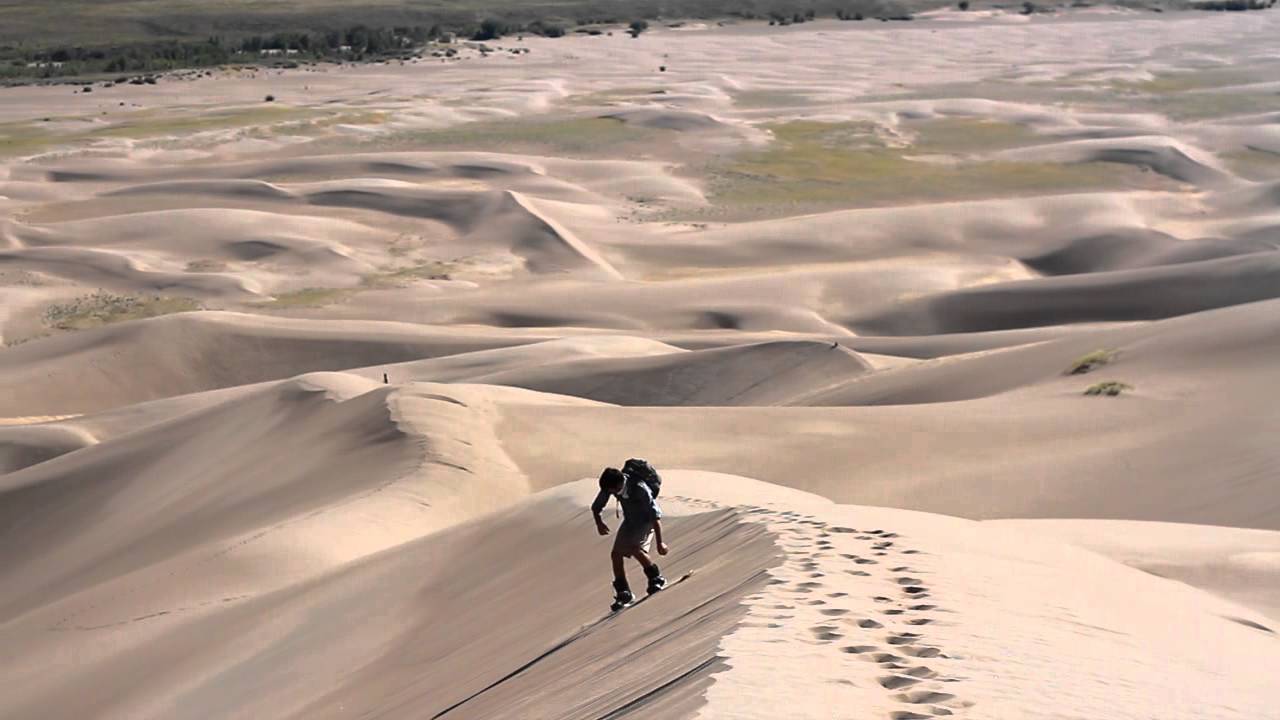 Sand Boarding and Sledding at Great Sand Dunes National Park and Preserve. Visitors to Great Sand Dunes National Park and Preserve can zip down the dunes on specially created sleds for the occasion. Sand boards and sleds are available year-round for rent or purchase at Kristi Mountain Sports or the Oasis Store just outside the park entrance.
SUP Yoga in Boulder. On Mondays and Saturdays this summer, yogis can head to Boulder Reservoir to practice yoga on a stand-up paddleboard (SUP), and test their balance on the water.
Urban River Surfing in Engelwood. At the South Platte River Run Park near Denver, a unique recreational opportunity for inland Coloradans who love to surf was created. The initial phase of this project has just recently opened with two man-made waves that are already being ridden on fiberglass boards by surf enthusiastic locals and visitors.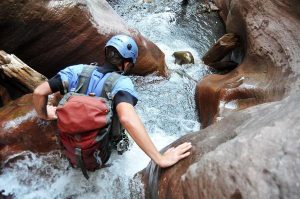 Waterfall Canyoning in Ouray. Ouray's plentiful waterfalls and canyons can be actively explored through canyoning in the summer. Canyoning Colorado is offering new canyoning / canyoneering descents and trainings for all abilities.
More information: www.colorado.com/official-colorado-travel-resources
Related Stories: