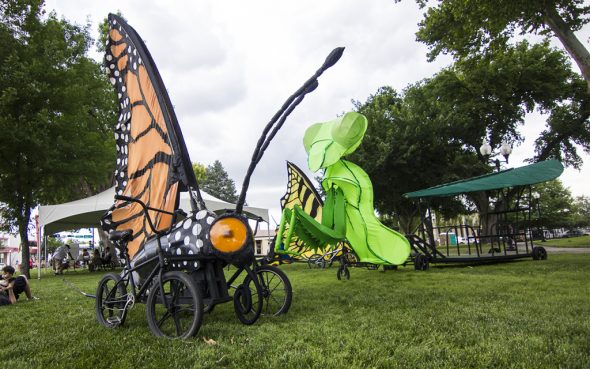 Summertime fun is synonymous with hometown festivals and Motel 6, an iconic brand in local hotel stays, has a list of the oddest local happenings this summer that should not be missed as travelers drive through America's notorious back roads.
The festivals at hand give locals and out-of-towners alike a chance to celebrate some of the most original and entertaining summer fairs across the United States, while encouraging communities to rally around their city's unique attributes and quirky bits of history.
Here are 2016's six quirkiest festivals not to miss, according to the folks at Motel 6:
Avon Heritage Duck Tape Festival in Avon, Ohio; June 17 -19 Embrace your ingenuity at the Duck Tape World Headquarters for a free, three-day family-friendly festival featuring live entertainment, food, rides, crafts, a parade with giant floats made from duct tape and more! There's even a fashion show on the main stage where participants can model their custom Duck Tape® outfits for all to see.
Motel 6 Cleveland International Airport is eight miles from the Avon Heritage Duck Tape® Festival, located at 32751 Lorain Road, North Ridgeville, Ohio .
Roswell UFO Festival in Roswell, New Mexico; June 30 – July 3 
Join UFO enthusiasts (and skeptics) for the City of Roswell's celebration of the alleged flying-saucer crash landing in July 1947. The three-day festival takes place from Thursday, June 30 through Sunday July 3 and includes guest speakers, authors, live entertainment, a costume contest for humans and pets, a parade and tons of family-friendly activities.
Motel 6 Roswell is three miles from the Roswell UFO Festival, located at 3307 N Main Street, Roswell, New Mexico.
Running of the Bulls in New Orleans, Louisiana; July 8 – 10
On the same weekend as the famous Running of the Bulls in Spain, the San Fermín in Nueva Orleans festival celebrates in the same way but with a twist – the "bulls" are roller derby athletes! Beginning on Friday, July 8 through Sunday, July 10, this year's 10th annual NOLA Bulls celebration will welcome over 20,000 visitors looking for a taste of Spain with proceeds benefitting various local charities.
Motel 6 Harvey is eight miles from San Fermin, located at 3750 Westbank Expressway, Harvey, Louisiana.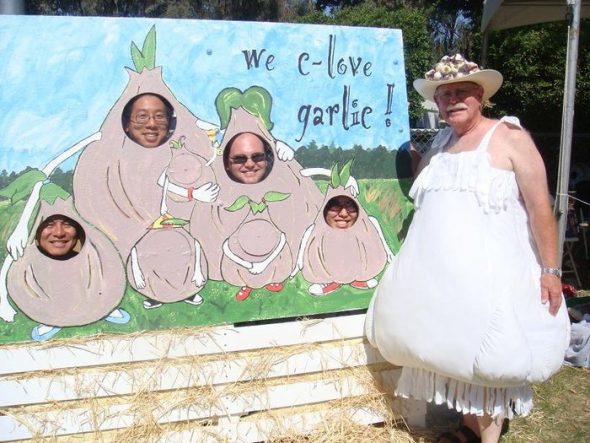 The Gilroy Garlic Festival in Gilroy, California; July 29 – 31  Summer's ultimate food fair takes place from Friday, July 29 through Sunday, July 31 and features incredible, open-flame cooking competitions, live entertainment and plenty of delicious, garlic-laced foods including the town's signature Gilroy garlic ice cream.
Motel 6 Gilroy is two miles from The Gilroy Garlic Festival, located at 6110 Monterey Road, Gilroy, California.
Great River Tug Fest between LeClaire, Iowa and Port Byron, Illinois; August 11 – 13
This year's 30th annual event takes place on the banks of the Mississippi River from Thursday, August 11 through Saturday, August 13 and features a tug-of-war competition between Illinois and Iowa that literally stops all boat traffic on the river. The epic rivalry is at the heart of the celebration on both sides of the river with festivities including parades, mini-tugs for kids, carnival rides, live entertainment and more.
Motel 6 Davenport is 15 miles from the Great River Tug Fest, located at 101 W. 65 Street, Davenport, Iowa.
Bat Fest in Austin, Texas; August 20
Nearly 2 million Mexican free-tailed bats live under the Congress Avenue Bridge in Austin, Texas where tourists and locals flock to view the bats' nightly flights into the sky. On August 20, the town's 12th annual event celebrates the bats' flight at dusk with three live music stages featuring performances by Blue October, The American Authors, The Mowgli's, and Coleman Hell, along with arts and crafts, food, drinks, bat-themed activities and a costume contest.
Motel 6 Austin South is three miles from Bat Fest, located at 2707 Interregional Highway South, Austin, Texas.