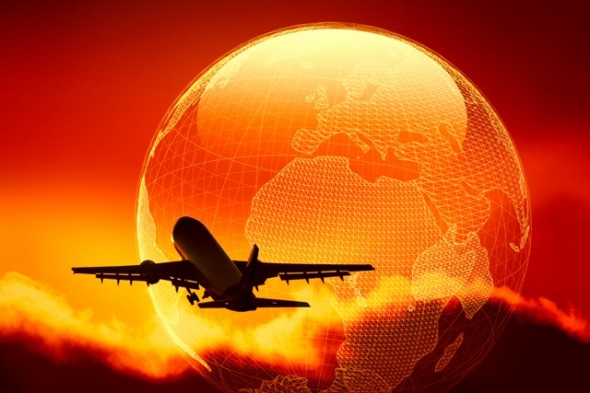 Travel-Intel brings you the latest discounts, packages and deals in travel twice monthly.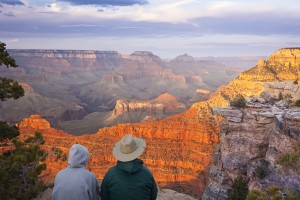 Canyon Country by Train
It's still possible to see the great American West by train. Amtrak Vacations puts the Grand Canyon Discovery package from Chicago to Sedona on sale this year for bookings by March 31. Savings run $150 per couple and with rates starting at $2,199 per person, double for 10 days on the Southwest Chief. Overnights in Chicago, Santa Fe, Williams Junction, the Grand Canyon, and Flagstaff include accommodations at Palmer House Hilton Hotel, La Posada Resort & Spa, Grand Canyon Railway Hotel, Maswik Lodge and the Radisson Woodlands. Coach seats and roomettes are available onboard.
(800) 268-7252
AmtrakVacations.com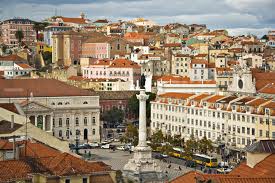 LAX to Lisbon on Sale: $950
SATA Airlines is offering round trip flights from Los Angles to Lisbon, Portugal starting from $950 per person, all taxes and fees included. The deal is available for selected dates between March 31 and June 3, 2013 with purchase by March 30, 2013. The fare includes two pieces of checked luggage up to 100 pounds total. The SATA flights make a stop in Boston, where the airline company is expanding its Lisbon service to four times a week this spring.
SATA airlines has connected North America with the Azores and mainland Portugal for more than 37 years.
Contact: (800) 762-9995
Hilton Sedona Resort & Spa for Family Spring Break
Sedona Resort & Spa will host a range of family friendly events and activities throughout Spring Break, March 23 – April 6, 2013. Guests staying at Hilton Sedona Resort & Spa can take advantage of complimentary movie nights, game nights, pizza making with the resort's Sicilian Chef, family tennis and golf, rejuvenating spa treatments and much more. Suites at Hilton Sedona Resort & Spa during the Spring Break holiday start at $233 with advance purchase.
The Family Spring Break "Spectacular" activities include:
Ice Cream Socials, $5 per person – March 23, 26, 30, April 2 and 6
Pizza making with Chef Salvatore Moscato, $5 per person – March 25, 28, April 1 and 4
Movie nights with popcorn and lemonade, complimentary – March 24, 29, 31 and April 5
Game days where kids and parents can compete with one another in various board games,  complimentary – March 27 and April 3
Other family activities to be considered:
Off-road Jeep tours into Red Rock Country, a visit to the Grand Canyon, mountain biking, hiking, hot air balloon rides, helicopter and biplane tours. Guests can take a professional tennis lesson for $60 per hour for two to four players or enjoy complimentary tennis on the resort's courts. The adjacent Sedona Golf Resort will also offer complimentary introduction instructions and kids-play-free specials thought Spring Break. Active spa-goes can participate in more than 30 fitness class options, including Yoga, Pilates Zumba and Tai Chi. S'mores kits available each evening for $5 for family time around the fire pit.
Contact:
(877) 2-REDROCK
www.hiltonsedonaresort.com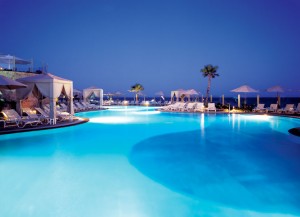 Los Cabos Luxury Winter Travel Packages
Located at the southernmost tip of the Baja Peninsula, Los Cabos is known as the home to some of the world's most amazing hotels and resorts, many of which were recently included on Conde Nast Traveler's 2013 Gold List. So here is a golden opportunity to check out this line-up with special packaged pricing and discounted nightly rates.
Find Your Balance: Esperanza, an Auberge Resort
This package includes a four-night stay for two in an Ocean View Garden Casita, private roundtrip airport transfers, complimentary breakfast, a vegetarian cooking class, two 90-minute massages at the resort's spa, two 60-minute private TRX or yoga classes and use of the fitness facility and daily yoga classes for adults and children. Blackout dates and restrictions apply. Pricing for this four-night stay for two begins at $3,474 and can be booked by visiting the Esperanza Auberge website.
Escape to Capella: Capella Pedregal
Groups of all sizes can indulge in the "Escape to Capella" package at Capella Pedregal. This package allows groups to choose from a wide selection of guest rooms, suites and residences and receive ievery fourth night for free. Also included are welcome margaritas upon arrival, full breakfast daily at Don Manuel's restaurant (two per room), roundtrip airport transportation for up to 5 people in a Suburban SUV, and a welcome bottle of tequila. Each room includes a refreshment center stocked with complimentary soft drinks, juices and water, fresh fruit, daily afternoon amenities, evening turndown and Wifi. Rates vary based on room category and travel dates and some restrictions and blackout dates apply. Visit Capella Pedregal website.
All-Inclusive Package: Pueblo Bonito Oceanfront Hotels & Resorts
Pueblo Bonito Pacifica Resort & Spa and Pueblo Bonito Sunset Beach Resort & Spa are both offering all-inclusive packages for rates starting at $209 per night. Visit Puebo Bonito Pacifica Resort website and Pueblo Bonito Sunset Beach Resort & Spa.
Contact:
(866) LOS CABOS
Visitloscabos.com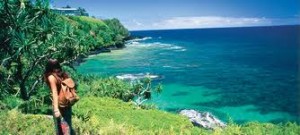 Spring Forward in Hawaii with Aston Hotel Packages
Aston Hotels & Resorts are putting the islands of Hawaii on sale this spring for those who make their bookings by March 15.  These special nightly rates may include many value-added amenities, such as fully-equipped kitchens, on-site laundry facilities, the free Aston Aloha Book packed with $2,500 in savings on dining, shopping, activities; and exclusive offers for kids with Aston's Kids Stay, Play & Eat Free program.
Starting Nightly Rates:
Oahu from $99 (for travel from April 7-June 8, 2013)
Maui from $99 (for travel from April 7-June 19, 2013)
Kauai from $99 (for travel from March 18-June 30, 2013)
Big Island from $169 (for travel from March 18-June 19, 2013)
Contact:
(866) 774-2924
www.AstonHotels.com