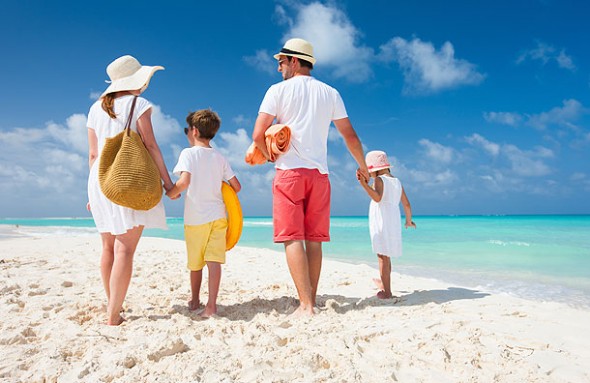 If there is a secret to having a productive and enjoyable business trip, perhaps it is not about what you bring. Rather, it might be about what you don't bring – for at least a period of time – while away from usual surrounds and that means mobile devices.
Unplugging from work and exploring the surroundings is a simple enough concept. In fact, researchers at the University of Edinburgh found that taking a walk outside can lessen brain fatigue and frustration and, therefore, increase levels of engagement.
It's a notion that some of the savviest business travelers know well, which is why many are investing time and money to enjoy the destinations where business takes them.
A 2014 Workstyles Study by Hilton's Homewood Suites found 55 percent of business travelers relax by participating in and spending money on local activities, in part contributing to a projected 6.8 percent increase in business travel spending this year according to the Global Business Travel Association.
According to the Homewood Suites survey, respondents are getting out to explore — on average only 34 percent of total trip time was spent in a hotel room. Once out-and-about, travelers are likely to spend on several forms of entertainment that specifically reflect their travel destination, including dining out (45 percent), sporting events (18 percent) and museums/art galleries (17 percent).
While dining out was the most popular activity to experience local culture – 77 percent of respondents said trying local food was important – travelers are staying close to "home" in the morning as more than half seldom eat breakfast outside of their hotel.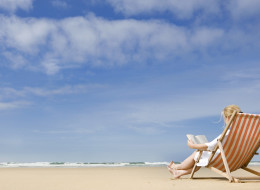 Booking Bottom Line: It's All About Location
When choosing a place to stay, the survey found that 66 percent of travelers are booking based on locality and 56 percent base it on price.
Travelers are also factoring in proximity from hotel to areas of entertainment when making reservations. More than half (55 percent) of respondents said they'd prefer walking to taking a cab or shuttle as a form of transportation. And when planning how to explore, social media, online research and recommendations from friends and family provided the actionable information.
Hotels: Comfort is King
What matters most when it comes to comfort?
Internet connectivity (87 percent) and bed/pillows (80 percent) were the two in-room amenities that help maintain comfort and a feeling of home.
Business travelers like to maintain their fitness while on the road, as 76 percent try to exercise.
The "bleisure trend" is alive and healthy, as 62 percent of respondents were likely to extend business trips to enjoy local explorations.
The Workstyles Study was conducted in June 2014 and total of 559 business travelers responded to the survey, representing an even male/female split. All respondents have taken three or more trips, or one trip of four or more nights in the past 12 months.
The Homewood Suites study marks a sharp contract to another survey released in October that was conducted by Expedia and Egencia, business travel brand of Expedia. The global study of mobile-device-related behavior and preferences among travelers in North America, South America, Europe and Asia-Pacific revealed the deep dependence modern travelers have on their mobile devices – defined as a smartphone, tablet, e-reader, laptop or smartwatch. Worldwide, 94% of people bring at least one mobile device when they take personal vacations, and 97% bring at least one device on business trips.
Mobile devices effectively serve as a concierge, guide and companion for travelers, who rely on smartphones and other mobile devices at every stage. On the whole, 76 percent of travelers said their smartphones are "very important/critical" to their daily lives. 70 percent said the same about their laptop, and 48 said the same about their tablet device. Indians are the most dependent on smartphones, with 95 percent categorizing the device as "very important/critical." The world's least smartphone-dependent people can be found in Norway, where only 57 percent consider their smartphone to be critical/very important. More than one-third (35 percent) of the world's travelers said they use their smartphones more when they travel than they do at home.
Complimentary WiFi Considered Top Hotel Perk
Given the ubiquity of mobile devices in travel, travelers increasingly prioritize WiFi accessibility. Some 56 percent of travelers surveyed reported that WiFi availability and pricing impact their purchasing decision when selecting a flight and hotel. When asked to rank mobile-related hotel amenities, leisure travelers ranked "Complimentary WiFi" first, ahead of high-speed Internet access, wired in-room connectivity and a business center with computers and printers. Business travelers deem complimentary WiFi even more important, with 86 percent rating it as very or somewhat important when booking a hotel for business travel.
While laptops and desktop computers are the most common way to book travel, 78 percent of business travelers have used their smartphone in a travel planning capacity and 71 percent regularly use tablets. The most common uses for both devices are managing itineraries (37 percent and 32 percent) and researching destinations (35 percent and 32 percent). Other popular activities are shopping for hotels, receiving flight alerts and checking in for flights. Globally, 28 percent of employed adults who own a mobile device have used a smartphone or tablet to book a hotel.
Losing a passport ranked among the top fears of global travelers, with 40 percent citing it as their top travel anxiety. Losing money ranked second. Somewhat surprisingly, "unexpectedly losing my travel companion" came in third.
"Losing all my personal information" was the top anxiety associated with losing a phone while traveling, with 58 percent listing it among their fears; 41 percent would worry about their ability to contact home; 37 percent would worry about the replacement cost; 29 percent would feel insecure/isolated; 19 percent would miss their apps, music and social networks.
Despite the seeming desire to stay connected while traveling, only 35 percent of travelers purchase an international data/roaming plan when traveling. Indians are by far the likeliest to do so, with 68 percent saying yes, while in contrast only 12 percent of the French regularly purchase such a plan.
Staying juiced on the road was a concern for 16 percent of global travelers, who admit they keep a power cord with them at all times to recharge their mobile device the moment it loses power. A full 47 percent reported that they would wait to recharge a powerless phone until they returned to their hotel.
The study was conducted with the help of Northstar, a global research and consulting firm. The study was conducted among 8,856 employed adults across 25 countries.
Related Stories: