Don't have time for that 'round the world cruise? Only have three weeks and want to pack in the pushpins on the wall map?
If you have a yen for luxury and a big budget for travel, Four Seasons has the trip for you (and possibly 55 of your closest friends). The luxury-focused hotel company has added two 2014 departures to its Around the World by Private Jet itineraries that insure maximum experience with minimum travel sting in two packages.
The Rediscover the Americas package takes flight from February 24 to March 13, 2014, and touches down in seven stunning destinations in the Americas: Miami, Nevis, Buenos Aires, Carmelo, Costa Rica, Punta Mita and Beverly Hills – cities where guests will be hosted by Fours Seasons hotels.
The Around the World trip is a 23-day itinerary that will fill a passport with exotic stamps from 10 legendary destinations. The trip departs March 14, 2014 and flies to the islands of Hawaii, Bora Bora and Bali before hitting the vibrant city streets of Sydney, Mumbai, Istanbul and London.
Adventure-loving passengers travel free of worry aboard a converted Boeing 757 built for luxury and operated by private jet partner TCS & Starquest expeditions. There are 56 guests on each journey, as well as a private chef, physician, and a veteran Four Seasons concierge. On travel days, guests will enjoy expedited boarding, luggage handling and assistance with customs and immigration formalities, where possible. Once comfortably on board, passengers stay connected with Global Wi-Fi or tune out with supplied Bose headphones. And though the seats are comfortable enough for afternoon naps, there are no overnight flights. Rather, guests end each day in a Four Seasons bed.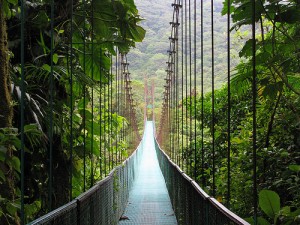 Rediscover the Americas guests may wish to greet the sunrise with a beachfront yoga session at Four Seasons Resort Punta Mita one day and take a horseback ride through the rolling grasslands that surround the lakeside golf course at Four Seasons Resort Carmelo the next.
Around the World travelers might cool off in the pool at Four Seasons Hotel Sydney after climbing the city's famous Harbour Bridge, unlock the secrets of Balinese cuisine with a cooking class at Four Seasons Resort Bali at Sayan or bathe, feed and ride an elephant in the jungles of northern Thailand at Four Seasons Resort Chiang Rai. Simply speak to the in-flight concierge and arrangements will be handled.
Contact:
888-215-2728; 206-753-0048
Or, email Scott Leviton at: [email protected]
www.fourseasons.com