Havana Opens Luxury Hotel in Historic District
Kempinski Hotels is formally opening a new luxury five-star hotel in Havana this month, called Gran Hotel Manzana Kempinski La Habana. The hotel will occupy the Manzana de Gómez building in central Old Havana. This is a historic landmark that opened in the early 20th century as Cuba's first European-style shopping arcade. There will be 246 rooms and suites, including a Presidential Suite encompassing more than 1600 square feet. Facilities include a rooftop swimming pool with views over the old city, a spa by Resense, three restaurants, a cigar lounge and a business center.
As the current administration readies to turn back the clock on gains made by the previous president and levy  Cold War-era sanctions against the tiny island nation, American citizens hoping to see Cuba in their lifetime may want to make plans. 
Rates: Starting at around $410 per night
Contact:
(800) 426-3135
(53) 786-99100
www.kempinski.com/en/havana/gran-hotel-kempinski-la-habana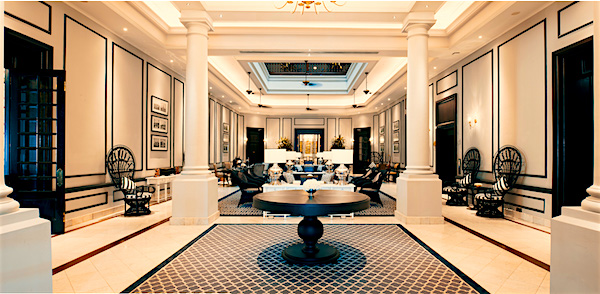 Insider Luxury Packages in the Heart of Yangon
Myanmar's recently renovated luxury urban resort hotel, The Strand Yangon, first opened its doors to explorers and adventurers in 1901. Today the Strand team welcomes travelers with the same elegant style and character that made the Strand name synonymous with luxury hospitality in South East Asia 116 years ago.
To enable guests to make the most of the hotel's position at the hub of this vibrant city, The Strand Yangon has launched two new packages, Off The Beaten Track Yangon and Landmarks of Yangon, that include some of the team's personal recommendations of what to see and do in Yangon, based on their insider expertise.
The two-night Landmarks of Yangon tour includes one full day tour, or two half-day tours, of the colonial-era architecture of downtown Yangon.  A guide will take guests on a walking tour of some of Asia's most impressive late nineteenth and early twentieth century buildings, both religious and secular.  In the late afternoon, guests will then take a car for the short journey to the Shwedagon Pagoda in order to see the pagoda as oil lamps begin illuminate it as the sun sets.  A private area of the pagoda will be set aside so that guests can participate in the lighting of 500 oil lamps as part of the daily ceremony.
Rates: Two nights from $927 (USD) per room for two people during the low season. Includes accommodation in a Superior Suite, return airport transfers and excursions as described.
The two-night Off The Beaten Track Artisans package includes two half-day guided walking tours that begin with visits to the contemporary art galleries close to the hotel, followed by visits to a handcrafted gold jewelry workshop, the spice market, a fortune teller and local fair trade shops, as well as lunch in a nearby restaurant.
Rates: This two-night package is priced from $939.50 (USD) for two during the low season and includes accommodation in a Superior Suite, return airport transfers and excursions as described.
Contact:
(95 1) 243 377
[email protected]
www.hotelthestrand.com
Member: Leading Hotels of the World
Member: Kurtz-Ahlers & Associates

Days of Wine & Wellness in Napa
Meadowood is now offering guests a new, luxurious and healthy option when visiting the Napa Valley: Wine & Wellness Retreats. This latest experience combines the importance of self-care and fitness with the beauty and richness of everything the Napa Valley has to offer.
Guests learn about biodynamic and organic wines and enjoy the beautiful outdoor activities of Meadowood including spa, fitness classes, nutritional coaching and cooking classes. Offered in both three- and five-day packages, the Meadowood Spa and Fitness team has partnered with local organic and biodynamic wineries in the Napa Valley to offer guests a health-conscious retreat that incorporates wine tasting on a unique level.
The retreat includes accommodations at Meadowood, wine tastings at featured partnering wineries, special pricing on spa services and unlimited group fitness classes. Additional activities for guests to consider, with pricing upon request: croquet lesson and play; private spin class; private aqua fitness class; and Eco Fitness hike are available.
Rates: Three night packages with all the inclusions start at $3,100 (excluding taxes and gratuities).
Contact:
(866) 987-8182
www.meadowood.com
Member: Relais & Chateaux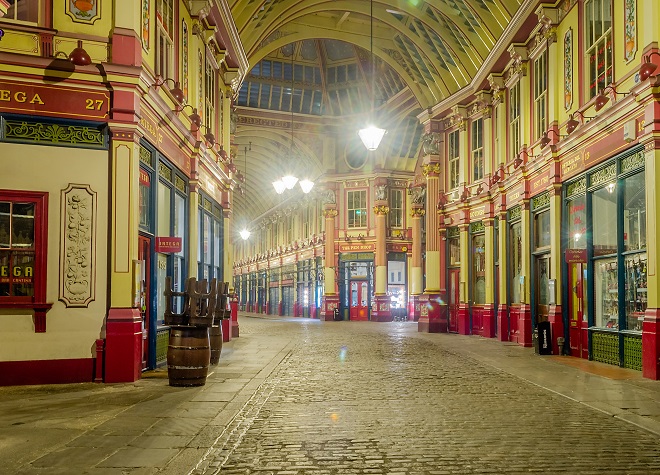 Top Ways to Take in London
There are a million things to do and see in and around London – in fact, it would take several lifetimes to cover everything. So, if time in the city is limited, it makes sense to use it as wisely
Evan Evans Tours offers the best of London, from the highlights to the hidden corners, and takes guests there in style. As the largest and oldest sightseeing company in London (87 years and counting), if offers overviews and themed tours geared to guests interests.
Overviews happen in the company's red Routemaster bus for a full-day's ride through the city's icons: Tower of London, Borough Market, afternoon tea at the Cellarium Café inside Westminster Abbey.
Guests can opt for a chauffeured Mercedes-Benz or Jaguar to explore the city in, with or without a private expert guide. Half-day tours are also available.
For those who prefer to walk, Evans offers three memorable themed walking tours that bring London's past to life. Guests can spend an afternoon hoofing it around the Thames river Bankside area on the Historic London Pubs tour, a half-day experience full of stories and tastings.
Also a half-day tour: Harry Potter™ Film Locations that visits numerous spots where the movie was shot. Guests discover the magic behind the locations that stood in for Leaky Cauldron, the Ministry of Magic and the Millennium Bridge, and end your tour on the iconic Platform 9¾ at King's Cross station.
The Jack the Ripper evening tour has an expert "Ripperologist" who uncovers the myths and facts behind the man who terrorized London's East End in the 1880s.
Evan Evans also partners with SideStory, whose private walking tours with experts in various fields: vegetarian food scene in Peckham, high-end fashion scene of swank Knightsbridge, the centuries-old square mile of the city center, and the cultural melting pot of the East End.
Contact:
(866) 382-6868
evanevanstours.com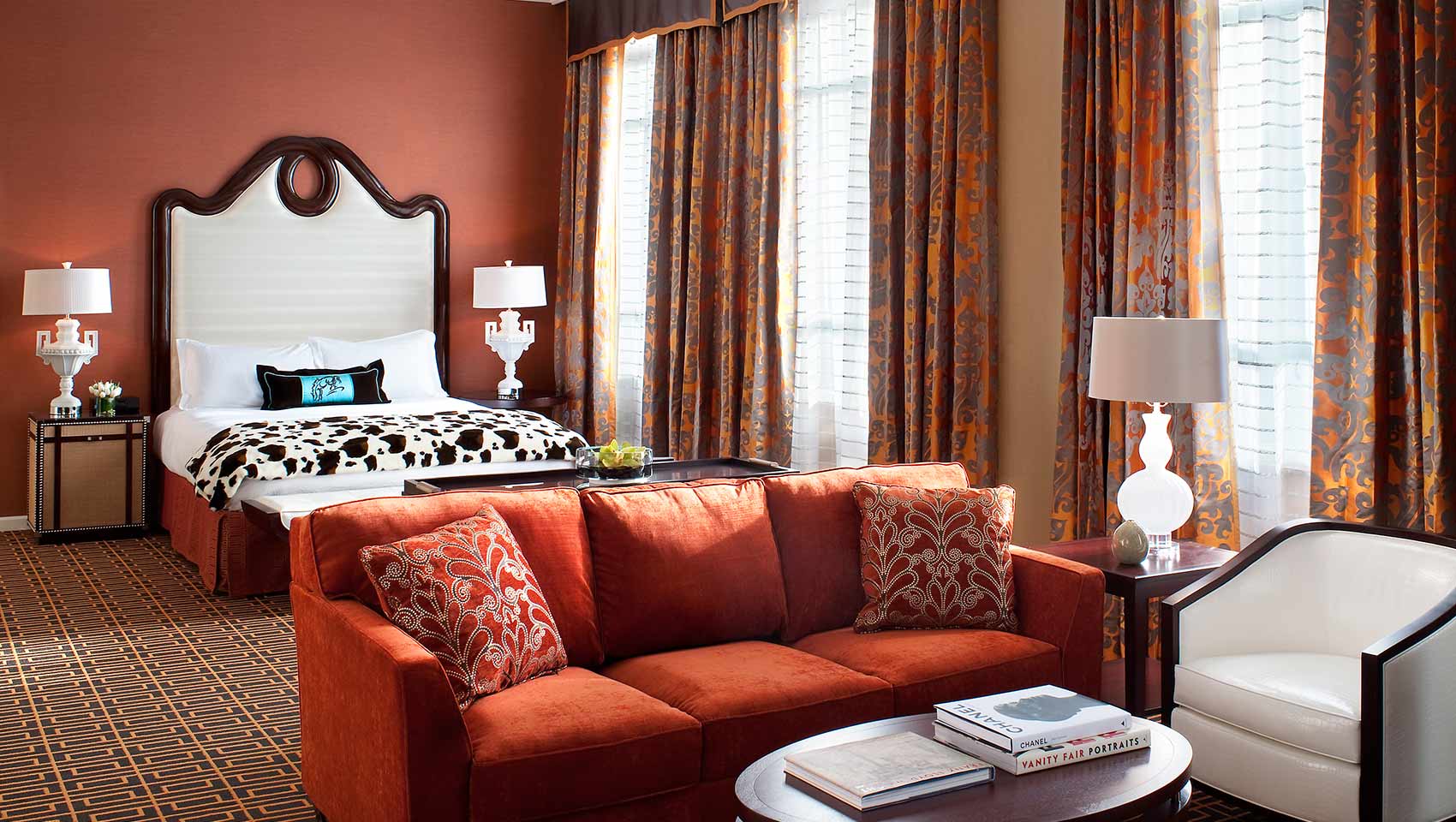 Days and Nights of Delight in Denver
Kimpton Hotel Monaco Denver, a super social locale for the cultural and outdoor adventurers, is rolling out new summer packages featuring experiences for every traveler – from couples to business travelers.
The new value packages incorporate Denver's food and colorful culture and highlight the hotel's swanky amenities, from spa treatments to dining to tasty treats. All packages include design forward deluxe accommodations, morning coffee and tea service in living room, hosted evening wine reception, 24-hour access to in-house fitness center, and complimentary Internet
Date Night Package
While many romance packages offer a night out on the town, Hotel Monaco Denver focuses on the aphrodisiac of food in this couples-centric package.
$30 dining credit at Panzano
Champagne and truffles upon arrival
Rates: from $197per night; Use rate code DATE
Fresh Start
Start the day with a delicious Panzano breakfast, no matter the day of the week.
$60 daily dining credit at Panzano (Insider Tip: If you don't spend it all at breakfast, come back to get a Fresh Start on Happy Hour!)
Rates: from $219 per night; Use rate code FRESH
Road Warrior
Providing everything for the corporate or executive traveler.
$40 dining credit at Panzano
$20 Uber credit for transportation
Free Fax, Local Phone, Internet for Kimpton Karma members
Complimentary high-speed WiFi upgrade
Rates: from $209 per night; Use rate code PROAD
#TreatYourself Package
$100 spa credit
Option to upgrade to a couple's package
Champagne and truffles upon arrival
Bathrobes for use during stay
Veda welcome kit of lotions and aromatherapy oils
Rates from $299 per night; Use rate code SPA
Contact:
(800) 990-1303
www.monaco-denver.com