Valentine's Day Adventure Travel Wish List
With Valentine's Day on the horizon, many of us have romance on the mind. If you are looking to rekindle flames or enchant your significant other with something extraordinary, consider these five romantic retreats. From "glamping" in the Colorado Rockies to touring Italy by bike or escaping to Robinson Caruso Island, these are the kinds of adventures that make you fall in love all over again.
Bike Across Italy – This 11-day coast-to-coast bicycling tour across the fabled heartland of Italy travels through lush, sweeping countryside and charming medieval villages. The route from Pesaro to the Costa d'Argento passes through Le Marche, Umbria, Lazio and Tuscany, four regions celebrated for rich history, distinctive local cuisines and stunning panoramas. Explore the awe-inspiring Gola della Rossa Gorge, the Grotte di Frasassi, Italy's largest cave system, and ancient underground Etruscan settlements. Walking tours with top local guides at Urbino and other sites give an insider's knowledge. Deluxe hotels ensure pampered comfort. More information
Rocky Mountain Glamping – Find you inner cowboy, enjoy breathtaking scenery and luxury accommodations, and bond like you never have before. Morning yoga, trail rides, afternoon swimming, fly fishing, farm-to-table contemporary western meals, storytelling at the fire pit, equestrian adventures, and 5-star hospitality are only a few of the highlights of this luxury glamping holiday. The High Lonesome Ranch sits on the Western Slope of the Colorado Rockies is a mecca for wildlife. The Ranch is located near the small cowboy town of DeBeque, Colorado, a 40-minute drive to Grand Junction's Walker Field Airport. With a guest capacity of about 60, there are a variety of multi-bedroom cabins, and the Castle Rock safari-style tent experience for up to 10 guests. More information
Robinson Caruso Island Retreat – Retreat to the mystical Chilean island where marooned explorer Robinson Crusoe once lived. Hear the legends of pirates and treasure; hike through deep forested ravines, cascading streams, and along jagged coastlines in this World Heritage Biosphere Reserve; enjoy active excursions such as snorkeling, hiking, diving, horseback riding, fishing, by day. Return to the comfort of your Robinson Crusoe Island resort by night. More information
Nicaragua Yoga and Wellness Retreat – Escape to Mukul, a private four mile stretch of the Emerald Coast of Nicaragua's pristine white sand beaches with access to over 1,600 private acres of lush vegetation. Be refreshed, renewed, and recharged on a six-night yoga and wellness retreat. In addition to yoga, Mukul offers a Kul Kids program, birdwatching, fishing, trail hikes, volcano hikes, watersports, and excursions to nearby beaches and villages, along with helicopter rides to beautiful islands and fascinating volcanoes. More information
Experience the Northern Lights – Travel to West Greenland at the end of April of 2016 to explore and photograph fantastic landscapes of pristine beauty, exotic, arctic wildlife and northern lights. This spring trip will provide a taste of the beauty of Greenland during a time of the year when the snow and sea ice are still thick enough for dog sledding and the saltwater fish (Halibut and Redfish) are biting. Late April is dark enough at night to see the magnificent Northern Lights, and this time of year is also one of the best to see the magnificent wild muskox herd near Kangerlussuaq. This all-inclusive seven-day adventure is a splendid introduction to the highlights of Greenland: calving glaciers, palatial icebergs, and dog-sledding on sea ice near Illulissat, and the wildlife and access to the giant Greenland Ice Sheet in Kangerlussuaq. More information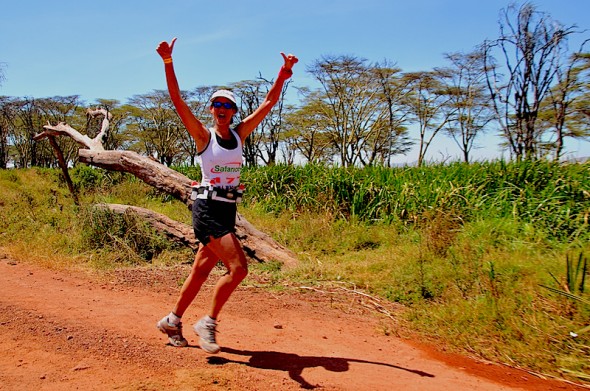 Save an Elephant: Run a Marathon in Africa
Tusk, a key wildlife conservation charity is running one of the most challenging marathons in the world in the Lewa Wildlife Conservancy in Kenya on June 25, 2016. Open to amateur and professional runners, this is not the typical street marathon or track race. Participants will have an awe-inspiring race across the Kenyan savannah with giraffes, zebras, and rhinos as their running companions. The race is the 17th annual Safaricom Marathon, which has raised over $5 million dollars to support conservation efforts in Kenya. With help from San Diego-based Aardvark Safaris travel company, this extraordinary sporting event is expected to draw more than 1,200 runners from more than 200 countries.
The fundraising minimum is $1,500. The Safaricom Marathon has three categories: full marathon, half marathon, and a children's 5K race. The courses are set over thirteen miles of the conservancy including savannah plains, along river banks, and through the acacia woodland.
Rates: In addition to the $1,500 fundraising fee, the entry fee is $250. Registration must be completed by March 1, 2016.
Contact:
(858) 523-9000
www.aardvarksafaris.com
www.safaricommarathon.com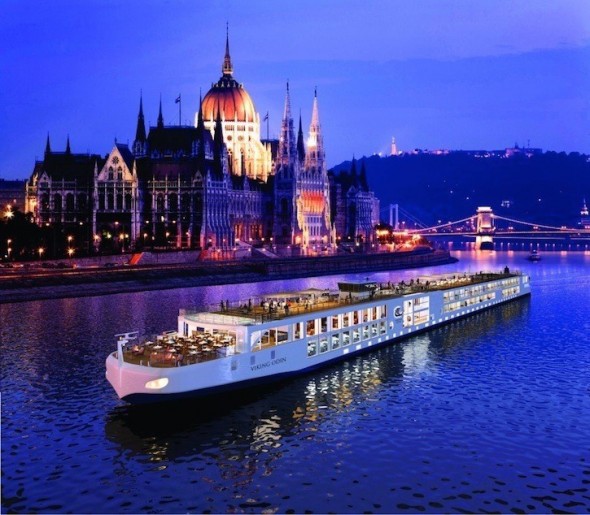 Viking River Cruises: Special Rates for Singles
Viking River Cruises is running a limited-time reduced Single Traveler supplement offer starting at 25 percent off on top-selling river cruises. In addition, Viking is offering these travelers reduced airfare starting at $195. The new promotion is the first of its kind for Viking, providing rare value for solo travelers who want to experience three of the company's most popular itineraries: Danube Waltz, Tulips & Windmills, and Rhine Getaway.
Offer Details
Viking's new offer for single travelers applies to new bookings from U.S. residents and booking must be made before February 29, 2016. Air prices are per person based on cruise/cruise-tour check-in date, and include transfers. Guests may select from three European river itineraries on Viking Longships:
Danube Waltz (8 days; Budapest – Passau) – Explore countries along the Danube, visiting Budapest, Vienna, the Wachau Valley, Passau, Melk and Salzburg.
Tulips & Windmills (10 days; Amsterdam – Antwerp – Amsterdam) – Passengers can witness the splendor of Holland's tulips in spring, and visit beautifully preserved medieval cities in Belgium.
Rhine Getaway (8 days; Amsterdam – Basel) – Visiters get to see Holland's famous windmills, Germany's romantic castles, multicultural Strasbourg and the Black Forest.
Contact:
(800) 464-5595, offer E125Echo
www.vikingrivercruises.com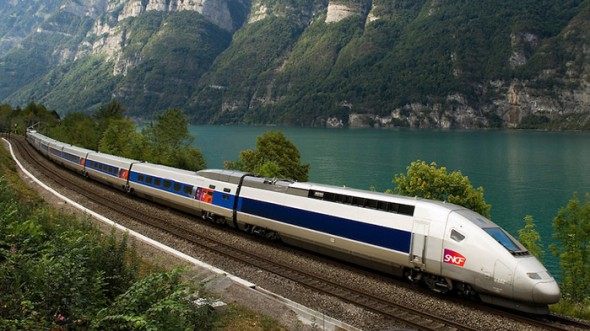 Free Train Days in Europe with Eurail Pass Promotion
Visitors to Europe can see more of Europe by train for free this year. Eurail is offering an Extra Days Promotion, offering up to five additional complimentary travel days on most Eurail Passes purchased now through April 30, 2016. Eurail has extended its Eurail Pass purchase period from six to 11 months before departure, allowing customers plan their rail itineraries at the same time as their transatlantic air – and reap advance savings.
Travelers who take advantage of the Extra Days Promotion get up to five additional travel days on their Eurail Global Pass while all Eurail Select and One Country Passes include one extra free travel day.
Eurail Global Passes can be used to travel in 28 European countries across Europe. The Eurail Select and One Country Passes provide extensive options for travelers wanting to experience one to four Eurail participating countries.
Contact:
Eurail Passes are available from a worldwide network of Authorized General Sales Agents.
www.eurailgroup.org/eurail-vendors.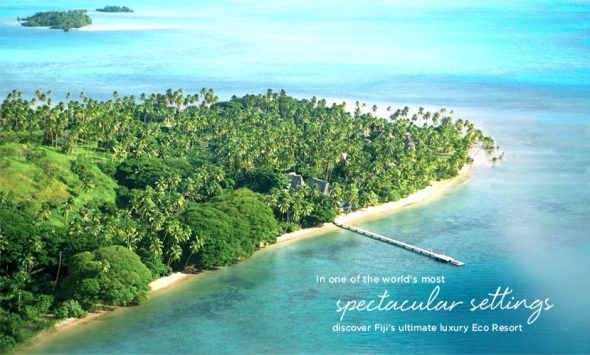 Elope in Fiji: Cousteau Resort Package
Jean-Michel Cousteau Resort, on Suvasuva Bay in Fiji, understands romance. And to that end is introducing an Elopement Package for couples looking to discreetly tie the knot. The package allows the bride and groom to stay for seven nights while paying for only five.
The Elopement Package includes an intimate wedding ceremony, complete with every detail from a wedding bouquet and crown to a Fijian choir.  The ceremony is set on a deserted, sandy beach with the calm waters as a backdrop. It's a simple affair, begining with the beating of the lali drum as the groom is escorted by Fijian warriors to the traditionally-decorated palm frond and floral altar to await his bride.  The sound of the davui conch shell signals the procession of the bride, who is led along the beachfront by Fijian warriors and presented to her groom.  At the completion of the ceremony, the bride and groom are guided through a traditional kava ceremony and presented with Champagne.
he celebration continues with an intimate feast on a private, lantern-lit pier. Also included in the package are pre- and post-ceremony festivities, including a facial and manicure, honeymoon picnic on a deserted private island, and a couple's massage.
Dates: The Elopement Package is available May 1-31, October 9 – December 18, 2016, and January 8 -March 17, 2017.
Rates: The all-inclusive package features meet and greet at Nadi International Airport and Savusavu domestic airport, bure accommodation, all a la carte meals, most resort activities and off-site excursions, boat snorkel trips with resident marine biologist, snorkeling equipment, Wi-Fi, and return vehicle transfers from Savusavu Airport to the resort. Starting rates $6,000 for a seven-night stay in a range of luxurious beachfront bures.
Contact:
(415) 788-5794
www.fijiresort.com