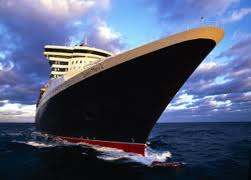 Last year, cruise lines carried some 16.3 million passengers to ports around the globe. About 11 million of those cruisers hailed from the U.S. and given the 300 million person-count of the country, cruising penetration represents just a little more than 3 percent, according to statistics offered in Cruise Line International Association's (CLIA) 2012 Cruise Industry Update.
Expect to see 25 more ships move from dry dock to the high seas and riverways over the next three years. And expect to see plenty of rollouts in new routes, amenities, services and starting points in 2012. Here is a sampling of itinerary trends in motion according to cruise line.
* American Cruise Lines: In 2012, the line will be debuting two new itineraries – Alaska Inside Passage and the Mississippi River. Beginning in June, several different Alaskan itineraries will be offered aboard the 100-passenger American Spirit, including round trip cruises departing from Juneau, and one-way cruises between Juneau and Seattle, Washington. The company is one of only a few to have a permit to operate in the famed Glacier Bay National Park. Beginning in August, American Cruise Lines will also be returning overnight cruising to the Mississippi River aboard its brand new 150-passenger Queen of the Mississippi, the first overnight paddlewheeler being built for the Mississippi in nearly 20 years. A number of unique cruises are planned that take passengers as far as St. Paul, MN on the Mississippi River and Pittsburgh, PA on the Ohio River. American will also be offering themed cruises aboard Queen of the Mississippi, including Mark Twain and the Civil War.
* Avalon Waterways: Avalon introduces two new "Suite Ships" in Europe – Avalon Visionary, Avalon Vista – plus the first Vietnam & Cambodia river cruise itinerary to sail all the way from Ho Chi Minh City to the Siem Reap via the company's new 32-passenger Avalon Angkor.
* Carnival Cruise Lines: Carnival's newest ship, the 130,000-ton Carnival Breeze, will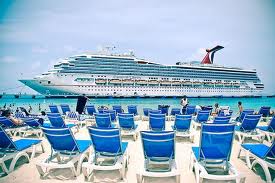 enter service in June debuting with a summer schedule of 12-day Mediterranean voyages before repositioning to Miami in November for year- round six- and eight-day Caribbean departures. Carnival Miracle will launch the line's first year-round cruise program from New York in April and the Carnival Glory will operate a new schedule of Canada cruises from Boston starting in June.
* Celebrity Cruises: Celebrity Cruises sends the 2,850-guest Celebrity Solstice to Australia and New Zealand for the winter of 2012-13, following this year's deployment of the 1,814-guest Celebrity Century in the region. The Celebrity Millennium, inaugurating the line's first-ever Asia season, will visit nine countries new to the brand, including Vietnam, Thailand and China.
* Crystal Cruises: Crystal's 2012 itineraries count 20 maiden calls and many rarely-visited ports, including Palermo, Ponce, Newcastle, Palamós, Klaipeda, Agadir, and Sochi. Crystal Serenity and Crystal Symphony itineraries — many shorter, and 86% of which include port overnights (almost double from 2011) — include new routes, such as a 16-day NY-London voyage with only three sea days, a 12-day focus on Brazil, a seven-day eastern Canada cruise to/from Montreal, 11-day Southampton-Hamburg route exploring Europe's west coast, and 16-day Auckland-Melbourne holiday sailing.
* Cunard Line: Cunard's newest ship, Queen Elizabeth, begins her maiden Mediterranean program this Autumn with 12-day voyages that begin and end in Athens, Venice or Rome, including voyages to the Holy Land.
* Disney Cruise Line: Will sail from three new ports in 2012 – New York, Seattle and Galveston – making the Disney family cruise vacation more accessible to guests around the country. Disney Magic will offer eight-night cruises from New York to the Bahamas and five-night cruises up the New England coast to Canada plus two-night weekend voyages. Plus, Disney Cruise Line will offer two voyages to Hawaii from Los Angeles for the first time. The Disney Wonder will sail to Alaska from Seattle in 2012.
* Holland America Line: 14-day China and Korea voyage from Hong Kong; 20-day Portugal, Spain & Canary Islands voyage; 17-Day Spanish Rhapsody from Rotterdam; two different seven-day Norwegian Fjords itineraries; 14-Day Venetian Empire journey sailing roundtrip from Civitavecchia; and a 32- to 34-day Caribbean Odyssey featuring a transatlantic crossing from Southampton or Rotterdam.
* Hurtigruten: New itineraries include an eight-day "Autumn Adventure" from Reykjavik to Bergen, crossing the North Sea and making stops in the Faroe, Orkney and Shetland Isles, and Edinburgh; a 19-day transatlantic Crossing from Las Palmas to Buenos Aires featuring an "Equator Baptism"; a 14-day "National Park Expedition and a new eight-day Spitsbergen voyage on the highly-regarded MS Fram.
* MSC Cruises: The line will base MSC Lirica in Abu Dhabi for seven- and eight-day cruises of the Arabian Gulf for the 2011-2012 winter season. Ports will include Dubai, Muscat, Al Fujairah, and Khasab, the beautiful and historic port city in Oman. MSC Lirica will also be sailing the southern Caribbean with embarkations from Martinique, the Dominican Republic (Santa Domingo and La Romana) and Guadeloupe.
* Norwegian Cruise Line: Launches biggest European deployment in its history with four ships, including a second year-round vessel. Beginning in April, Norwegian Spirit will sail 12-day Grand Mediterranean and 9-day Canary Island voyages.
* Oceania Cruises: In 2012, Oceania Cruises, for the first time, will operate four ships in Europe, including the new 1,250-guest Riviera, which debuts in May. Offering Europe in its entirety from east to west, the line will feature more than 72 sailings from April through December, with 41 distinct itineraries encompassing 145 different ports of call, 12 of which are new
* Paul Gauguin Cruises: 2012 sailing schedule includes three new itineraries, including a 20-night South Pacific Discovery hotel-and-cruise journey to Australia, New Caledonia, Fiji, Tonga, Cook & Society Islands; an Australs & Society Islands cruise featuring Rurutu, the "Island of Whales," at the height of whale-watch season; and a Fiji, Tonga, Cook & Society Islands journey.
* Princess Cruises: Largest Europe deployment with seven ships on 57 itineraries to the Mediterranean, Holy Land, Northern Europe, Scandinavia/Russia.
* Regent Seven Seas: Will offer new, longer itineraries, including Grand Voyages, complimentary land programs and 16 new ports of call in 2012, including a 143-night sailing from Rome to Beijing departing October 24th, a 54-night sailing from Bali to Singapore on Seven Seas Voyager, three-night land program in Luxor, and extended visits in St. Petersburg.
* Royal Caribbean International: Winter/Spring 2011-12 will mark Royal Caribbean International's return to New Orleans after more than four years. Voyager of the Seas will be the largest and most innovative cruise ship to sail from the Port of New Orleans, offering vacationers seven-night Western Caribbean itineraries sailing roundtrip from the Big Easy. Ports of call include George Town, Grand Cayman; Cozumel, Mexico; and the newly opened Historic Falmouth Port in Jamaica.
* Seabourn Cruise Line: A bevy of new ports in the Mediterranean including Rosas, Spain;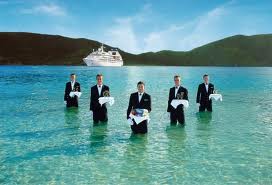 Porto Torres and Alghero on Sardinia; Mgarr on the Maltese island of Gozo; San Antonio on Ibiza; Sóller on Mallorca; Ciutadella on Menorca; and Brindisi, Italy. In the Aegean and Eastern Mediterranean, Lemnos and Chania are added ports in the Greek Isles, while Cesme, Sinop and Iskenderun are new ports in Turkey.
* SeaDream Yacht Club: New options include an extended visit to Machu Picchu during the line's maiden 20-day voyages between Barbados and Iquitos to the Amazon. In the Mediterranean, a new 11-day Black Sea voyage from Istanbul will be visiting Bulgaria, Romania, Ukraine, and Russia. Other new ports in 2012 include the archaeological site of Butrint, Albania; three new ports in Croatia – Sibenik, Opatija and Mljet; and Turkey's Turquoise Coast
* Silversea Cruises: Kicks off the year with a 115-day world cruise on Silver Whisper to 45 ports in 27 countries and featuring 13 overnight visits and exclusive insider access to seldom seen global treasures. Silver Shadow will makea new 19-day voyage from Auckland to Perth with calls in Napier, Wellington, Picton, Sydney, Melbourne (overnight stay), Adelaide, Port Lincoln and Albany, and Silver Wind will offer a new series of 10-day voyages of southern Africa from Cape Town.
* Uniworld Boutique River Cruises: Uniworld offers over 500 departures sailing on more than 13 rivers and over 20 countries throughout Europe, Russia, Egypt, China, Vietnam, and Cambodia.
* Windstar Cruises: Introduces eight new itineraries in 2012, including voyages to a unique collection of islands in the Caribbean, a voyage on Costa Rica's Pacific Coast, Panama, the Italian and French Rivieras, and three new Baltic itineraries.