Africa on World's Most Luxurious Train
Frontiers International Travel has a 15-day train journey between Cape Town and Dar es Salaam (or vice versa) aboard "The Pride of Africa," the most luxurious train in the world operated by Rovos Rail. Guests will recapture the romance of a bygone era by stepping aboard the wood-paneled coaches and enjoying fine cuisine in five-star luxury as they travel across five countries: South Africa, Botswana, Zimbabwe, Zambia, and Tanzania. 
The sojourn begins in Cape Town taking guests to the historic village of Matjiesfontein, the diamond town of Kimberley, and the capital city of Pretoria, followed by two nights in the Madikwe Game Reserve. Guests will continue through Botswana into Zimbabwe where they'll overnight at the Victoria Falls Hotel. After crossing the mighty Zambezi River, the train joins the Tazara line in Zambia and continues to Chisimba Falls for a bush walk. Next, the train will climb to the Tanzanian border and descend into the Great Rift Valley negotiating the tunnels, switchbacks and viaducts of the spectacular escarpment. Climbing again, it will traverse the Selous Game Reserve – the largest reserve on the continent– before the bustling arrival in Dar es Salaam. Hi-res photos (credit Rovos Rail) can be downloaded here. The full itinerary can be viewed here.
Dates: The Cape Town to Dar es Salaam trip is slated for July 1-15, 2017 and Dar es Salaam to Cape Town is July 18-August 1, 2017.
Rates: Deluxe Suites start at $16,500 per person based on double occupancy.
Contact:
(800) 245-1950 or (724) 935-1577
www.frontiersej.com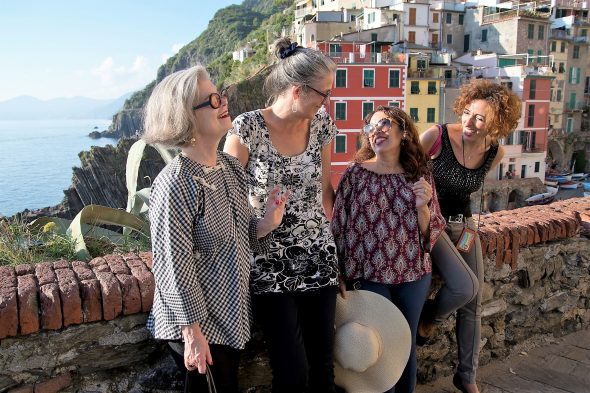 What Women Want: Woman Only Tour of Italy
Susan Van Allen, author of 100 Places in Italy Every Woman Should Go, is hosting a Women Only Tour to the Italian Riviera and Florence, this fall that is custom designed to inspire the heart, mind, and soul of the female traveler. The small group tour (14 max), gives guests an immersive experience of two extraordinary locations, based in luxurious hotels.
Itinerary highlights include:
*   Pesto making class in Portofino
*   Day in the Cinque Terre
*   Enchanting Tuscan town of Lucca
*   Ceramics painting workshop in Florence
*   Michelangelo's David
*   Exclusive tour of Uffizi Gallery, focusing on female highlights
Options for a free day include meeting Florentine artisans, special museum visits, or an excursion to the Chianti countryside.
Golden Weeks are perfect for solo travelers, girlfriend getaways, and mother/daughter vacations. Having led these trips for five successful years, Van Allen says, "I know exactly what women want. They lead busy lives and often do all the planning, so it's a joy for them to leave that to me, and indulge in a perfect balance of planned activities and opportunities for them to explore according to their desires. Everything goes at a leisurely pace, so there's time to fully absorb Italian treasures, get to know my local friends, and stop to taste the Prosecco."
The Golden Week is a collaboration with Perillo Tours, America's leading tour operator to Italy.
Dates: September 22-30, 2017
Rates: $4,890 per person, double occupancy, $5590 per person, single supplement. Includes 4 nights at Hotel Continental in Santa Margherita, 4 nights in Florence at Plaza Hotel Lucchesi, some meals, including daily breakfast buffet at hotel, domestic transportation, private tours, activities and gratuities. International airfare not included.
Contact:
Perillo Tours
855-784-7687
[email protected]
www.susanvanallen.com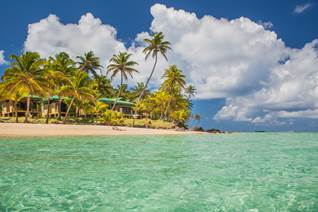 Island Escape in Nicaragua
Now through June 15, Yemaya Island Hideaway and Spa on Little Corn Island, on the Caribbean side of Nicaragua, is offering a luxury week-long package for the price of five nights.
Included in the package are accommodations in an ocean-view room, a bottle of wine, and a 20% discount on all spa services.
Yemaya Island Hideaway and Spa is a member of Small Luxury Hotels of the World. The property's 16 spacious oceanfront cabanas each feature a deck overlooking the sea, air conditioning and stone showers. WiFi is complementary. The jungle-set spa offers island-inflected treatments such as clay therapies, chocolate and honey masks, and banana sea salt scrubs. A hand-crafted chocolate-making class is offered daily. Guests are invited to practice yoga at the resort's fully equipped yoga pavilion.
Dining at Yemaya revolves around the island's seafood bounty and local produce. The open-air, oceanfront restaurant offers daily-changing menus that show off the "catch of the day" and freshly picked produce from the resort's own expansive gardens. The beach bar also offers a casual lunchtime menu.
Rates: The "Buy 5, Stay 7" package escape on the car-free island starts at $1,250 (inclusive of all taxes), based on double or single occupancy.
Contact:
(303) 327-8143
[email protected]
www.yemayalittlecorn.com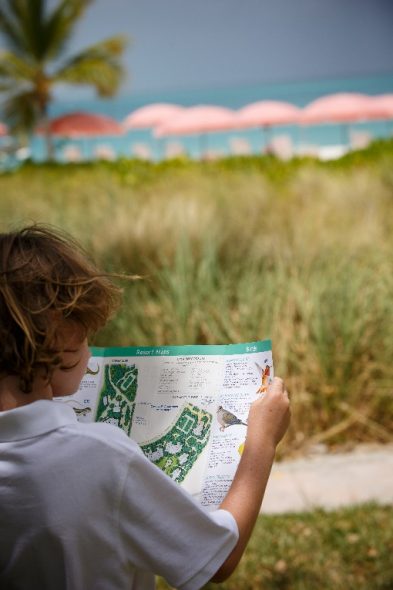 Beach Explorations in the Caribbean
The all-suite Ocean Club Resorts in Providenciales, Turks & Caicos is known as a relaxing paradise for families of all ages. It's located on the widest section of Grace Bay Beach, considered one of the world's top beaches by popular rating sites, and is for this summer, the site of a new an innovative activity targeted at kids: the Seafari.
To complement fun times in the sand and sun, Seafari provides an enjoyable educational game for curious explorers. At check-in, each child is given a Seafari guide that identifies plants and species that can be found around Ocean Club Resorts. Once young guests have their Seafari guides, they begin their hunt to find friendly creatures, like rock iguanas and geckos, hermit crabs, hummingbirds and mourning doves, and the islands' famous bottlenose dolphin, Jojo while learning fun facts about each one along the way. Successful adventurers are rewarded with prizes for completed searches.
Dates and Rates: Visitors can save up to 30 percent on a vacation to Ocean Club Resorts this summer with the Stay 7, Pay for 5 / Stay 10, Pay for 7 offer, valid now through August 31 for reservations made by June 15.
Contact:
(800) 457-8787
www.oceanclubresorts.com

Luxury in the Galapagos for Less
The Pikaia Lodge is being renovated this fall, so it is the time to take the opportunity to experience the Galapagos in the comfort of the sub-tropical dry season at a reduced rate, with cooler air temperatures and wonderful wildlife viewing. The Lodge is offering special rates on 3, 4 and 7-night packages September 5 – December 4th, 2017.
The eco-focused luxury lodge offers 14 comfortable, spacious accommodations, fine gastronomy and unique scientific lectures to guests who then go out and see some of the world's most coveted eco-systems on private yachts with staterooms for resting and gourmet meals taken in some of the most stunning spots on the planet. Guests swim, snorkel, and explore out islands with naturalists and then come back to a night full of stars and wonder at the lodge.
Special rates on 3, 4 and 7-nigth packages will include:
VIP Lounge at Seymour Airport (Baltra Island), at arrival and departure
Transport to and from the airport in the Islands
Room accommodation
Full board with meals
All guided English and Spanish land and marine exploration programs onboard the Sea Finch Yacht, M/B Pikaia II and Lodge, according to schedule and subject to availability
The use of sport equipment, such as wet suits, snorkeling equipment, mountain bikes and helmets
Rates: Normally start at 4,372.50 per person double for three nights.
For Travel Agents Only…
50% discount for a travel professional + traveling companions
Offer valid while Pikaia I is in dock – from September 5th, 2017 to December 3rd, 2017
Valid for nightly rates only, subject to availability
Option to book daily land excursions and yacht excursions on board Sea Finch and Pikaia II boat, at an additional cost, subject to availability
Contact:
+011 593 4371 1670
[email protected]
www.pikaialodgegalapagos.com
More great travel packages: