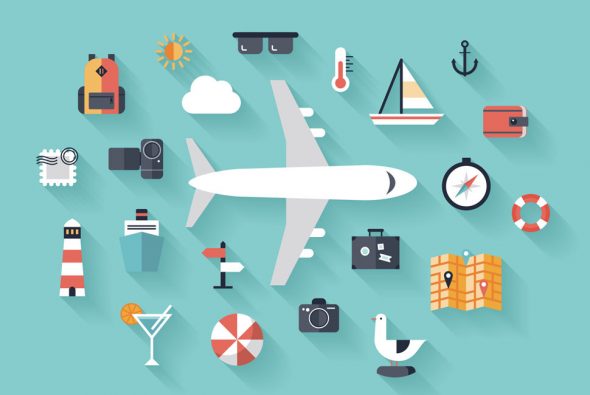 Overwhelmed by the dizzying swirl of apps surrounding you? Likely there is an app for that. At the latest annual Phocuswright gathering, held last fall in Los Angeles, the buzzword hanging over the panels like a headache was "app fatigue." The new term describes what every traveler feels while scrolling their Smartphone for information on the right seat, the level of rewards points, whether there is a better flight to book or the location of the nearest Starbucks, usually in a mad dash for the departure gate.
App fatigue was spreading fast at this conference – which annually showcases the latest Smartphone travel applications for companies that are hoping to bring to market the next big must-have app for travelers. As pitch upon pitch was presented in front of variously configured "Shark Tank" panels on a wide stage, a collective coma seemed to take over the audience.
"It's crazy out there but no doubt these apps have greatly improved the travel experience," says Lorraine Sileo, Senior Vice President of Research at Phocuswright. "Many things are out of your control when you are traveling – travel disruptions, uncomfortable airline seats, hotel problems, getting around…But these emerging technologies give the traveler more control and a sense of control, and even the ability to be more proactive during their trip."
Six Travel Apps for More Control on the Road
Mezi: Who couldn't use a personal assistant? Whether you want to find the best deals on a trip to Reykjavik, a new curling iron or the closest optical facility for the glasses you just broke, Mezi has your back. Simply text your request and a set of agents will get back to you with a healthy set of options. Depending on the type of request, the app may charge you a "tip" for the service or the services may be paid through partnership commissions.
Trip.com: Formerly Gogobot, this app claims its mission is to help people stop planning and start living. The app uses predictive AI technology and personalization to find experiences, events, restaurants, trips, whether local or global. It takes data, such as time of day, weather and more into account to create smart recommendations. Users can join "tribes" (Family Travelers, Foodies, Luxury, Wellness and LGBT, among others) to further personalize their experience and book flights, hotels, restaurant reservations and tour tickets through the app and site.
Freebird: In this era of constant flight disruptions, missed connections and huge delays, those who cannot do the waiting/guessing dance with airlines can register with Freebird for some instant remedies. Freebird is the first mobile rebooking tool addressing this pain point and empowers travelers to instantly book a new ticket to their destination on any airline for free with just three taps on their phone. Freebird is like an insurance policy. Travelers purchase their Freebird guarantee up until two days before departure. Based on various algorithms, Freebird will charge a small premium for guaranteeing a one-way or round-trip flight and, voila! You are covered for an instant booking and the next airline going out should your scheduled flight get stuck in the mud. Currently, fees start at $19 one-way.
Trip Republic: Eighty percent of travel is planning so with this app it is possible to keep track of your lengthy, ongoing and circuitous travel research as you go. Manage your discoveries through a trip board that you can share. Find flight deals and activities, nightlife, activities and food through this app and keep all your finds together. Flights are booked through Skyscanner.
Stride Travel: When you are looking for a trip of a lifetime, that usually means a tour, whether independent or group, that can be booked as a whole rather than in fragments. Such travel can be pricy and Stride Travel puts all the information together with tour descriptions and plenty of been-there, done-that reviews on the companies and destinations under consideration to help travelers make the right choice. At the end of a search you can choose from several options, operators and prices and book on the site.
Airmule: Make money while traveling by selling your unused luggage space. Airmule verifies the cargo as well as the person who is sending to ensure anything going onboard in your name is above board illegal. Flyers registered through the Airmule site get hefty discounts on roundtrip air (an example offered is $300 US-China) and can earn $150 per checked bag. Currently, the service is only available to Shanghai and Beijing with more destinations expected.
Related Stories: