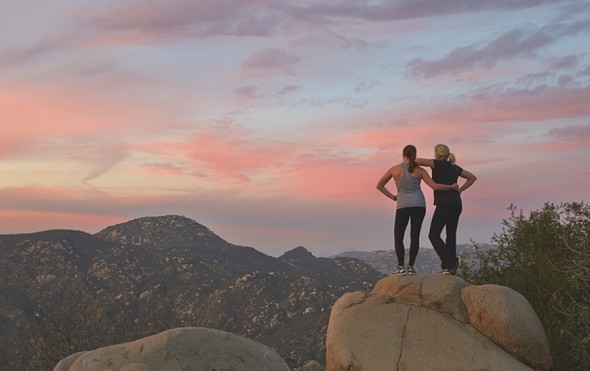 Wellness travel is healthier than ever according to travel agents and the latest SpaFinder Wellness 365 survey. The association's eighth annual report shows consumers are willing to pay a premium for healthier experiences. And to that end, Asia is ranked at the fastest-growing destination for wellness travel.
Spafinder's Wellness 365 yearly State of Wellness Travel Report, noted that the highest percentage of travel agents in the survey's eight-year history expect growth in wellness travel for the current year (2015). Survey findings show the wellness travel sector, a global market estimated at $494 billion is expanding in directions far beyond luxury spas and in more far-flung global regions.
This annual survey of North American and European agents also revealed that, for the first time, Asia ranked as the fastest-growing global wellness travel destination, and that Thailand and Costa Rica topped the list of many countries agents identified as getting "hotter." 
A range of factors are fueling growth of the wellness travel sector, including:
Increased, overall consumer concern with health and wellness
People's rising stress levels
Increased knowledge of, and media attention about, wellness travel as a category
More wellness-focused vacation properties, with more diverse offerings and price ranges
People are working harder, and vacations are more precious
An aging population
The top agent response was: "all of the above factors."
SpaFinder Key Findings
Awareness of Wellness Travel Growing Everywhere: Agents were asked how awareness of the wellness travel category changed in the last year, and the results show the category is on more people's radar, on every front. Between 71-80 percent of agents report significant annual growth in awareness with consumers, travel agents, the tourism industry and hospitality industry.
Many Wellness Elements Matter to Travelers: Agents rated how important 16 different property wellness "elements" were for their average client, and every single component, from healthy cuisine to outdoor adventure programming to alternative medical services, rated as "important," scoring at least a 5.9 out of 10.
Wellness Travel Reaches beyond Spa: The majority of agents (52 percent) report that 20 percent or less of the wellness-focused travel they book is primarily spa-focused. Just one in five agents (19 percent) say that over 50 percent of the wellness travel booked is primarily focused on spa experiences.
The Wellness Premium: Eighty-three percent of agents agree consumers are willing to pay a premium for wellness travel or access to healthy products and services while traveling.
Healthy Rise in Healthy Meetings: Seventy-nine percent of respondents report that demand for healthier business meetings (i.e., with healthy food, fitness and spa experiences) is a rising trend.
Wellness Travel Destinations Getting "Hotter": As noted above, among all global regions, Asia saw the biggest growth in wellness travel bookings in the last year, and within that region, Thailand ranked first, followed by Bali/Indonesia and India. In the Americas, Costa Rica was the overwhelming leader, followed by the Caribbean Islands, Nicaragua and Brazil. In Europe, Hungary, Croatia, Turkey, Italy and Greece were standouts, and across the Middle East/Africa, the top popularity gainers were Israel, Dubai and Morocco.
Top Brands in Wellness Travel: When asked to name the top brands in wellness travel, agents submitted dozens of hotels, resorts, spa brands and individual properties. The top five brands identified were: Canyon Ranch, Starwood (including Westin, St. Regis and Sheraton), Four Seasons, Hyatt and Six Senses.
More wellness study details here.
Related stories: