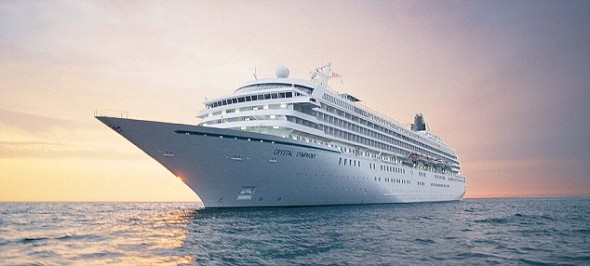 From ancient gladiators to modern treasure hunters, varied niche voyages are in view as Crystal Cruises expands its 2014 Experiences of Discovery roster. The theme cruise program is introducing six new themes.
Spread throughout the year, the new themes focus on thrill-seeking, luxury extravagances, the Roman Empire, maritime history, magic, and microbrews. In all, 23 Crystal Symphony and Crystal Serenity voyages will feature theme-focused enrichment programs with hands-on immersion and expert instruction.
New 2014 themes from Crystal Cruises include: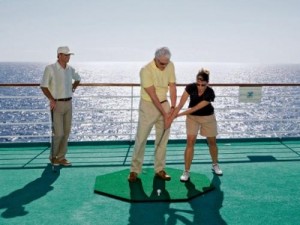 Extreme Thrill Seekers: Crystal's version of the Discovery Channel, with expert shark divers, underwater photographers, deep-sea treasure hunters, and more. (March 10, Singapore to Cape Town)
Explorations in Elegance: Esteemed auction house experts share their insights on rare jewels, renowned wines, and over-the-top international real estate. (April 18, London to Rome)
Gladiators & Empires: A celebration of the Roman Empire and its influences on art, religion, law, war, social structure, science, and architecture… easily explored via Italy's iconic ruins and renowned museums ashore. (May 18, Venice to Barcelona)
Up Close & Magical: An expansion of Crystal's Magic Castle at Sea, this cruise sails with multiple masters from Hollywood's exclusive members-only club, The Magic Castle, who will share their illusionary talents with more classes and shows.  (December 11, round-trip Miami)
Maritime: Past, Present & Future: A Trans-Pacific sailing presents an ideal opportunity to delve into the fascinating stories of maritime history; from the lavishness of luxury liners to the boldness of battleships, experts and historians offer unique perspectives. (October 28, San Diego to Auckland)
Wine & Food: Microbrews: Crystal's acclaimed culinary theme embraces the growing popularity of microbreweries, with experts, tasting, and cuisine pairing. (November 5, NY to Miami)
Returning themes include Mind, Body, & Spirit; Film & Theatre; Jazz; Ballroom at Sea (formerly named "Big Band & Ballroom Dance"); Wine & Food; Golf (Wine & Food and Golf also join together during September 5's Britain to New England sailing); Ocean Views (world affairs expert panel discussion); Emerging Artists (young performers from the Music Center of Los Angeles' Spotlight Awards); President's Cruise (hosted by Crystal President Gregg Michel); Comprehensive Creative Learning Institute (enhanced enrichment curriculum on World Cruise segments); and Crystal Society (gathering past Crystal cruisers).
Contact:
(888) 799-4625
www.crystalcruises.com