When there's a plane to catch and not the requisite hour needed to worm and whine through the TSA security line travelers in a hurry will wish they had this number in their carry-on bag of travel tricks: TSA Pre-Check or TSA Pre✓™.
For $85 (for a five-year clearance), a few minutes of application hub-bub and a few weeks leeway before a flight, travelers can be on their way via the short line through participating airlines and airports – shoes tied and computers zipped tight.
The Transportation Security Administration (TSA) hopes to register as many as a quarter of the nation's regular travelers by the end of the year in the TSA Pre-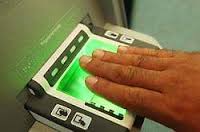 Check program that is available to U.S. citizens. It takes applicants, vets them, fingerprints them, and gives them a "Known Traveler Number" that allows them to sail through security lines. Travelers get to keep their shoes tied, wear their light outerwear and belts, and keep laptop computers in cases at security checkpoints.
The vetting process takes two to three weeks and the applicants have to visit a participating airport for the final screening. Oddly, a U.S. passport is not required for the TSA Pre-Check program. Rather, the "known traveler" may simply enter their "Known Traveler Number" in the 'Known Traveler Field' when booking their travel reservations. Passengers will also want to add their number to their frequent flyer airline profile, where it is stored for future reservations.
U.S. citizens who are members of a Customs and Border Protection (CBP) Trusted Traveler program, including Global Entry, SENTRI, and NEXUS, and Canadian citizens who are members of NEXUS, have already been vetted. They have a "Known Traveler Number" and are able to expedite their travel on departure and arrival. (Passengers 12 and younger are allowed through the special lanes with eligible passengers.)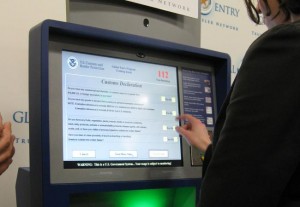 Travelers who have registered with Global Entry, in its fifth year of operation, already know the value of having a passport that allows them to skip the snaking immigration lines when they return to the U.S. from points abroad. Rather, they take their passport to a waiting kiosk, verify identity through finger prints, answer the auto-questions, take their approval receipt and head directly to a special CBP exit line that rarely has any people in it, while their fellow travelers inch along, bags stacked on carts, waiting for their final pass through the border authorities before leaving the arrivals area.
In a move of expansion, Global Entry recently entered into limited pilot programs to allow qualified citizens from the United Kingdom, Germany, the Republic of Korea and Qatar to apply for Global Entry membership. Still being tested it is not yet publicly available, except in Seoul, Korea.
Currently, nearly 300 Global Entry kiosks are available at 34 American airports and 10 preclearance locations in Ireland and Canada. To obtain Global Entry, an application can be filled out online and a $100 application fee is paid for the five-year privilege of sailing through the U.S. arrivals side of international travel.
Both programs show progress by Homeland Security to expedite the often-painful drudgery of clearing airport immigration and security, whether coming or going.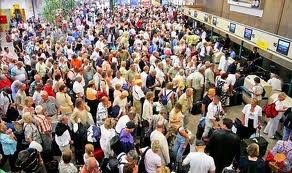 The new Pre-Check program is currently available for eligible passengers traveling on Alaska Airlines, American Airlines, Delta Air Lines, Hawaiian Airlines, United Airlines, US Airways and Virgin America. Initially, rolled out through the frequent flyer membership departments of participating airlines, application is available now for all U.S. travelers by visiting this TSA Page.
Airports with Pre-Check and/or Global Entry
Applicants must get their fingerprints taken at a participating TSA Global Entry and Pre-Check airport. The list is growing but currently includes these airports:
Austin-Bergstrom International Airport (AUS) (pre-check only)
Baltimore/Washington International Thurgood Marshall Airport (BWI)
Charlotte Douglas International Airport (CLT)
Chicago O'Hare International Airport (ORD)
Cincinnati/Northern Kentucky International Airport (CVG) (pre-check only)
Cleveland Hopkins International Airport (CLE) (pre-check only)
Dallas/Fort Worth International Airport (DFW)
Denver International Airport (DEN)
Detroit Metropolitan Wayne County Airport (DTW)
Dulles International Airport (IAD)
Fort Lauderdale-Hollywood International Airport (FLL)
George Bush Intercontinental Airport (IAH)
Hartsfield Jackson Atlanta International Airport (ATL)
Honolulu International Airport (HNL)
Indianapolis International Airport (IND) (pre-check only)
John F. Kennedy International Airport (JFK)
John Wayne Airport (SNA)
LaGuardia Airport (LGA) (pre-check only)
Lambert-St. Louis International Airport (STL) (pre-check only)
Logan International Airport (BOS)
Los Angeles International Airport (LAX)
Luis Muñoz Marin International Airport (SJU)
McCarren International Airport (LAS)
Memphis International Airport (MEM) (pre-check only)
Miami International Airport (MIA)
Minneapolis-St. Paul International Airport (MSP)
Nashville International Airport (BNA) (pre-check only)
Newark Liberty International Airport (EWR)
Orlando International Airport (MCO)
Philadelphia International Airport (PHL)
Phoenix International Airport (PHX)
Pittsburgh International Airport (PIT) (pre-check only)
Portland International Airport (PDX)
Raleigh–Durham International Airport (RDU)
Ronald Reagan Washington National Airport (DCA) (pre-check only)
Salt Lake City International Airport (SLC)
San Francisco International Airport (SFO)
Seattle-Tacoma International Airport (SEA)
Tampa International Airport (TPA)
Ted Stevens Anchorage International Airport (ANC) (pre-check only)
Clearing Security in Style with Clear
Business Travelers who want to add some elite perks to a pre-screened airport experience can opt for a new program called Clear and get a cool new Clear Card. Clear is currently in operation at San Francisco (SFO), Dallas Fort-Worth (DFW), San Antonio (SAT), Denver (DEN) and Orlando (MCO), with Houston's airports — Bush International (IAH) and Hobby (HOU) – due to come on by the end of the year.
Clear allows travelers to pay a $179 annual fee to get iris and fingerprint identities logged with the Dept. of Homeland Security. Then Clear-screened travelers receive a Clear Card and can head to a dedicated Clear line for pre-flight security where they swipe their card and get back on their way in minutes.
Find more information at: Clearme.com/. Access Global Entry's Trusted Traveler Network here: www.globalentry.gov/
More articles on TSA: How to Fly Past those TSA Security Lines