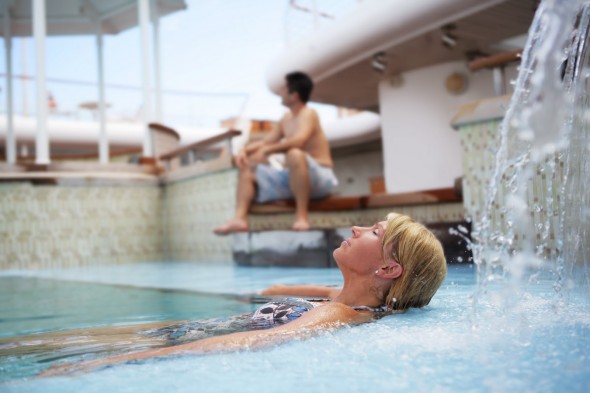 By Bill Becken
While the major cruise lines are busy discounting fares, it turns out that their onboard revenue is the key to profitable operations. Thus, the cruise lines constantly develop new onboard activities. But, as one can imagine, these efforts can appear to be a bit schizophrenic: cruise lines also compete in the arena of inclusivity—that is, on their ability to include as many perks as possible in the price per passage.
It is a constant challenge for agents to make head and tails of new onboard products — eateries, lounges, nightclubs, stores, spas, fitness centers, casinos, shore expeditions, even medical treatments — without risking that their clients will question the very fixed-price nature of a cruise vacation that attracts them.
For their part, the cruise lines work to convince agents that new onboard venues and activities — whether charged in addition to, or as part of, the fare — can enhance customer satisfaction and promp repeat business. The goal is generating higher profits for both agents and the carriers.
Travel agent communications about these revenue leaders are key to onboard profits, say several cruise line executives. For example, onboard activities on Celebrity Cruises can be promoted as a wide but quality palette, says Greg Purdy, Celebrity Cruises' vice president of operations.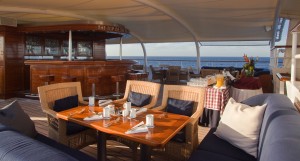 Purdy notes that Celebrity's guests "find a wide variety of activities, many of which are complimentary, others for a fee…some of the most enriching activities…(include) the primary pillars of our 'CelebrityLife Activities' — 'Taste,' 'Learn,' 'Revive' and 'Play.' Other guest favorites are engaging seminars about art, fitness, acupuncture or wine; interactive Celebrity iLounge (Apple Computer) classes; and a variety of food and wine tastings."
Similarly, Carnival Cruise Lines notes a lot of thought has gone into which activities shall be charged versus free. Actually one would not present them as a diverse cornucopia, according to Mark Tamis, senior vice-president, guest operations — that is, agents would not be well-advised to herald a smattering of abiding, refined pursuits on a Carnival cruiseship.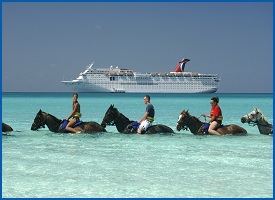 Rather, with Carnival's broad "Everyman" guest profile, the emphasis is on very deliberate and dedicated changes to the list of onboard offerings, and whether they'll be charged or complimentary: "The key is always to constantly augment existing onboard choices with new, exciting features, some free, others nominally charged," he says.
In Carnival's case, the free-of-charge category includes formal and casual dining options:, Guy's Burger Joint and the Blue Iguana Cantina; most clubs, shows, musicals, comedy, karaoke, and lounge acts, including high-tech revues in Carnival's Playlist Productions' expansive settings; family-oriented activities such as Carnival's Hasbro, The Game Show; and on-deck recreational activities, such as water parks and suspended rope courses.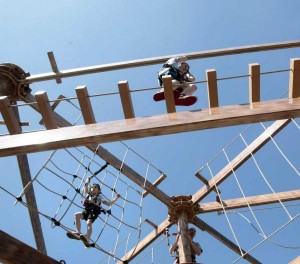 Other onboard revenue pursuits with nominal or substantial fees for guests include: gaming, especially the casinos, gaming areas, even online games (guests use their own money); fitness classes, workouts, personal training, spa treatments (although many onboard spas offer free common areas with steam rooms, saunas and Jacuzzis); and shopping through gift shops, other retail stores, art/collectible auctions, and branded outlets.
As for developing new onboard activities, the cruise lines are always at it. Of course, space limits onboard vessels challenge the lines' interior designers and space programmers to develop attractions creatively. There is more flexibility if the entire ship or fleet is undergoing revitalization, so that new types of venues are more integrated. That's been largely the case at Royal Caribbean International — the larger, sister unit of Celebrity under the Royal Caribbean Cruise Lines (RCCL) umbrella. The parent company's 2013 fourth quarter financial results highlight healthy single-digit increases in onboard spending, mostly thanks to the revitalization program's new specialty restaurants, casinos and wider areas of (faster) Internet coverage.
Royal Caribbean International has introduced new Internet usage packages, unlimited alcohol packages, and new shore excursions. All of these factor into the onboard revenue increases. At Celebrity in particular, onboard revenue in 2013 accounted for more than 25% of all revenue — although the contribution of each onboard revenue component is closely guarded. Says Purdy, "We continue to search for any new onboard revenue opportunities that don't conflict with our core objective to offer a highly satisfying luxury product."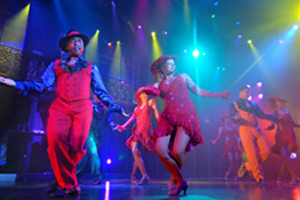 Certainly for Tamis and Carnival, a keen appreciation of their exact (in this case, more middle-of-the-road) market informs their outlook on onboard attractions. "We're really cognizant about how and when we charge for additional services on the ships," says Tamis. "We really look at any proposed new offering holistically before making a decision. No such decision is made lightly, since we believe that a major selling point of our brand is that the overwhelming majority of our onboard attractions are included."
Some luxury-segment lines like Crystal Cruises and Regent Seven Seas, with an all-inclusive business model, may not charge for drinks or even some shore excursions at all. But they will still work to maximize spa, gift, and casino receipts. Their less all-inclusive counterparts, of course, remain more squarely reliant on lively overall onboard spending.
The impulse-to-include is perhaps most acute at Crystal, based in Los Angeles. Lately, Crystal folded charges for wine, liquor and tips into its robust fares, says Thomas Mazloum, executive vice-president. "Our most recent and significant inclusions," he says, "were wine, liquor, gratuities. Frankly, this action was driven by 1) the competition; 2) input from our guests; and 3) input from our valued travel agents and partners.
"In addition, the decision was instantly reinforced: the inclusion of drinks was received extremely positively. It has changed the dinner and evening social ambiance noticeably. There is no more awkwardness surrounding who will pick up the check; or keeping track of whose turn it is to buy wine at dinner—especially for singles. The inclusion of gratuities also eliminated an uncertainty many guests felt about whom to tip and/or how much to tip. This inclusion clearly makes the vacation experience less stressful. Since we decided to include these items, our basic wisdom in doing so has been completely confirmed."
Then again, says Mazloum, one cannot discount the continuing temptation to charge after all. Fortunately Crystal, he says, has largely been able to resist it: "As for the sources of our traditional onboard charges—like spa treatments, giftshop, shorex—we are simply guided by fair competition and adequate utilization (whether a new service or shore excursion—without our unduly expanding or changing it—is accessible by a sufficient number of our guests at a given time).
"As to our existing inclusiveness, our increased occupancies and yields, along with the awards we continue to receive down the years as the best luxury cruise line, are the strongest indicator yet—along with our guests' responses, of course–that we have done the right thing. All of this confirms our belief that we will remain all-inclusive and, indeed, consider additional product enhancements in the future."
Tamis touts Carnival's perhaps less all-inclusive, but equally customer-focused, approach to onboard revenue: "Above all, we want our customers to have a good time and to have fun. Those things we can do that the guests will like — that will improve their overall satisfaction — that's what we'll do. Everything derives from that."
Related Stories: