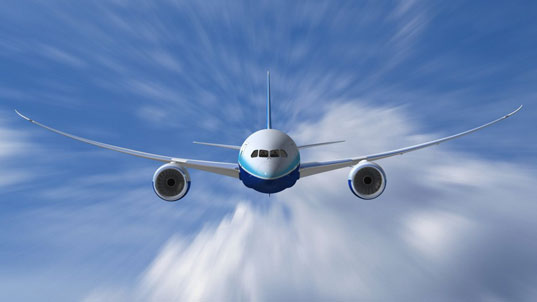 Global airline traffic is on an upward-facing trajectory but the strongest growth can be pegged, not surprisingly, on the Middle East.
Strong demand has been led by emerging markets with all regions showing gains. Total global air traffic rose 5.9% compared to March 2012, according to the International Air Transport Association (IATA) in a report released this month. Capacities have risen by 3.5% compared to the year-ago period, pushing up average load factors to 80.3%.
"Strong demand for air travel is consistent with improving business conditions. Performance, however, has been uneven. Mature markets are seeing relatively little growth while emerging markets continue to show a robust expansion. Although oil prices have softened in recent weeks, they remain high against historical averages. In view of this, airlines are responding with a very cautious approach to capacity management," IATA CEO, Tony Tyler, summarized.
Airlines based in North America saw international traffic rise by 2.4 percent over the past year and it proved to be the slowest rise among the regions, in part owing to a near 10 percent reduction in capacity. Load factors rose 2.6 percentage points to 83%, the highest for any region. Although the underlying growth trend has been improving for several months, recent months have seen considerable volatility and ongoing cuts in US federal spending (sequestration) could eventually impact economic growth and ultimately consumer spending.
European carriers recorded 3.7% growth on international services compared to March 2012. However, the trend for international travel on European airlines has been largely flat since October 2012, reflecting persisting weakness in the Eurozone economy.
It is in the Middle East that carriers are experiencing the strongest traffic growth for any region: 15.6% year-over-year, marked by a 14.2% rise in capacity and a boosted load factor to 79.7%. While making up smaller share of international air travel pie (13.4%) this region's companies have carried about 20% of the increase in demand over the past six months.
In the U.S., specifically, air traffic climbed 3.1% while capacity rose 2.6%, and saw a n average load factor 84.7%. The growth trend for the US domestic markets had been showing strong acceleration over the past several months in line with an improving economic outlook and consumer confidence, but in March there was little further progress in that trend with previous months.
So what do these numbers mean to travelers setting plans for their summer vacations? According to Hotwire, travelers can expect to see higher airfares this summer. Domestic average ticket prices are currently up four percent vs. summer 2012.
This year, it may seem that airlines are slowly increasing capacity and airfares are beginning to slow their increase, says the online discount travel site. As we move closer to summer, booking ahead will be a wise strategy. Timing purchases will be key for locking in affordable flights.
Hotwire suggests starting off by targeting August travel dates, which it says is the most affordable month to fly so far and may hold better fares than last year. (It's also particularly important to closely monitor airfare prices when making important flight purchases.) But don't wait too long to act; airfares can increase quickly.
Deals?  It may be surprising, but popular flight routes such as New York (JFK) to Los Angeles (LAX) are offering discounts upwards of 38 percent, according to Hotwire. Other discounted routes include New York (JFK) to San Francisco (SFO) and Boston (BOS) to Orlando (MCO), where roundtrip airfare can pegged at bottom rates of $193.