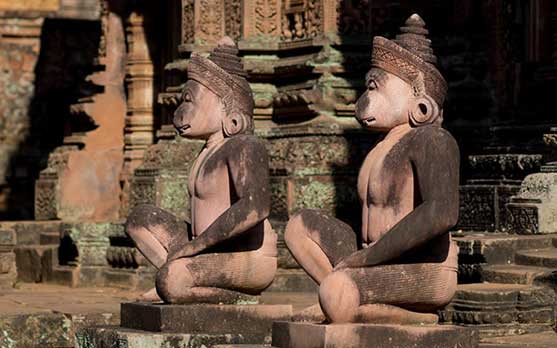 ICS Travel Group, offering customized travel to Southeast Asia, is all about authenticity of experience, so it was no surprise they hired Tom Linton to come on board to bring those concepts to life for travel agents looking to satisfy their clients' dreams. An award-winning Executive in the Travel and Hospitality industries, Linton has specialized in Asia and Southeast Asia in recent years and brings a deep history of travel relationships to the company.
Travel-Intel sat down with Tom Linton to find out what he thinks makes ICS stand out.
Travel-Intel: Given your deep experience in marketing destinations in Asia, please describe the most critical aspects of what ICS offers in this market for travelers.
ICS has been in the region for more than 20 years. We have also been in the USA with a full service office since 1997. We consider ourselves a "local company" in both areas, Asia and North America. Also ICS is a big company (which means we can offer amazing rates and have access to areas and services that others don't have) but still maintain the same "hand held " services for all clients that we provided since 1994.
Travel-Intel: Please describe some of the benefits that sellers of travel to ASIA, such as travel agents, can expect from working with ICS.
Great value. We are one of the largest DMC's (destination management company) in the region, and full service offices in the US eliminate a language barriers and huge time differences that can become problematic when executing real time bookings. A sophisticated and well-traveled staff can customize every tour according to the agent's needs.
Travel-Intel: Does ICS specialize in certain regions of Asia and in ways that might set it apart from other tour operators or destination experts?
We only work in seven countries and have our own offices in each: Vietnam, Cambodia, Laos, Myanmar, Thailand, Indonesia and India. We supply a number of large tour operators with our services.
Travel-Intel: How would you describe the price point and level of service at ICS compared to other widely known operators in region?
As we work with some of the biggest tour operators worldwide we have to be competitive. We handle all price points from moderate to super deluxe.
Travel-Intel: We hear the words "customized" and "bespoke" often use to characterize tourism services in a certain region. Can you describe how ICS may fit into those definitions? Also can you offer an example of one or two amazing such experiences clients have customized through ICS?
Our regions have so much to offer in terms of lasting and life changing experiences, so we always look for new and exclusive programs that fit our clients. The most important reason for clients to travel abroad is the interaction with locals. We created programs called "Thai for a Day," or "Khmer for a Day," and "Balinese for a Day." In these programs we introduce clients to the local lifestyles and show them life from the local perspective. These may include school visits, markets excursions and visits to private homes. We do a street food tour in Bangkok via tuc tuc (local motorcycle taxi) and spend the day as an elephant mahout (trainer) in northern Thailand.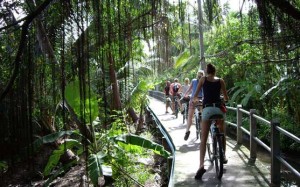 Travel-Intel: How does ICS work closely with travel agents with, say, special incentives or special training?
Our office in San Francisco allows us to be close to our agents and help them to navigate through a vast amount of product. We do personal training, webinars, familiarization tours and participate in road shows with Tourist offices, hotels and airlines.
Travel-Intel: How does ICS work with meeting planners? Is this a big market for them? What might be an example of such a meeting ICS would arrange for a large US company?
Meetings are not a big market for us. Our destinations are often too far and the biggest issue is that there are no nonstop flights. Another issue is capacity. Many of our destinations don't have the ability to handle bigger groups. However, do manage on occasion. We recently handled a group from the insurance industry in Saigon. We arranged the hotel plus transport and scheduled "local flavors of sightseeing during the day and evening." Clients were able to decorate their own Vietnamese rice hats, cooked their own lunch and took a trishaw to the river for some entertainment.   
Travel-Intel: What kinds of technical innovations is ICS using to help the booking experience and the traveler experience? Is there a special component just for travel agents?
In addition to our own booking engine that allows clients online to check, change and modify their bookings, we have amazing new tools like an online hotel inspection report where agents can find in-depth reports of our recent hotel inspections. We also have a dashboard where clients can see exactly where they are in terms of their volume and compare to past periods. 
Travel-Intel: ICS goes to emerging regions, such as Laos, Myanmar and Cambodia. How are these regions faring in popularity? What is the top area of choice for travelers at ICS?
Since we started we have worked in emerging destinations — and they still are. Vietnam was first to come online for us and it is still our biggest destination. Luang Prabang in Laos has always been the sleeping beauty of Asia. Angkor Wat was recently named "most popular site in the world" by TripAdvisor. Myanmar is, currently, the fastest growing destination in Asia.
Travel-Intel: Are there other areas in Asia we might see crop up in the next few years on the destination menu at ICS?
We are expanding outside of India. We go to destinations that we love! Next on the list is Sri Lanka, Bhutan and, of course, Nepal, which is beginning to rebuild after their recent tragedy. And we feel we owe it to the people of Nepal to bring the one item they really need: Tourism! Nepal is depending on it.
Contact:
[email protected]
Information:
ICS Brochures
Tour Sample PDF
ICS Sales Offices