Space tourism may be just under light years away, but according to Spaceport America, the final frontier is just beyond our reach. The new space travel and rocket launch facility a few miles outside of Truth or Consequences, New Mexico (and about an hour from Las Cruces), is finally open for business and welcomed first tourists last month. The Spaceport America Experience tour, three years in the making, is open for visitors.
Spaceport America is the first FAA licensed commercial spaceport that was built specifically to be a commercial spaceport. This fact empowered Spaceport America to develop the vision of what future spaceports may look like and now that vision is available to the public.
"We wanted Spaceport America to be a place where the public can have a hands-on, authentic and fun experience inside a real commercial space launch facility–an experience you can't get anywhere else," says Christine Anderson, CEO. "To that end, we have created the Spaceport America Experience that is about space travel, about Spaceport America, and about New Mexico's role in enabling commercial space."
The facility is the first purpose-built commercial spaceport in the world. It spreads out on some 18,000 acres of desert and scrubland abutting the U.S. Army White Sands Missile Range in southern New Mexico. The area provides 6,000 square miles of restricted airspace, low population density, a 12,000-foot spaceway and 340+ days of sunshine with low humidity. The two largest and most respected companies in the commercial space industry are now tenants at Spaceport America: Virgin Galactic and SpaceX.
The Visitors Center, by contrast, is located in 1930s adobe building with original features from the era but packed with educational and interactive space exhibits. Visitors can reserve or purchase tour tickets and official Spaceport America merchandise prior to journeying out to the Spaceport America site. Tickets run $44 for adults, $29 for those 18 and younger. Tours last approximately three hours.
After arriving to the secure facility and a short walk up the Astronaut Walk, visitors entering Gateway Gallery can experience the G-Shock simulator that subjects astronauts in training to rapid acceleration comparable to what might be felt in flight. Guests can venture into the Spaceport Operations Center (SOC) and interact with Spaceport America crewmembers and the state-of-the-art fire station before taking a cruise down the Spaceport's main runway – Spaceway 16-34.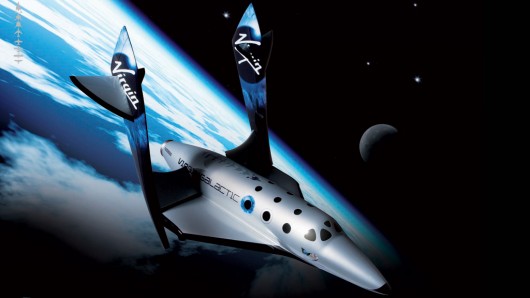 Operators expect to be welcoming at least 200,000 visitors annually who will be making their way through the Visitors Center to embark on the Spaceport tour. And those numbers do not include the nearly 600 elite class CEOs and celebrities who have pre-paid $200,000 each to reserve their seat on Virgin Galactic flights, still in development
Information:
Open daily 8:30 a.m. until 4:30 p.m.
Location: Spaceport America Visitor Center, 301 S. Foch St., Truth or Consequences, New Mexico, 87901
Group reservations: (844) 7-2SPACE
SpaceportAmerica.com/Experience