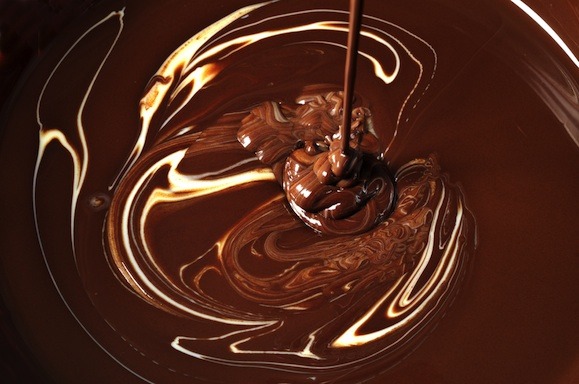 Swiss Vacation Package for Chocolate Lovers
"Chocolate bliss," that exquisite moment where a cacao bean expresses its finest creamy dark essence, is an elusive experience for the chocolate lover. But moments like these are loaded into the itinerary of a new culinary adventure: Tour de Chocolat.
This food tour provides the opportunity to spend a week in the workshops and kitchens of artisan chocolatiers in Switzerland where participants discover the fascinating backstory of chocolate and dive into the world of fine chocolate.
Tour de Chocolat, conceived as an insider's dream tour, gives guests hands-on opportunities to participate in the creation of chocolate creations and work with top chocolatiers. Each day there are exclusive chocolate experiences—workshops, tastings, and demonstrations as participants taste their way through Switzerland's culinary treasures.
While in Gruyere, they discover the 900-year-old techniques of making the region's signature cheese, followed by a dinner of bubbling fondue and freshly baked regional bread.
As guests learn about chocolate truffles, they also learn about the precious fungi kind and travel to the moist soil of the Jura forests to unearth fragrant and prized forest truffles with the assistance of a truffle-hunting dog. Guests dine in a Michelin-starred restaurant and enjoy the depth and innovation of Swiss cuisine.
Visits to a medieval castle, a cogwheel railway, and cruise on Lake Lucerne at sunset are also included.
Dates: Weekly departures May through October 2017
Rates: Six nights, $4000 per person, excluding air
Contact:
Gregory Witt
(801) 226-9026
www.alpenwild.com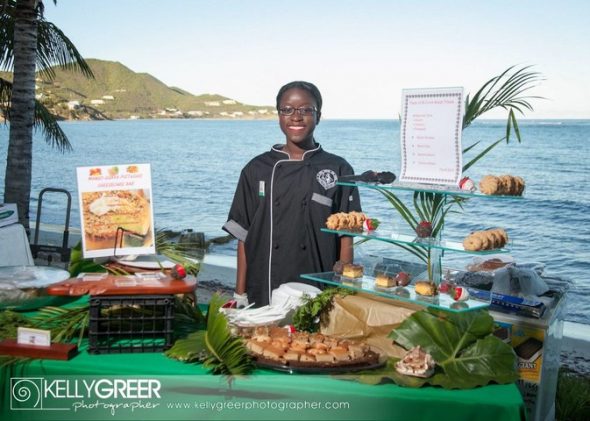 Escape to Sexy St. Croix for a Taste of the French Caribbean
St. Croix hotels and villas are offering deals for the 2017 Taste of St. Croix Fest. Established as a grassroots effort to bring the island's culinary community together in a social setting, Taste of St. Croix, which happens on April 6, 2017, has become the nucleus of a multi-day events that draw gourmands from around the world.
St. Croix Hotel Packages:
The Caravelle Hotel & Casino, a newly renovated property located on the waterfront of historic Christiansted, has 42 rooms that blend Caribbean elegance with 21st-century service and amenities.
Deal and Rates: Three-night stay includes two tickets to Taste of St. Croix and The St. Croix Food & Wine Experience cookbook. Starting at $170.10 per night.
Contact:
(340) 773-0687 and mention code "Taste of STX."
Divi Carina Bay Beach Resort & Casino has 200 rooms, four restaurants and 5,500 square feet of meeting space, and is St. Croix's only all-inclusive resort and casino. It is the host of the annual Taste of St. Croix gala.
Deal and Rates: Starting at $167 per person, per night (double occupancy) including one complimentary ticket per registered guest. Request "Taste of St. Croix" rate.
Tamarind Reef Resort is located east of Christiansted and offers guest rooms and efficiencies with kitchenettes. Beach access includes a child-friendly wading area.
Deal and Rates: A three-night stay for two in an ocean-view room plus a coupon booklet valued at $1,000 and bottle of rum all starts at $589.
Contact: Call (800) 619-0014 and mention "Taste STX."
The Buccaneer is celebrating its 70th anniversary this year with 138 guest rooms, 18-hole golf course, spa and The Buccaneer Beach House at Whistle Point (a six-bedroom villa complex with a main house and two cottages).
Deal and Rates: Offered April 4–12, the five-night stay for two in an ocean-view room includes daily American breakfast, welcome cocktails, five-day car rental (conditions apply), a culinary turndown amenity and two tickets to Taste of St. Croix. Priced at $2,990.
The Renaissance St. Croix Carambola Beach Resort & Spa is located on the beach in the foothills of a rainforest. All Villa Style Suites Resort feature kitchenettes and screened porches and beautiful views.
Deal and Rates: Four-night stay including daily breakfast and two tickets to Taste of St. Croix starts at $296 per night.
Contact: (340) 778-3800 or book online at www.renaissancestcroix.com and use code "CUE".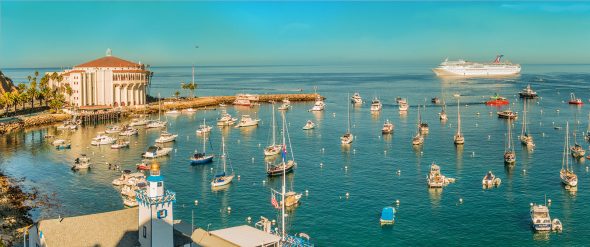 Winter's Best at Catalina by the Sea
Visiting Catalina Island during off-peak season has many perks, from more room to roam, cooler weather to incredible savings. Now through March 2017, Catalina Express and Paradise Hotel Partners offer combination boat and accommodations packages at 20 hotels in Avalon as part of its "Best of Winter" offering complemented by events galore taking place all over the island.
Following is a sampling of winter offerings; a full listing can be found here. Each package includes round trip transportation on Catalina Express.
Hotel Catalina: Built in 1916, Hotel Catalina is the historic blue and white Victorian landmark that can be seen from the harbor and offers all the charm and hospitality of Catalina's yesteryear.
Guests enjoy harbor views and the magnificent sunrises and sunsets from one of the large balconies with wicker rocking chairs. The garden courtyard offers another perfect way to spend a relaxing afternoon or evening and offers a soothing soak in the in-ground Jacuzzi.
Rates start at $81 pp midweek. Weekends require a two-night minimum and start at $184.50 per person.
The Avalon Hotel: The Avalon Hotel offers g 360-degree vista of Avalon and its harbor from the hotel's Rooftop Getaway. The hotel features a Garden Patio and fountain. Most rooms feature 42-inch flat screens and Internet connections
Rates: a two-night stay a Garden View room with two free round trip tickets on the Catalina Express, taxi to and from the hotel and Continental breakfast start at $429, inclusive of tax for a savings of 65 percent.
Portofino Hotel: This European-style seaside resort offers personalized service and relaxed Mediterranean charm just steps from the beach, shops and sights, Package rates include round trip boat transportation, taxi transfers and continental breakfast starting at $145 per person, double occupancy.
Snug Harbor Inn: This six-room, luxury hotel located in Avalon offers a stylish and welcoming Cape Cod theme. The Winter Special includes luxury overnight stay, round trip boat transportation on Catalina Express, in-room continental breakfast and wine and hors d'oeuvres each evening for rates starting at $128.50 per person, per night, including tax.
Located 22 miles off the coast of Southern California, Catalina Island is accessible by boat from three ports via Catalina Express: San Pedro, Long Beach and Dana Point. Catalina Express offers up to 30 daily departures and year-round service to Avalon and Two Harbors. Call 800-429-4601, or visit Catalina Express.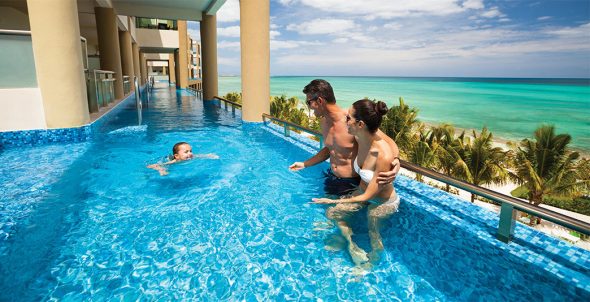 Grandparents Stay Free at Generations Riviera Maya
Generations Riviera Maya, by Karisma, Mexico's premier all-suite, all-butler, all-oceanfront resort, is running a Grandparents Stay Free program for families. When guests book a two-bedroom suite with Grandparents Stay Free they earn an additional complimentary one-bedroom suite – the largest suites in the destination at 1,200 square feet, all of which are oceanfront with unlimited butler service and swim up infinity suites from the first to fourth floors.
Dates: Through 2017.
Rates: Starting at $183 per adult, per night based on current promotions, encompassing the Gourmet Inclusive® Experience of a la carte dining, premium alcoholic and non-alcoholic beverages, full-service concierge, and 24-hour room service.  Grandparents Stay Free is available for new bookings only.
Contact:
(866)-KARISMA
www.karismahotels.com
Romance by the Sea at Somerset Grace Bay
The Somerset on Grace Bay lets couples trade blistery wind chills and winter weather for soft ocean breezes and warm sunshine with its Turks and Caicos Romance Package.
The Somerset's weeklong Turks and Caicos Romance Package includes:
7th night free in a luxurious one-bedroom villa
Private beach dinner for two
A bottle of chilled Champagne upon arrival
In-suite couples massage
In-room Wi-Fi and all resort amenities (additional spa treatments are extra)
Dates: Ongoing
Rates: The Turks and Caicos Romance Package begins at $4,955 for couples for the week, inclusive of taxes and gratuities.
Contact:
(888) 388-8272
TheSomerset.com