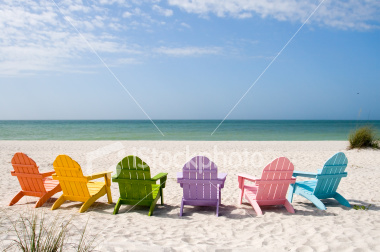 Two recent studies looking at what travelers want in a summer vacation this year revealed very different approaches when it comes to planning that all-too-important getaway.
An annual poll by Marriott Corporation's Springhill Suites reveals that most Americans today are ready to go off the beaten path and explore unexpected destinations. But  vacation is no longer just about getting away. It's about discoveries from a local, cultural and artistic perspective, the poll indicated. Some 94 percent of Americans would like to experience local art and culture while on vacation and look to local galleries, museums and theaters to provide a rich vacation experience.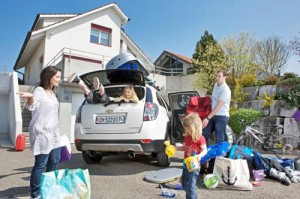 As 23 percent of working Americans do not receive any type of paid vacation in their current positions, the survey demonstrates that Americans aren't taking as much time off as they feel they need—the average American takes vacation about once every 12 months. But a new sense of economies has led to the view that getting away does not have to mean travel to big cities and tourist towns. More than half the travelers polled said they are likely to visit an off the beaten path destination in the next five years, such as Little Rock, Arkansas or Boise, Idaho.
"Trends are really changing, perhaps due to social media sharing or simply because people want more out of their limited time off," said Callette Nielsen, vice president and global brand manager for Springhill Suites. "It is refreshing to see that Americans too are making the effort to appreciate the diverse art and culture in their own backyard."
Women take vacations more frequently than men, with men taking a longer period of time between vacations than women (52 weeks vs. 43 weeks).
With the economy improving, 57 percent of Americans agree that "staycations" are a thing of the past, and nearly half also agree that a vacation isn't a vacation unless you pack up and leave town
Four in five (81 percent) vacationers set a budget. More than one-third (36 percent) of these folks spend more than they plan for, 55 percent stick to their budget, and 9 percent come in under budget.
More women than men (86 percent vs. 76 percent) set vacation budgets.
Thirty-five percent of Americans on social media say they've learned about new vacation spots from seeing posts from their friends.
The group survey also showed that travelers without kids vacation less often than those with kids. On average, travelers without children go just over one year between vacations, and those with children vacation about every eight months.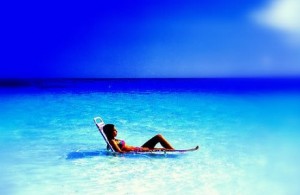 On this last point, in particular, a similar, but widely divergent survey by Destination Hotels and Resorts, the nation's fourth largest hospitality management company, also indicated that value, was the prime consideration in final planning decisions. And it also revealed vacation-minded consumers (more than half the respondents polled) are planning at least one trip without the kids.
The Destination Hotels report collected ten take-aways from their research that showed, similar to the Springhill survey, that Americans are watching their pennies and while they may travel they want to make every dollar count. That means longer booking windows, lots more research and price-beating headaches for agents, and a creative approach to the meaning of "value."
Travelers are Learning the Early Bird Gets the Worm (and Best Rate).
Bucking the post-recession boom of flash-sales and last-minute-deals, vacation planners are beginning to shop ahead again. Destination has seen the booking window among leisure travelers increase by almost a full day year-over-year; this trend is anticipated to continue for 2013, with 40 percent of survey respondents already on the hunt for their perfect summer trip.
When it Comes to Vacation, More is More
Travelers are looking to vacation often this summer. Some 76 percent plan to take as many short trips as possible, compared to only 22 percent eying a more traditional, week-or-longer summer escape.
We are No Longer Living in a Budget World
Nearly three-quarters of survey participants indicated that the most important elements in their final travel booking decision was value and beating down cost.
Social Media Isn't Just, er, Social. It's a Critical Planning Tool
Two-thirds of participants indicated that they spend time on a hotel's social channels before visiting. An overwhelming majority – 80 percent – noted they browse online reviews when researching and booking their trips.
Foodies On the Rise
It is no secret that Americans have taken 'foodie' mainstream – and that was certainly evident when participants were asked to share the most important considerations in booking their vacation. Fifteen percent ranked "locally inspired cuisine" as the most important, can't-live-without, resort amenity.
Summer Travelers Aren't Always Kidding Around.
Summer may be known as the heart of family-travel season, but more than a third of those surveyed indicated they do not travel with children, period.
The Family That Travels Together Plays Together
Those who are traveling with children made it clear: while they appreciate "kids' camps" to entertain their little ones on some vacations – they also want to spend quality time with their children. Nearly 70 percent of those respondents are seeking accommodations and destinations that offer new experiences the entire family can do together, with a focus on the outdoors.
There's A Reason They Call It 'Classic'
Folks are looking to keep it simple when it comes to summer travel, and to that end,  22 percent of participants identified a sight-seeing road trip as the most appealing type of vacation. More than 82 percent think America's National Parks are hot this year.
New Experiences Wait For No One… Else
Solo travel will continue to be a hot topic in 2013. Some 65 percent of people who plan to travel alone will be seeking out classes or interactive learning programs. More adventurous by nature, single travelers indicated a strong interest in learning a new skill (from surfing to climbing), and will be crossing items off their bucket list this summer.
Vacations Learn to Get Cutting Edge, Literally
As a majority of travelers seek to learn new skills during their vacations, culinary classes are extremely popular – 38 percent of respondents indicated they would be interested in a cooking or wine/beer tasting course while 52 percent said they were looking for lessons in active/outdoor activities.