What price security? American travelers are about to find out when they plan a trip to …say, Amsterdam – not Amman – and find they have to surrender all electronics except the smartphone before boarding a plane to the U.S.
Last week the Department of Homeland Security said, although there have been no credible threats or alerts to be concerned with, it is weighing a potential new decree by the Trump administration to ban all electronics bigger than a smartphone on flights coming into the U.S. from some cities in Europe. Unlike the previous ban, the new directives, if put into action, would affect U.S. carriers as well.
The electronics ban does not address the real potential for lithium-powered electronics to ignite in luggage stored in the hold, and cause a fire onboard that could easily bring a plane down. But, as bomb development and placement is getting more space-efficient and crafty, the move does hope to prevent an explosive device from going undetected and being brought onboard.
The recent ban on electronics including laptops and tablets on flights to the U.S. from targeted airports will impact inflight activities for many business and leisure travelers, a new survey shows. ExpertFlyer.com, an online airline information website, surveyed 1,566 subscribers to determine how severe the impact would be and what steps, if any, travelers might take to avoid these airports or how they would adjust their inflight travel habits. The survey also asked travelers if they would use laptops and tablets provided by airlines as part of a free loaner program on affected flights. While 57% of respondents said they would consider it, 42% said "absolutely not."
Of the 1,566 responses, ExpertFlyer found that 40% said they would be directly impacted by the recent ban and 40% of those said they plan to reroute their itinerary to avoid the inconvenience. The remaining 60% affected by the ban said they would not change their travel itineraries and would simply adjust their typical inflight activities accordingly.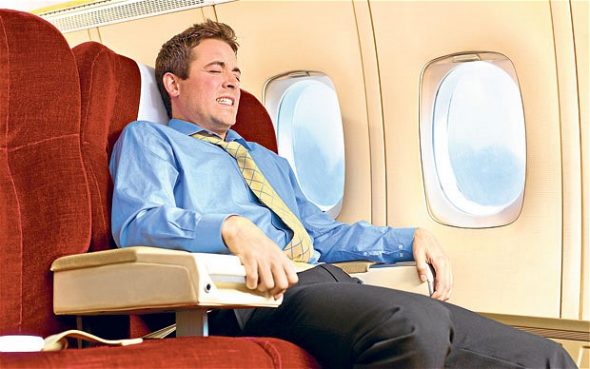 The ban targets specific airports, mostly in the Middle East, and applies only to direct flights to the U.S. Airports currently on the list include Cairo, Egypt; Dubai and Abu Dhabi, UAE; Istanbul, Turkey; Doha, Qatar; Amman, Jordan; Kuwait City; Casablanca, Morocco; and Jeddah and Riyadh, Saudi Arabia. And Now that ban has grown to include new similar rulings for flights to the U.K. affecting 14 airlines: British Airways, EasyJet, Jet2.com, Monarch, Thomas Cook, Thomson, Turkish Airlines, Pegasus Airways, Atlas-Global Airlines, Middle East Airlines, Egyptair, Royal Jordanian, Tunis Air and Saudia.. The U.S. ruling directly affects flights on Turkish Air, Saudia. Royal Jordanian, Royal Air Maroc, Qatar Airways, Kuwait Airways, Etihad Airways, Emirates and Egyptair for flights bound to the U.S.
Gary Leff, author at the popular frequent flyer blog, A View from the Wing, analyzed the results of the survey and offered some insight about what this means for international travel, as well as alternative options that travelers may consider to avoid the inconvenience.
These are major world hubs that have become very efficient places for connections; not just between the U.S. and India but even to Asia from the east coast of the U.S," he notes. "For business travelers who have sensitive information on their computers, letting it out of their sight is not an option and they are left with only two choices: leave the laptop behind or adjust their itinerary to avoid the ban."
During his interview with ExpertFlyer, Leff discussed ways travelers can use their mobile phone, which is permitted on these flights, as an alternate work machine. He also suggests traveling during business downtimes.
"Flying on Friday night through Monday morning minimizes the need to conduct business in flight. It's a good time to decompress by watching a movie, closing your eyes or if you must work, catch up on emails using your phone."
"As the survey suggests, a large percentage of respondents will be affected by this ban on electronics," explains Chris Lopinto, president and co-founder of ExpertFlyer.com. "The ban has had a dual impact on the travel industry. Fewer people are traveling from these cities and the airlines have reduced the number of scheduled flights. As with the airline industry in general, this situation is creating an ever-changing dynamic that continually needs to be monitored."
Some 66% of respondents whose travels are affected by the ban (618 respondents) said they would not change their travel itineraries but confirmed their onboard activities would be impacted. This suggests that these respondents typically conduct business using their electronics. The remaining 34% said it would not have an effect on their activities and would read, sleep, or access inflight entertainment programming.
"Long-haul flights like these typically offer entertainment centers in the headrests in all classes so if you're not planning to work during the flight, the ban should have minimal impact on your usual activities," Lopinto said.
Many airlines, such as Turkish Air and Qatar Airways, are creating laptop / tablet loaner programs for passengers during the ban, although primarily to premium cabin passengers.
As to whether such loaner programs would have broader appeal among all passengers, not just those in Business or First Class, 58% of all respondents said they would consider using a loaner device from an airline while 42% responded with a resounding "no way."
"For the traveler who wants to work in flight, it isn't a replacement at all," explains Leff. "You don't have access to your hard drive and you probably don't want to use a USB drive for fear of leaving a digital footprint behind. The device doesn't have the software or apps needed to work effectively and there are serious security issues to consider."
Those comments echoed those of respondents who would not borrow an electronic device. Sanitary considerations were also frequently voiced.
Relates stories: