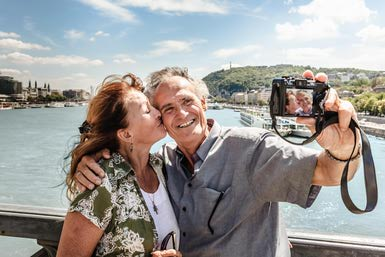 Mother's Day Adventures for Very Special Moms
You only have one mother and she won't be healthy, strong, adventurous and mobile forever. So here are some thoughts for a Mother's Day to be celebrated like no other and to be remembered for the rest of her life. Mother's Day is May 8. Forget the flowers. Give a lasting experience.
Nicaragua Escape – Retreat to a tranquil hideaway overlooking the white sands beaches of the Pacific Ocean at Aqua Wellness Resort. Mom will enjoy two days in charming Granada City where she will kayak, volcano hike, and zip-line, before heading to her exceptional beachfront retreat. She will relax, play, and decompress in a beautiful rainforest setting.  http://www.adventure-life.com/nicaragua/tours/3098/nicaragua-escape
Alaska Northern Lights – Join Gondwana EcoTours on a Northern Lights tour of Alaska. Mom will get a dose of local culture by day, and by night have the opportunity to photograph the Aurora Borealis under the massive Alaskan sky! She will zip between snow-covered trees on the back of a dog-sled, soak in the mineral-rich waters of geothermal hot springs, walk through the frozen art of an ice-sculpture museum, and sip martinis out of glasses made of ice. http://gondwanaecotours.com/tour/northern-lights-tours-alaska/
Argentina Wine + Photo Adventure – Mom will join renowned Argentine photographer, teacher, and documentary filmmaker, Ossian Lindholm, on the first-ever photography + high-altitude wine tour of Northwest Argentina. This is a magical journey that is perfect for photographers and wine lovers of all levels. Mom will be immersed in the region's geography, wildlife, cuisine, and culture. http://ciclismoclassico.com/trips/photo-tour/
Barge Cruise through France– Fine wines, delicious cuisine, and a leisurely approach to the enjoyment of each day await Mom on a barge cruise down France's picturesque waterways. From the rolling vineyards of Burgundy to the tree-lined Canal du Midi in the Languedoc region, Frontiers International Travel's selection of handpicked vessels provide a range of options suitable for anyone in search of a unique holiday with like-minded people. http://www.frontiersej.com/
Moscow, the Golden Ring and St. Petersburg – Mom will discover where Russian art, architecture and culture began. In between the urban centers of Moscow and St. Petersburg, she'll experience the Russian countryside. The oldest and loveliest churches in Russia, Sergiev Posad's wooden crafts, and Fedoskino's glowing lacquer boxes all put a shine on Russia's Golden Ring that Mom will never forget. http://www.mircorp.com/trip/russias-imperial-capitals-ancient-villages/
Cycle Villages of Provence – Take Mom on Ride & Seek's Provence cycling tour through the most beautiful villages of France as ordained by the group Les Plus Beaux Villages de France. This tour emphasizes authentic cuisine and local wines. There is a wonderful correlation between fine wine growing areas and world-class cycling. http://www.rideandseek.com/local/provence
Dude Ranch Retreat – The 25,000 acre Red Reflet Ranch in Ten Sleep, Wyoming is both working ranch and luxury resort. Mom will hike, ride horses, skeet shoot, fly fish, mountain bike, dine on gourmet food, and play cowgirl on this fun-filled getaway.  From cattle drives to branding, the true western lifestyle thrives at Red Reflet. http://www.red-reflet-ranch.net/
Diamond Circle Tour of Iceland – The land of fire and ice, active volcanoes and glaciers! Countless geysers, hot pots, and fumaroles dot the landscape. These unique features create a landscape filled with incredible waterfalls, lakes, mountains and stories of trolls and elves. On this six-day trip, Mom will travel by 4WD car from Reykjavik through the Skagafjordur Region to see the highlights of the Diamond Circle in the north, and return to Reykjavik by plane. http://bigchilladventure.com/trips/iceland-sep2016/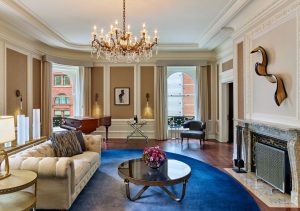 Ultimate Mother's Day Package: San Francisco
Got money? Here's the perfect place to spend it if you value your mother and want to keep her close (in the US, that is). The Palace Hotel in San Francisco has created the Ultimate Luxury Mother's Day Experience for $75,000It's a three-night extravaganze in the Palace's newly renovated eight-room Presidential Suite. The suite will be adorned with fresh flowers and lavish amenities daily. A personal Les Clef d'or Concierge will be available for every request.  The fun begins on Friday and continues through Monday morning with days that can start with a fitness workout led by a personal trainer or a relaxing breakfast in bed.  Exclusive Bentley car service is included for the entire weekend in an experience that puts a new spin on "treated like a queen." Details:
Contact:
(415) 546-5051
request rate code LUX4MOM
www.sfpalace.com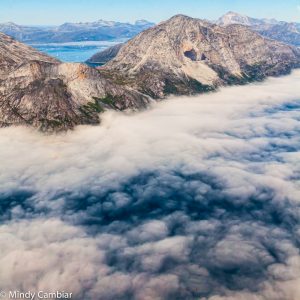 Greenland Calling
If heading to one of the most remote lands on earth is on the bucket list, Glacier Chasing in Greenland through Big Chill adventures might fill the bill. Run by a glacier specialist and photographer, the trip involves calving glaciers, exploring palatial icebergs, dogsledding, hut camping with Inuit people, wildlife viewing, a speed boat tour of the fjords surrounding Nuuk, kayaking amongst icebergs, mountain biking along primitive trails, and helicoptering to a supra glacial lake.
Dates: July 25 to August 5, 2016
Rates: starting at $9,250 per person, not including international airfare
Contact:
(307) 640-9001
http://bigchilladventure.com/trips/greenland-july-2016
Two-for-One Pool Villa Suites in Mexico
Banyan Tree Cabo Marques, a luxury resort overlooking the Pacific Ocean perched on the cliffs near Acapulco, is offering a summer deal not to be passed up – BOGO POOL VILLAS! Book any pool villa (hint: they're all pool villas) before May 31 and guests receive a second pool villa for free. Travel must take place before September 29, 2016 and stay must be for two nights: arriving Sunday-Wednesday. Banyan Tree Cabo Marques rates start at $306. (Blackout dates apply. Promotion is subject to availability.)
Contact:
Blvd. Cabo Marqués, Lote 1
Col. Punta Diamante
Acapulco, Guerrero 39907
+ 52 744 434 0100
+ 52 744 434 0101

Want to Eat Italy? Now You Can
Eating Italy is expanding its portfolio further by launching a new food tour in Florence, Tuscany. Taking visitors through the neighbourhood of Oltrano, the Florentine equivalent of Paris' left bank, the tour focuses on the Other Side of Florence for a Food Tour" that allows guests to taste what makes the city's cuisine so special. Guests meet the families who have been serving up the foodie treasures locals love for generations as they meander through numerous food and wine tastings at eight authentic stops. They will learn how to make Italian cantucci (cookies), they will sample the local salami, and experience the neighborhood's Bohemian culture. A glass of Tuscany's famous wine, Chianti, is also part of the tour as well as one of Italy's most famous desserts, the gelato.
Tours serve as delightful add-ons to bigger trips to the Tuscany, whether for cruise passengers, bicycle travelers, or day trippers.
Dates and Rates: Tours run Monday to Saturday, 10am to 2pm, €84 ($94.35) adults, €72 ($81) adolescent, €50 ($56) children.
Contact:
Eating Italy Tours
(215) 688-5571
http://www.eatingitalyfoodtours.com/florence/tours/oltrarno/