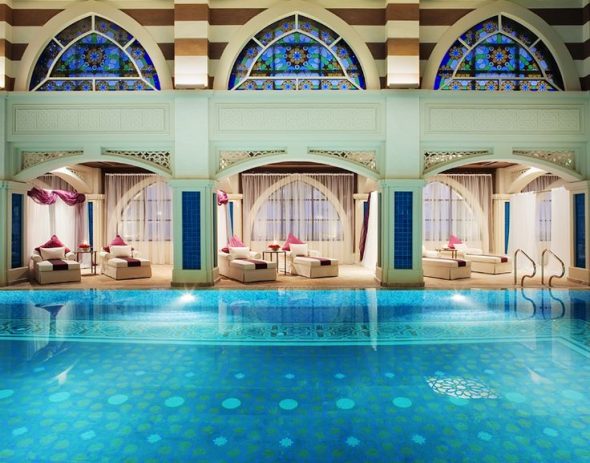 Will wellness tourism become the next big thing in travel? According to the latest figures by the Global Wellness Summit, travelers take 586 million wellness trips each year — representing15 percent of global tourism, second only to cultural tourism in revenues. And wellness travelers spend 130 percent more than the average traveler.
The analysts forecast global wellness tourism market to grow at a clip of 10.69% during the period 2016-2020. The wellness tourism market growth is augmented by the increasing awareness about anti-aging measures to preserve looks. Many men and women are undergoing facial aesthetic procedures for a youthful appearance. The US, Brazil, Mexico, China, India, France, Italy, and South Africa are some of the countries where the demand for facial aesthetics is increasing. Currently, the Americas account for more than 43% of the overall market share to dominate the global wellness tourism market.

The growth of this segment is augmented by the easy availability of activities such as fitness, spa and beauty treatments, and adventure at affordable prices. The increase in disposable income and growing awareness regarding recreational activities will further fuel the demand for domestic wellness tourism in the coming years. The countries that have the highest number of domestic wellness tourism trips are the US.
From politics to work stress, Americans need relaxation more than ever. According to Princess Cruises' seventh annual Relaxation Report, Americans are using valuable vacation time for things unrelated to vacation such as catching up on sleep and running errands. When it comes to catching more shut-eye, a majority of working Americans (72%) take at least one day off a year just to sleep, and two out of five Americans (40%) take five or more days off per year (a full work week), just to catch up on sleep according to the recent survey by Wakefield Research for Princess Cruises.
If they are not using their vacation time to sleep, many Americans are trying to get things done. In fact, 68% of Americans admit they've used a vacation day for something other than vacation including family emergencies (37%), doctor's or dentist's appointments (36%), sick days for their children or loved ones (31%), home projects (23%) and running household errands (23%) – compared to 2015, when 54% said they had done so.
Forty-three percent of Americans admit they frequently feel guilty for relaxing, holding steady from 2015. Ninety-one percent of working Americans say they look forward to sleeping while on vacation, but it appears that the stresses of everyday life are getting in the way of a good night's sleep on vacation. More than a third (35%) of working Americans, including half (50%) of Millennials, often feel more stressed when they're on vacation because they can't stop thinking about work. The lack of sleep is even getting in the way of leisure activities with nearly half of Americans, including 65% of Millennials, admitting they frequently skip events or activities on vacation because they're simply too tired.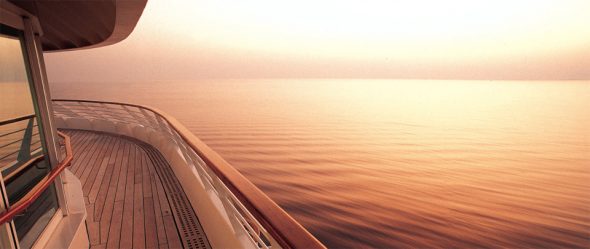 Voyages into Wellness with Seabourn
As a cruise is a great way to get away and a good place to catch up on rest, Seabourn, an ultra-luxury boutique cruise line, in partnership with The Onboard Spa by Steiner, has created a fleet-wide mindful living program offering guests a holistic spa and wellness experience that integrates physical, social, environmental and spiritual well-being. The new Spa and Wellness with Dr. Andrew Weil program will be the first-ever of its kind at sea.
The program will be led by a Wellness Guide, certified in yoga and meditation, who will inspire and educate all guests through various complimentary classes and gatherings throughout the voyage. Guests who choose to participate in this new program will have a cruise experience that is further enhanced by a holistic mind and body perspective.
"By partnering with Dr. Weil, a pioneer in integrative medicine, we will deliver an even greater degree of mind and body programs that ensure you can break away, relax and rejuvenate while you travel with us," notes Richard Meadows, president of Seabourn.
The program is scheduled to kick off with Dr. Weil sailing on Seabourn Encore's inaugural cruise in January 2017. The program will be rolled out throughout the entire Seabourn fleet in 2017, including Seabourn Ovation in spring of 2018. Dr. Weil will sail on a different Seabourn ship each year where he will deliver a 60-minute lecture for guests and will also offer smaller informal group discussions. A separate team of wellness experts will also make regular visits to spa facilities throughout the Seabourn fleet.
Central to the program is the daily yoga and the practice of meditation through a selection of complimentary sessions. Guests can experience Mindful Meditation, which will introduce positive affirmations and mantras they can reflect on throughout the day.

Onboard Seabourn Wellness seminars include:
Spontaneous Happiness & Spontaneous Healing: adapted from Dr. Andrew Weil's best-selling books.
Anti-inflammatory foods: adapted from Dr. Andrew Weil's nutritional guidance.
Healthy Aging: adapted from Dr. Andrew Weil's research in this area.
Introduction to Mindful Meditation: learn what happens to the body and mind during meditation.
Individualized one-on-one wellness sessions on select topics will also be available for a fee.
Contact:
Princess Cruises
(800) 774-6237
www.princess.com
Seabourn
(800) 929-9391
www.seabourn.com