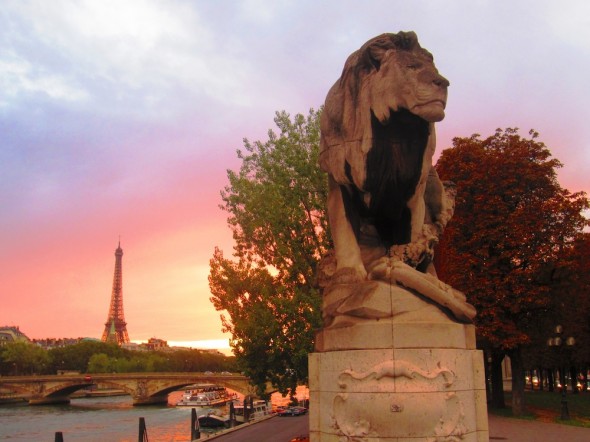 The news from French tourism marketers this week at an Atout France press luncheon in Los Angeles was all too clear: Paris is alive and well, full of love, and open for business.
"State of emergency does not mean the city has shut down. It just means there will be a few more policemen on the street and more complications at the border areas," said Atout France representative Marion Fourestier.  But countrywide, France is far from coming to a screeching halt. New hotels are opening, exhibits and museum openings are launching on schedule and the travelers are coming – possibly not as in force as they could be but few, if any travel agents are reporting active cancellations.
The facts are these: terrorism continues to rise with more than 32,000 people killed in such attacks in 2014 – the highest number on record – and mostly at the hands of two target groups: Boko Haram and ISIL. But here are some facts as well. Afghanistan, Iraq, Nigeria, Pakistan and Syria account for nearly 80% of all deaths at the hands of terrorists in 2014. And pairing deaths by acts of terrorism and deaths by homicide globally, terrorism loses by a landslide. Some 13 times as many people died as a result of homicide than as a result of terror attacks last year. The numbers for 2015 will no doubt be daunting and move the needle on at statistic that has seen a steady rise each year since 1989. However, attacks in focus remain concentrated in countries with a variety of factors leading to unstable governments and splintering populations movements while in the west, the majority of deaths (only 0.5% of deaths from terrorism have occurred in the West since 2000 – excluding September 11 and with that event, the percentage rises to 2.6) occur as acts by a lone wolf or pack. That means that it is political extremism, not Islamic fundamentalism, that makes up the main driver of terrorism in Western countries.
As for Paris, the news could not have been worse or more shattering for the City of Lights that is easily the number one tourism destination in the world. France received some 84 million foreign visitors last year, and travel and tourism industry accounts for nearly 9 percent of the country's economy.
And while the short term shocks to the country's tourism industry have been predicted and experienced, the country is already rebounding and expected to join the ranks of fellow European giants, such as Madrid, bombed in 2004, and London, hit in 2005, in miraculous bounce-backs.
Generally, it takes tourism 13 months to recover from a terrorist attack, according to a study from the World Travel and Tourism Council. However, as the tourism council looked at the numbers that came in from Madrid, it found the Spanish capital recovered in just weeks to the visitor numbers it was seeing before the bombing. As for London, the bombings actually had no marked impact on tourism arrivals at all in the U.K.
Perhaps the best defense is the offense – to travel in the face of fear and not let terrorism win.
New attractions and openings to bring visitors back to France:
ILE-DE-FRANCE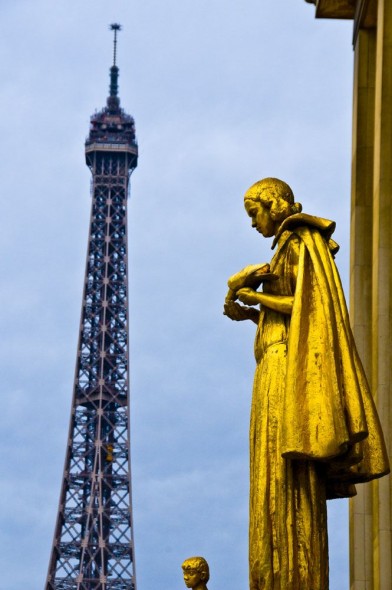 Rodin Museum (Musée Rodin)
Paris (Ile-de-France)
Reopened: November 12, 2015
After a complete restoration over the past three years, the magnificent Hôtel Biron, home of the Rodin Museum in Paris since 1919, will reopen its doors to the public on 12 November 2015, the 175th birthday of the famous French sculptor. The renovation has allowed the museum to completely rethink its exhibition space, and to show the work of Rodin and some of his contemporaries – including his pupil and lover Camille Claudel – in a new light.
La Cité du Vin à Bordeaux
Bordeaux (Aquitaine)
Opening: June 2nd, 2016

The Wine Museum & Cultural Center now called La Cité du Vin, the first large cultural center based on the theme of wine in Bordeaux, will open its doors in 2016. Halfway between a museum and a theme park, La Cité will offer visitors immersive and multi-sensory technologies to explore a huge permanent exhibit about great wine cultures throughout the ages. Its opening will coincide with the lively Bordeaux Wine Festival scheduled for June 23 to 26, 2016.
BURGUNDY
International Gastronomy Exhibition Center
Dijon
Opening: 2018

As one of a foursome of cities hosting Gastronomy Exhibition Centers, Dijon will be the reference on the culture of the vine and wine. Located on the site of an 18th-century former general hospital, the International Gastronomy Exhibition Centre in Dijon will notably include a wine sommelier school, a wine exhibition area and food and an eco-friendly neighborhood.
The Museum at Baccarat
Baccarat (Lorraine)
Opened: October, 2015
Baccarat inaugurated its newly restored museum in the "Château", located in the heart of the production site. In addition to seducing world's leaders and crowned heads, Baccarat's designs immortalize both the elegance and the excellence of its expertise. The story of a glittering destiny and an incomparable heritage is told in the new Baccarat museum, a treasure of light that holds over two centuries of passion and perfection.
Musée Dom Robert
Sorèze (Midi-Pyrénées)
Opened: Spring 2015
The Modern Aubusson Tapestry Museum is located at the Sorèze Abbey School, which dates from the 18th century. It is one hour from Toulouse, a Great Tourist Site in Midi-Pyrénées. Having opened in spring 2015, this museum shows works of the artist Dom Robert (1907-1997), a Benedictine monk living in the Abbaye d'En Calcat. He is celebrated for having helped revive the Aubusson Tapestry Manufacture.
PICARDIE
Franco-American Museum of Blérancourt
Blérancourt
Reopening: fall 2016
The Franco-American Museum of Blérancourt, will reopen in the fall of 2016 after an ambitious expansion that includes a new wing and reorganization to showcase its comprehensive collection of art and documents dedicated to the Franco-American relationship. The museum was founded by Anne Morgan, the remarkable daughter of U.S. industrialist, philanthropist and art collector J.P. Morgan. She transformed the Château de Blérancourt, her WWI and post-war headquarters in Picardy, into the Franco-American Museum. After she donated it in 1931 to the French Government, it was declared a national museum.
Related stories: