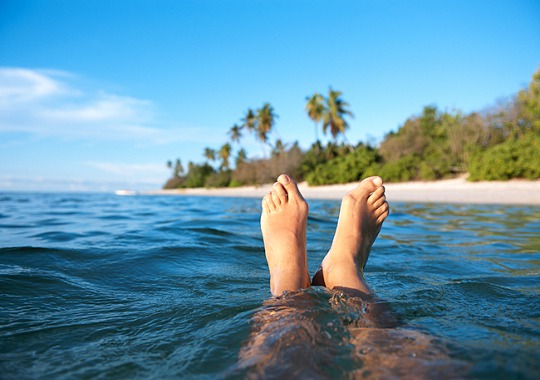 Americans would rather take smaller vacations over the course of a year than one big trip. That's the latest word from Hotwire, the online discount travel agency that put the question to the test recently in its annual American Travel Behavior Survey.
The study was executed through Harris Interactive in October and surveyed more than 2,000 U.S. adults. The survey also showed Americans believe they can only afford a few of those trips. Thus, an average of 2.4 two- to five-day leisure vacations (for two people) per year seemed to approach the right number and pacing.
"Every season, we analyze top deal destinations globally, but this time around, we're giving travelers what they told us they need—nearby locales that are ideal for a quick, affordable getaway," said Clem Bason, president of the Hotwire Group. "Results of the study show that many Americans are continuing their trend of price sensitivity this year which is resulting in a focus on shorter trips, which tend to be more affordable and easier to take. Still, no matter long or short, travelers are also keen on getting a good deal because the more savings they score, the more trips they can afford to take. Luckily, this winter there are great experiences and great savings to a variety of destinations that are an easy drive or flight away for all of us."
From beach locales to snowy retreats, Hotwire rolled out five destination trip suggestions for a great short trip experiences this season:
Nashville – a city with surprisingly diverse activities and deep savings
Why Now: Music junkies, food fanatics and fashionistas are in luck—Nashville has something for pretty much everyone. Over the summer the city gained in popularity during its peak season and as a result prices spiked. But once fall hit, rates began to take a dip. Now in winter the deals are getting even better for travelers who are interested in an eclectic getaway to the "Music City." Those looking to absorb the diverse culture can get a direct flight from most Midwest and East Coast airports to experience a variety of entertainment and art attractions, from music venues and stage shows, to galleries and museums. And though Nashville is more well known for its music, the city has seen a huge influx of up-and-coming chefs and designers opening new restaurants and shops that offer the kind of high-end experience you'll find in bigger cities, but at a fraction of the price. Plus, Nashville's winter days can range from chilly to pretty mild, meaning you can likely enjoy comfortable temperatures this time of year.
Value: Nashville tends to be relatively quiet from January through March which results in lower prices overall. This winter, hotel prices are even lower, down four percent over last winter. Travelers can book a 3-night getaway including roundtrip airfare for as low as $367 per person, which is a savings of nearly 44 percent over peak season.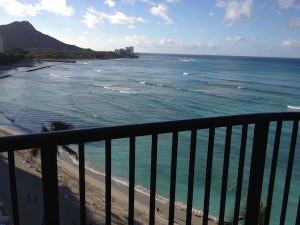 Hawaii – peak season weather, off-season prices
Why Now: Mid-January is technically the beginning of Hawaii's low season, which lasts through the rest of the winter. However, while low season means falling temperatures in most cities, Hawaii's tropic location creates a fairly consistent climate all year-round. If you're on the West Coast you can get to the most secluded islands on Earth in just a few hours. But no matter where you're flying from, a good deal can be found as flight prices are remaining low due to increased air routes being added to Hawaii over the past year. Once travelers touch down, they can take part in a variety of outdoor activities like hiking, snorkeling, surfing, fishing and of course sunbathing on pretty much any given day. During the winter, visitors can also go on humpback whale watching adventures, or become absorbed in the Hawaiian culture by listening to live music at a variety of hotels and venues. And with other microclimates and experiences just a short and affordable island-hopper flight away, there's really no limit to having the ultimate surf and sand adventure.
Value: Travelers looking for a winter beach getaway can book a 3-night Kauai getaway including roundtrip airfare for as low as $696 per person, which is a savings of 26 percent over peak-season.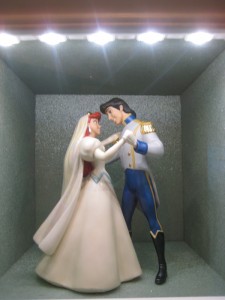 Anaheim – SoCal weather, highflying rides and attractions, low prices
Why Now: This popular theme park city saw low prices throughout last year and prices will only get lower as it heads into its off-season, which lasts from January through March. John Wayne Airport is a short, direct flight from many North- and Midwest cities, after which visitors can spend a day (or two) at the famous Disneyland and California Adventure theme parks at a fraction of the cost of a summer trip. On top of the winter savings benefit, travelers can also enjoy their theme park excursions without the massive crowds and long lines that characterize the peak summer months. Additionally, the entire county of Orange has lots to do during the winter, from surfing in Laguna Beach to visiting the marina in Newport Harbor. And given its SoCal location, visitors are likely to experience 70-degree "winter" weather—not too bad considering many other destinations are bundling up and preparing for snow. Those looking for additional family-friendly destinations near Anaheim are also in luck because it's only an hour-and-a-half drive to reach San Diego, which is the famous home of Lego Land and Sea World.
Value: Those interested in a SoCal winter vacation can score a 3-night getaway including roundtrip airfare for as low as $457 per person, but during the summer months (its peak time) this package in the same area is nearly 20 percent more.
Toronto – plenty of winter fun, plenty of off-season deals
Why Now: For a true winter getaway, head to Toronto on an easy, direct flight from most major U.S. airports. Canada's most populous city is also a fantastic cultural getaway; the locals represent almost all of the world's cultural groups and over 100 languages are spoken here. Already in its off-season, Toronto is an even bigger bargain lately as Canadians have been traveling to U.S. border cities like Seattle or Buffalo to get access to lower priced flights, and now Canadian airlines are dropping rates to and from Toronto itself to compete with that business. So if you enjoy a true winter experience (Toronto's winter temperature hovers around 30 degrees), bundle up and score fantastic savings in this snowy metropolis. After making snow angels, winter visitors can also go ice-skating at the Harbourfront Centre or take a stroll through Yorkville, a popular destination all year for shopping, art and fine dining. Also not to be missed is Toronto's Theater District, which attracts some of world's most popular shows and theater festivals. With its dozens of theaters and robust theatrical community, Toronto joins the likes of New York's Broadway and London's West End as a theater powerhouse.
Value: Canada is continuing its deal streak with great prices this winter. Folks who don't mind the cold can score a 3-night getaway including roundtrip airfare for as low as $443 per person during this season, a 36 percent savings from summer prices.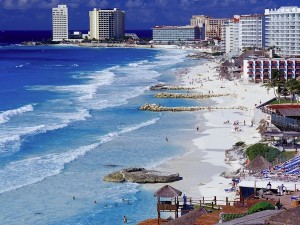 Cancun – a winter hot spot for sun and savings
Why Now: Folks looking to get a pre-spring break tan are in luck—Cancun is just a couple hours away from the U.S. border and is currently offering lots of great deals to get sunbathers out of colder destinations and onto its beaches. Winter may be Mexico's peak season, but the early months are a prime time to visit as hurricane season has just ended and the pre-spring break rush hasn't yet begun. This means not only great weather and more privacy, but also low prices along the beautiful Gulf Coast. Additionally, Cancun is a very short ride away from other stunning Riviera Maya locales like Playa del Carmen, Puerto Aventuras and Tulum—each offering a unique experience sure to please all types of vacationers. For example, the more adventurous travelers can take in the scenery on some of the longest zip lines in Latin America, go snorkeling, or head slightly south to Rio Secreto, a 7.5 mile-long underground river where you can spelunk the magnificent caves.
Value: During the early winter months, you can expect to receive nearly 40 percent savings versus the spring break time period in March. Folks can score a 3-night getaway including roundtrip airfare for as low as $749 per person.