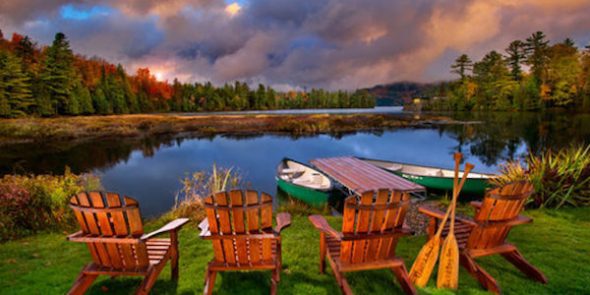 If you want to keep up with the Joneses, you might want to head where they are heading this fall for their Autumn getaways. It just so happens that the upscale travel network, Virtuoso, has taken the guess work out of answering this quest by examining some $35 billion in booking transactions to come up with the definitive list of destinations. Not surprisingly, luxury travelers are remaining true to European favorites, while turning their attention to warmer climes as the weather shifts at home. They also are seeking out more exotic locales worldwide, including a boom for African countries.
 Top 10 Fall Vacation Destinations:
The most popular fall and holiday travel destinations based on future bookings.
Italy
France
United Kingdom
South Africa
Spain
Mexico
China
Australia
New Zealand
Israel
Europe's unrivaled popularity for summer travel continues into the fall. Travelers are enjoying lower average daily rates (ADRs) at hotels in major European cities as summer ends. In particular, Paris is down two percent ($1,087), Rome is six percent lower ($949), London is down seven percent ($704) and Barcelona comes in 15 percent lower than summer rates ($596).
London and Barcelona in particular represent great value to travelers this fall and holiday season, as they are respectively 21 and 43 percent below the average ADR for popular properties in Europe, which is $853. Also noteworthy:
Mexico's appeal as a warm-weather getaway for Americans and Canadians holds fast despite Zika cautions. Australia and New Zealand are always favored destinations once the Northern Hemisphere cools. In spite of continued Middle East unrest, Israel's popularity is undiminished. It is a sought-out destination not only for its religious significance, but also for its history, food, culture and adventure experiences.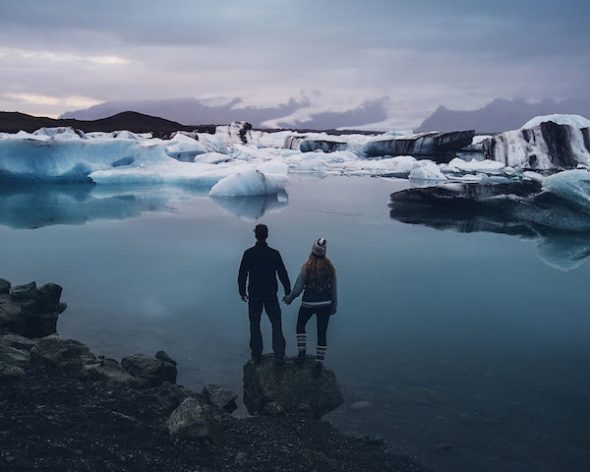 Destinations Seeing the Most Growth
The countries that have seen the largest percentage of growth in year-over-year bookings.
Kenya (+59%)
Iceland (+56%)
Saint Martin (+39%)
China (+35%)
Ecuador (+34%)
Japan (+32%)
South Africa (+28%)
Tanzania (+27%)
Croatia (+25%)
Jamaica (+23%)
Africa continues to surge in popularity, a continuation of the trend Virtuoso noted for summer travel. With sales up 28 percent year over year, Africa is the only continent to post such an increase. Kenya, Tanzania and South Africa, all strong safari destinations, will benefit from a projected 17 percent increase. Safaris are particularly appealing for multigenerational family trips with plenty to see and enjoy for travelers of all ages.
Meanwhile, Iceland has been a growing favorite in recent years, and its prominent showing on the Hot 10 proves that its popularity is extending into the fall.
China has been trending upwards with luxury travelers over the past few years. While travel there is steady year round, the last quarter of the year is the most popular time for visitors, aided by ADRs that are five percent below average.
Select Caribbean and South American destinations continue to see growth, with Saint Martin, Ecuador and Jamaica experiencing double-digit increases over last year.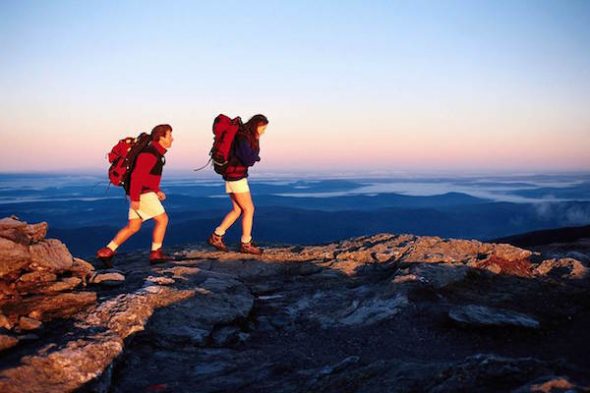 Demand for Adventure Travel Soaring
While the change of seasons is sparking travel plans to Europe and beyond, another new survey by Virtuoso is putting focus on a rising trend in the travel industry: the active vacationer.
The travel network has tracked the hottest destinations, activities and trends in the rapidly expanding world of adventure travel. A new study shows the some 95 percent of Virtuoso travel specialists are seeing active, adventure and specialty travel sales rise, especially within the past 12 months.
The top adventure destinations gaining in popularity are:
Iceland
Galapagos/Ecuador
Costa Rica and Chile/Patagonia (tie)
New Zealand
Peru
Cuba
Antarctica
Arctic/North Pole
South Africa
Australia
Adventure travelers are broadening their horizons beyond well-known European cities to seek new frontiers off the beaten path. Latin America is especially popular, as active travelers can experience their desired combination of nature and culture there. Remote, unspoiled destinations, such as Antarctica and the Arctic, are also sought after by upscale adventurers.
The top activities preferred by active and specialty travelers are:
Hiking/trekking
Biking
Kayaking
Small-ship expedition cruising
Food and wine
Safaris/wildlife viewing
Walking
Photography
Scuba diving
Arts and culture
Travelers are craving authentic experiences, choosing to immerse themselves in destinations to learn, not merely sightsee. Today's health-conscious travelers want to maintain their lifestyle away from home. As well, a trip where they can indulge personal passions, whether athletic, artistic or gourmet, is a priority.
The survey also revealed that all ages enjoy experiential travel:
The largest number – 41 percent – of adventure travelers are between 50 and 65
24 percent are between 35 and 50
21 percent are 65 and over
14 percent are under 35
Couples, including honeymooners, are the most common type of adventure traveler. They are followed by immediate families, friends traveling together, solo travelers and multigenerational family members.
Several factors are driving adventure travel's popularity, as cited by respondents: communing with nature, checking experiences off a bucket list, spending quality time together on family and multigenerational trips, and the ability of today's older travelers to be more active due to improved longevity and health.
Top Tips for Adventure Travel
Challenge yourself by stepping out of your comfort zone and being open to new activities.
Familiarize yourself with the culture of the destination by meeting interesting locals.
Look at the world in a new way: gain a fresh perspective and possibly even change an opinion.
Travel now, because some of these destinations are changing fast and may not be in this state in just a few years.
Don't try to do too much. Keep travel distances manageable and build in rest days and free time.