What Money CAN Buy: $300k Baccarat Hotel Package
Baccarat Hotel New York is offering The Heritage Experience, a 12 Day, $300,000 journey that spans the United States, Europe and Asia, immersing guests in the opulence of Baccarat, where every detail is a designer showcase.
Guests will begin their voyage of discovery and everything Baccarat in New York. The second day will begin with a visit to the first and only Spa de La Mer in the world. Then guests will travel by private plane from New York to Paris and will be chauffeured to Maison Baccarat before embarking on a private tour of the Maison and Musée Baccarat, the Louvre. Then they head by helicopter to Lorraine, where Baccarat originated. They will lunch at the Chateau Baccarat and finish the day with a tour over the French countryside back to Paris. From there it's a private flight from to Istanbul to visit the palaces of Berlebey and Dolmabahce. The palaces are filled with Baccarat crystal, and most notably with chandeliers made bespoke in the colors loved by the sultans of the Ottoman Empire.
The journey continues with a private flight to Moscow to discover the very special relationship between Baccarat and the Russian royal families. Guests will tour Maison Baccarat Moscow. Appropriately located in the building that formerly housed the Czar pharmacy, the Maison is resplendent in Baccarat decorative objects perfectly complementing the splendor of the building. Lunch will be served in the Cristal Room with a bespoke menu created by French chef Michel Lentz.
From Moscow guests will fly to Japan on a private plane and discover the strong links between Japan and Baccarat. The last leg of the voyage will bring guests to Baccarat's newest Maison in Seoul, South Korea. The day will begin with a private flight to Seoul, and upon arrival, guests will have an opportunity to explore Seoul at leisure. The final full day begins with a VIP tour of Baccarat's Maison in Seoul and ends with Afternoon Tea in the Maison's exquisite café. Guests will return to New York City on a private flight, having lived a truly unique experience with the legendary luxury brand.
Dates: Customized, requires 30 days notice
Contact:
(646) 595-1493
BaccaratHotels.com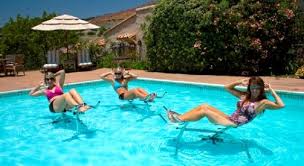 Cal-a-Vie Launches New Race Season Getaway
Cal-a-Vie Health Spa in San Diego is offering a new "Wager on Wellness" getaway as a promotion with the Del Mar Thoroughbred Club. As San Diego racing season approaches, fans may find themselves jockeying to fit into their dapper Del Mar duds or in need of a getaway to wind down from racing festivities. The Wager on Wellness offer at Cal-a-Vie Health Spa allows visitors to enhance their race season experience with a health-minded getaway.
The Wager on Wellness luxury spa getaway at Cal-a-Vie Health Spa includes:
Three, four, or seven-night stay in luxury accommodations
Anti-aging beauty treatments including a breakthrough Cellular Code Facial
Pampering spa treatments to restore, reenergize and revitalize
Unlimited fitness classes fully customized to individual wellness goals
Relaxing meditation, yoga and mindfulness workshops
Gourmet healthy cuisine fresh from the spa's organic garden
Rates: from $4,150 for a three-night stay. Guests who book by June 30, 2016 will receive a complimentary couture wellness assessment (valued at $150).
Dates: Available July 15, 2016 – September 5, 2016.
Guests who book by June 30, 2016 will receive a complimentary couture wellness assessment (valued at $150). Utilizing the most innovative technology available, the assessment will measure body composition, mass, blood and other factors to create a blueprint for a custom wellness getaway fully tailored to meet guest's specific goals.
Contact:
(760) 945-2055
www.cal-a-vie.com/reservations

Hot Nights, Cool Savings at Casa Kimberly
Pack light, live large at Casa Kimberly In the heart of Puerto Vallarta.
Casa Kimberly's "Hot Nights Cool Savings" special invites guests to book two nights and enjoy the third free.  Additionally, each day brings the special delivery of deluxe continental breakfast in the morning and complimentary cocktails and tapas in the afternoon – to be enjoyed poolside or on each suite's private terrace.
Once the love nest of Elizabeth Taylor and Richard Burton, the newly opened Casa Kimberly is nestled into the hillside of Puerto Vallarta. Taylor and Burton discovered the then small fishing village while filming Night of the Iguana as directed by John Houston. Burton was starring in the steamy saga but Taylor was his real life siren who came to keep a watchful eye on her lover (though they were both married to others at the time.) As they fell in love with each other, they fell in love with Puerto Vallarta. In 1962 Burton gifted his new bride Taylor with the house. Taylor kept the house throughout their three marriages and beyond.
Each suite is uniquely designed and appointed with fine art and antiques, some with four poster beds, claw foot tubs, private terrace Jacuzzis and breathtaking views. While fully renovated and expanded, certain elements of Casa Kimberly's celebrated past remain intact, such as Elizabeth Taylor's bedroom, and her pink marble, heart-shaped bathtub, which still occupy their original space and boast dazzling views of the Banderas Bay.
Dates: Through September 15, 2016
Rates: $290 per night
Contact:
(877) 218-3248
www.casakimberly.com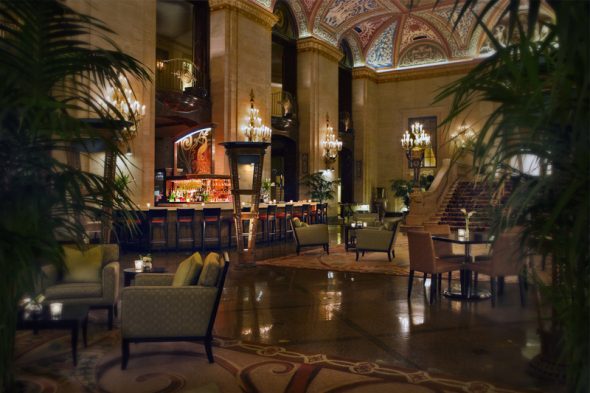 Palmer House Offers Route 66 Kicks Package
With summer just around the corner and gas prices at their lowest levels in years, Chicago's hip and historic Palmer House, introduces its new 'Get Your Kicks on Route 66' road trip offerings for guests and families on the go.
Located in the heart of Downtown Chicago, the Palmer House, now a Hilton Hotel, has historic roots and storied past create the ultimate kick-off to this iconic road trip. As the nation's longest continually operating hotel, the Palmer House is home to many historical firsts including the first fireproof hotel, the first to employ the vertical steam powered railroad (elevator), utilize Edison's light bulb and debut the brownie, an American culinary contribution which was created in the pastry kitchen for the very first World's Fair and is still served to guests today.
Deluxe accommodations
Selfie Stick for a family/group photo at the start of Route 66
All-American lunch for two, which includes an old-fashion cheeseburger and throwback soda courtesy of the Palmer House
Free Parking
Rates: Starting at $255/night
Dates: June 1 through September 5, 2016
Contact:
(312) 726-7500
www.palmerhousehiltonhotel.com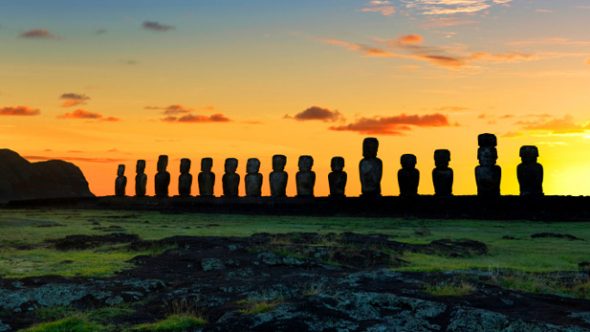 When Easter Island Calls ….
On The Go Tours has launched an inspiring new private tour to UNESCO World Heritage site, Easter Island.
The Easter Island Explorer itinerary allows explorers to experience the culture and history of one of the world's most remote islands in the middle of the Pacific. Starting and finishing in Hanga Roa, the tour takes in all four corners of the island, from Anakena in the north and Ahu Tongariki in the east to Ahu Akahanga in the south and Orongo in the west.
Rates: $1,449 per person: The price includes four nights in 3-star accommodation, daily breakfast, one lunch, three full day excursions including visits to the Ana Te Pahu caves, Rano Kau volcano and the Moai statues at Ahu Tongarik; arrival and departure transfers, and all relevant transfers and accommodation for sightseeing in shared vehicles.
Dates: Valid for travel in 2016.
Contact:
+44 (020) 7371 1113
www.onthegotours.com