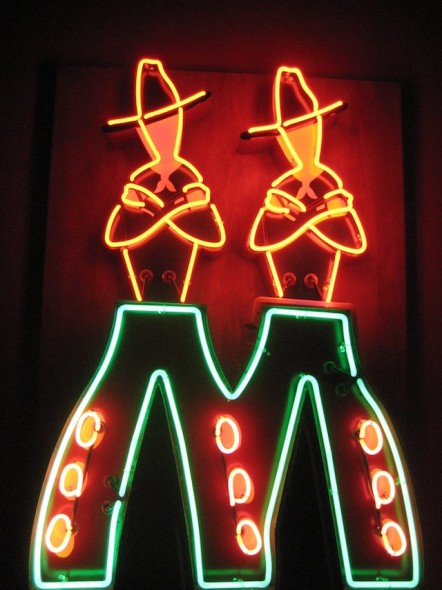 What happens when Cowboys get the blues? Curious travelers can find out at the 30th annual National Cowboy Poetry Gathering in Elko this year happening January 27 – February 1, 2014. It's literally the Sundance of ranch speak as cowpokes, range mamas, buckaroos and aficionados of veterinary science come down from their saddles to wax poetic about life on the chaparral.
Cowboy Poetry Comes to Life
Famous stage hounds include Baxter Black, Texas rancher and large animal vet turned tale spinner whose essays on National Public Radio have regaled cityfolk for a decade. Also, Temple Grandin ponies up for the keynote this year to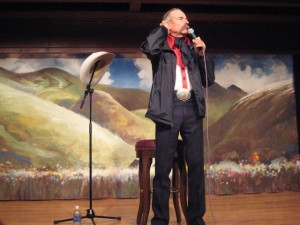 speak candidly about the inner workings and feelings of farm animals. Grandin, a doctor of animal science and professor at Colorado State University, became famous for her ground-breaking insights when, as a young adult, she was able to crack through the constrictions of severe autism to provide brilliant perspectives that, once proven, changed ranch systems and animal husbandry practices around the world. An HBO television biopic about Grandin's life starring Claire Danes was released in 2010.
And this year's roster also brings a riot of notable ranchlife bards and musucians, including Mike Beck, Marley's Ghost, and the Trail's End Ranch Radio Show.
It all happens in sleepy, unpretentious Elko, Nevada, which springs to life for a week as festivals, shows, gatherings, workshops and anything cowboy lands a spot on the schedule and becomes a celebrated event. Basque restaurants turn on the heat with prodigious family-style meals and the saloons keep the space between performances and workshops buzzing. Enjoy the dining, galleries and libation comforts of the Western Folklife Center in the center of town and the center of action.
Working guest ranches around town, such as the 71 Ranch in the shadows of the Ruby Mountains, are ready host as are the town's many hotels and casinos. And there is certainly a plethora of Super 8's, Econolodges and even a Red Lion to take up the slack. The Cottonwood Guest Ranch in Wells, around 50 miles from Elko, is an upscale "dude" ranch to consider for those who want to see nothing but range and mountains.
At dead center of Elko's cowboy culture is the Western Folklife Center, launched in 1985 by a small group of folklorists and poets. It's a gathering place in full period ambiance with a bar and a museum and a small hall attached for many of the week's events.
While poetry, music and pageantry run high during these days, a line-up of unusual workshops may rival the performer list in popularity. Where else can you take classes in Dutch oven cooking, rawhide braiding, cinch making, and two-stepping? Dance halls fill with cowboy socials and the chuck wagons make their rounds for barbeque and vittles. For those travelers who may want a cultural departure from art museums, wine auctions and symphonic fundraisers, a folklife free for all in rural Nevada with a royal cadre of ranch-hand poets may prove to be the perfect post-Christmas getaway.
Tickets for the Cowboy Poetry Festival
"Ticketed" programs and workshops are sold separately from the majority of performances that take place during the four busiest days: Wednesday, January 29 through Saturday, February 1. A three-day Deluxe Pass provides admission to all "non-ticketed" sessions Thursday (the main launch) through Saturday. Single Day Passes are available for Wednesday, Thursday, Friday and Saturday. The Deluxe Pass costs $75 and includes the Program Book. Single Day passes run $25. Children under 12 are admitted free to all "non-ticketed" daytime events. Workshops, talks, dances and dinner can be reserved for varying rates. Click here for the packed brochure of prices and events at the 2014 Cowboy Poetry Festival.
Visiting Elko, NV
Historic, colorful Elko sits squarely in the middle of Northern Nevada, along Interstate 80, 230 miles from Salt Lake City, 295 miles from Reno, and 255 miles from Boise. The town is serviced by SkyWest Airlines (a Delta Connection) from Salt Lake City, Amtrak (from Seattle), and Greyhound Bus Lines. Find rental car service in Elko through Enterprise (775-738-2899 or 800-593-0505), Hertz (775-738-3147), and Avis (775-738-4426). Most visitors fly into Salt Lake City and rent a car.
Die-hard cowboy poetry fans be warned: Elko is cold in January with nighttime temperatures running about 20 degrees. Boots and hat: Strongly recommended.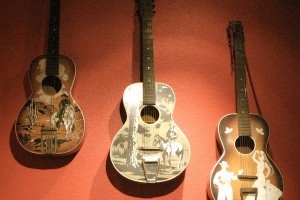 Contact:
Western Folklife Center
888-850-5885; 775-738-7508
www.westernfolklife.org
Elko Convention and Visitors Authority
800-248-3556; 775-738-4091,
www.elkocva.com
Elko Chamber of Commerce
775-738-7135.
www.elkonevada.com