The hotel amenity bar has been kicked up a notch. Think, mermaid-led snorkeling tours, complimentary BMWs, and in-room record players and vinyl records. Here's nine amenities shaking up the hotel scene.
Sleep in Silk Pajamas
Suite guests at Claridge's can cozy up in silk, striped pajamas from Olivia von Halle, who was inspired by the iconic, black-and-white checked floor in the hotel lobby. The London hotel has launched an Art Deco Package that also includes a Charlotte Tilbury makeup kit specially curated for the property by the celebrity makeup artist, a set of F. Scott Fitzgerald's classic books, and a Leica Instamatic camera in Claridge's signature eau de nil green hue.
Swim with a Mermaid
At Cheval Blanc St-Barth Isle de France, families can spend the day on a snorkeling excursion, and may be surprised by the hotel's enchanting mermaid, Amarylis. To remember this magical experience, Cheval Blanc's photographer will capture the moment with Amarylis for guests to keep.
Enjoy Tunes on a Vinyl Record Player
In celebration of The Pink Floyd Exhibition: Their Mortal Remains at the Victoria & Albert Museum, The Berkeley in Knightsbridge has created an exclusive experience. Guests staying at the hotel will receive exclusive tickets to the retrospective at the V&A, the official exhibition book, and a record player in the room with a selection of the band's vinyl records including Dark Side of the Moon, The Wall, and The Division Bell.
Relax in Guest Only Spaces
The Lowell Hotel in Manhattan has the hottest new spot – the Club Room. This chic lounge feels like a swanky New Yorker's living room and is reserved only for guests until 5pm (when it opens to the public). Throughout the afternoon, it acts as a private salon and meeting place for guests.
Explore Town by Twizy
Hamilton Princess & Beach Club is the first property in Bermuda to offer two-seat Renault Twizy vehicles to guests. The electric cars were designed by Renault's Formula One racing team and can travel up to 50 miles on a single charge. Visitors, who are not permitted to rent cars on island, will now have a new option for exploring Bermuda on their own.
Borrow Speakers for the Beach
Nantucket Island Resorts is collaborating Bowers & Wilkins to offer guests complimentary headphones and speakers for borrow. The hotel collection is also continuing a nine-year partnership with BMW to extend vehicles to those who book The Wauwinet, White Elephant, and White Elephant Village's top three-bedroom suites.
Exercise in your hotel room
For travelers who want to stretch it out after a morning's game drive at andBeyond Bateleur Camp, a 'gym-in-a-basket' awaits in guest suites, fully-equipped for an in-room workout. The camp, which is set to reopen after a complete refurbishment in 2018, overlooks Kenya's Maasai Mara, allowing for a workout with a view of the sweeping plains and passing game. Guests at La Réserve Paris Hotel and Spa can also exercise in the comfort of their own room thanks to free weights and Pilates bands in the closets. Health and wellness is a key component of La Reserve brand. The Paris property is home to a guests-only spa with a 50-foot indoor pool.
Take home Personalized Cologne
Majestic Hotel & Spa's Royal Penthouse Suite – the largest suite in Barcelona – is home to a Bar Au Parfum stocked with five 200 ml bottles of Atelier Cologne, available for use throughout the stay. Guests can take home a complimentary leather case, engraved with their name and filled with 30ml sized bottles of each of the colognes.
See Sloths in their Natural Habitat
Nayara Springs just unveiled its Sloth Sanctuary, offering adorable on-demand wildlife viewing. Their famously sedentary nature ensure that guests snag a peek at these furry locals. The resort now has 12 sloths in residence after planting 300 Cecropia trees, the animals' main food source.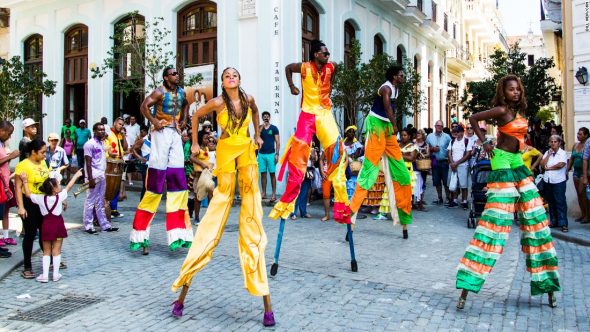 Unexpectedly Great Mini Getaways
As the ever-competitive hospitality market continues to heat up, hotels are looking for new ways to attract travelers and expanding on the way they do business—even with other hotels.
Hotels are now elevating guest experiences by creating mini-getaways or "vacations within a vacation," by partnering with other hotels and destinations, in order to offer travelers a two-in-one deal and maximize their cultural and immersive experience.
When not enjoying the wonderful in-room and onsite amenities at their hotel, guests can go further afield and take in some local adventure at these properties that offer some imaginative mini-getaway opportunities.
Two-night, NYC to country-side escape in Bedford, NY 
Hotel residence collection AKA partnered with Richard Gere's Bedford Post Inn to give their guests a two-night, city-to-country getaway. In this offering, guests will receive VIP seating at its restaurant The Barn, guaranteed space at the on-site yoga classes and more. See more here: http://www.stayaka.com/bedfordpost/default.asp
Two Cultures in One: Island Hopping from Anguilla to St. Barths
Zemi Beach House, Anguilla's luxury boutique hotel on world-class Shoal Bay Beach, has partnered with Hotel Christopher St Barths to give guests a multi-island experience. Travelers can stay at these two Preferred hotels in one vacation, for a minimum of three nights per property, and experience the diverse cultures of the British and French Caribbean islands. Guests receive complimentary breakfast daily during their stay.
Travel to the "Mysterious" Island of Cuba from Key West
Sunset Key Cottages, a boutique luxury hotel just off mainland U.S.'s southernmost point, is taking advantage of its location ninety miles from Cuba by offering private tours of Havana's best attractions on daylong hops over to the island. Sunset Key and its affiliates handle all the logistics for you, including visas, ground transfers, and tour/restaurant reservations.
Venture all over Florida via seaplane
As the only hotel in Key West to offer seaplane service directly to and from the resort's beach (the largest private beach in town), Casa Marina allows guests the freedom to jet off to different Florida locales for the day. For example, guests can arrange a high-end shopping trip in South Beach via seaplane, and return to the resort in time for happy hour.