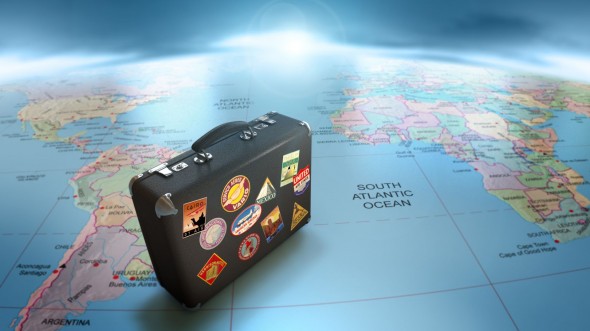 American Express Travel is taking the pulse of travelers and coming up with some insightful trends in travel. A new survey, released this week at a yearly conference held this month in Orlando, FLA spots three new prime movements in travel, according to consumers, that were not necessarily so significant in the past: the demand for guidance, the demand for experiences, and the need to work with agents in spite of diligent research.
Travelers Want More
The leading guidance offered to customers is the 'whole package'
74% of travel counselors say their customers are asking them to shape the entire trip, followed by 60% who help in finding the best destination and experience that is right for their customers, while 53% guide their customers who've done their research but need help in uncovering deals.
Virtually all (96%) travel counselors said they've had more (56%) or the same amount (40%) of repeat customers this year compared to last year.
Travel counselors noted they book an average of five trips for their repeat customers – 37% between three to eight trips and 33% more than eight trips.
Traveler Buying Behaviors
Travel counselors describe the most typical customer attitude toward travel – more than two in five (44%) say cost/savings is a key consideration, but a similar percentage (40%) say eagerness to take trips and spend on memorable experiences is also typical for their customers.
In terms of spending, more than two in five (41%) travel counselors say their customers spent an average of $2,500-$4,999 per trip this year, followed by one-third (33%) who spent $5,000-$10,000.
Travel counselors reported an increase in customer spend on accommodations (59%), room/cabin upgrades (59%) and tours/excursions (51%).
One-half of travel counselors say "resources" – the ability to access deals and relationships with suppliers – is their most important tool over the next five years. 
Changing Industry Landscape
While the Internet continues to prove it is a useful resource, travel counselors are valued for their ability to personalize travel experiences.
Six in ten (60%) travel counselors describe their typical customer's attitude as overwhelmed by options on the Internet and need expert help. Travel counselors are equipped for these consumers given 61% provide the distinct value of personalized attention, followed by experience (17%), efficiency (16%), and savings (6%).
Nearly half of travel counselors (48%) encourage their customers to conduct research online prior to reaching out, as it can create a more effective exchange (10%), and is helpful in the beginning stages of planning a trip (38%).
 Key Impacts on Travel
Travel counselors also noted the most impactful developments in travel this year, including:
Increased accessibility to emerging destinations (46%) – such as Croatia, Iceland and Vietnam, among others noted to be on the rise
Airline mergers (36%)
Global expansion of hotel brands (4%)
Introduction of new long-haul aircraft (4%)
The survey amassed response from some 350 travel counselors working with franchises that are part of American Express Travel's U.S. Representative Travel Network.
Related Stories: