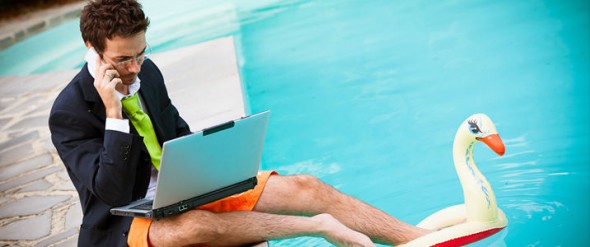 It's no secret that Corporate America has a secret: in a not so vociferous way bosses are urging employees not to take that earned time off. And it is no secret that employees are hearing the silent message and heeding the call.
A recent survey released in August through the U.S. Travel Association showed that 40% of American workers are leaving paid vacation days on the table this year, sacrificing their health and well-being and adopting a "work martyr complex" to demonstrate their value.
Americans construct many of their own biggest barriers to using time off. Workers cite returning to a mountain of work (40%) and the feeling that nobody else can do their work (35%) as the top reasons they leave paid time off (PTO) unused. The effects of a tough economy still linger, with one-third (33%) of respondents saying they cannot afford to use their PTO, and a fifth (22%) of workers expressing concern that they do not want to be seen as replaceable.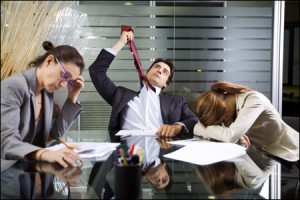 Even though senior business leaders overwhelmingly recognize the importance of using time off (95%), two-thirds (67%) of American employees say their company says nothing, sends mixed messages about or discourages using their PTO. Further, one-third (33%) of senior business leaders state they never (19%) or rarely (14%) talk with employees about the benefits of taking time off.
"
"Americans suffer from a work martyr complex. In part, it's because 'busyness' is something we wear as a badge of honor. But it's also because we're emerging from a tough economy and many feel less secure in their jobs," said Roger Dow, president and CEO of the U.S. Travel Association. "Unfortunately, workers do not seem to realize that forfeiting their vacation time comes at the expense of their overall health, well-being and relationships."
Meanwhile, a study commissioned by vacation ownership company, Diamond Resorts International, found that people who commit to taking vacations on a regular basis are generally happier, healthier and have better relationships than those who don't. While these results may be no surprise, the study found that a majority of the workers surveyed (52 percent) ended up forfeiting at least seven days of paid vacation annually.
The Top Five Reasons to Take a Vacation
The study identified five great by-products of taking a vacation according to input from respondents.
Vacations Can Make You Feel Sexier: 80% of people who vacation yearly report that "romance is alive in their relationship" compared to 56% who never take a vacation
Vacations Can Make You Feel Happier: 76% of yearly vacationers report feeling "happy" or "extremely happy" compared to just 43% of those who never take a vacation
Vacations Can Make You Feel Energized: 72% of yearly vacationers report feeling "energized and full of life all the time" compared to just 34% of those who never take a vacation
Vacations Can Make You Feel Better About Your Job: 71% of yearly vacationers report feeling "satisfied to very satisfied with their job" compared to just 46% of those who never take a vacation
Vacations Can Make You Feel Healthier: 56% of yearly vacationers describe their health as "very good" or "excellent" compared to 28% of those who never take a vacation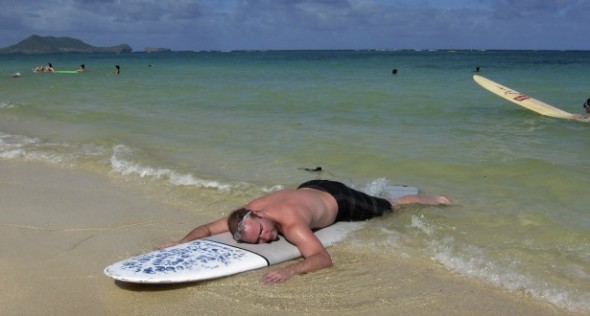 Related Stories: