Modern Classic Stays on Sale through Morgans Hotel Brand
Through September, Morgans Hotel Group is running flashback offers brand-wide to celebrate the hotel brand's history. The "Modern Classic" rates and highlights include:
Mondrian Los Angeles –– Opened in 1996, the hotel is celebrating its 20th anniversary by offering 96% off of the best available rate for a Studio and above (Deluxe Studio, Balcony Suite, One Bedroom Suite, Apt and PHH). Package includes two Skybar signature cocktails.
Clift San Francisco — This is a classic San Francisco iconic hotel with a modern taste. Morgans Hotel Group was founded in 2001 so Clift is giving guests 20.01% off all Suites at Clift.
Delano South Beach (Miami) — To commemorate the 1995 hotel opening, Delano South Beach is offering rates starting at $199.50 per weeknight for city view rooms.
Shore Club (Miami, FL) – Celebrating 14 years, Shore Club will offer rates starting at $140 weekdays for Superior Rooms.
Mondrian South Beach (Miami) — In relation to its 2008 opening, Mondrian South Beach is offering rates starting at $200.08, including a one-bedroom suite and breakfast for two.
Hudson (New York, NY) — Founded in 2000, experience Hudson with overnight accommodations starting at $200 per night. Includes a $50 food and beverage credit at Hudson's celebrated outlets.
Royalton (New York, NY) — Since 1988, Royalton remains the gathering place to see and be seen; the stylish living room of Manhattan. Enjoy accommodations at 88% off of the best available rate, with power breakfast and two craft cocktails in the lobby lounge.
Morgans (New York, NY) — Founded in 1984, Morgans was the original boutique hotel. That's something to celebrate, so it is offering 84% off all room categories.
Mondrian London — Opened in 2014, Mondrian London is offering its stunning Balcony Suite for £201.40 ($291.58 USD).
Sanderson (London, UK) — Opened in 2000, Sanderson is offering its Penthouse for £2,000 ($2,894.99 USD), including complimentary Afternoon Tea, two cocktails in Purple Bar, a signature massage for two, a bottle of champagne, and a personal shopping experience.
St Martins Lane (London, UK) – Opened in 1999, St Martins Lane is offering its Deluxe Garden Suites for £199.90 ($288.80 USD).
Contact:
(800) 606-6090
Morgan's Modern Classic Offers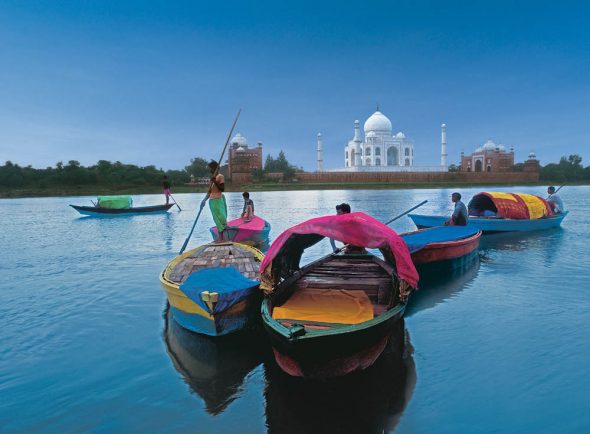 Incredible Offer on Incredible India Tour 
Incredible India is also affordable now with World Spree's 12-day Incredible India tour. The tour takes in India's famous Golden Triangle: the historic cities of Delhi, Agra and Jaipur, plus Ranthambhore National Park, forts, palaces, temples, bazaars and colorful scenes that will thrill photographers.
The accommodations include Westin Gurgaon New Delhi, with its spacious rooms and walk-in glass rainforest showers; Courtyard Marriott in Agra, near the Taj Mahal; the Hilton Jaipur; and the Ranthambhore Kothi.
Rates: Starting at $1,399, per person double, in December and April, including round-trip fare on Air China from San Francisco, Los Angeles and New York (Houston is $100 more), all transportation in India, accommodations, daily international buffet breakfasts, six other meals, sightseeing tours, entrance fees, baggage handling and English-speaking tour guides.
*Note that those who fly Air China via Beijing can take advantage of China's new 72-hour visa-free transit program and stopover in Beijing on the way home for 3 days/2 nights for an added $200. There are also extensions to Amritsar (the Sikh Golden Temple)  and Nepal.
Contact:
(866) 652-5656
www.worldspree.com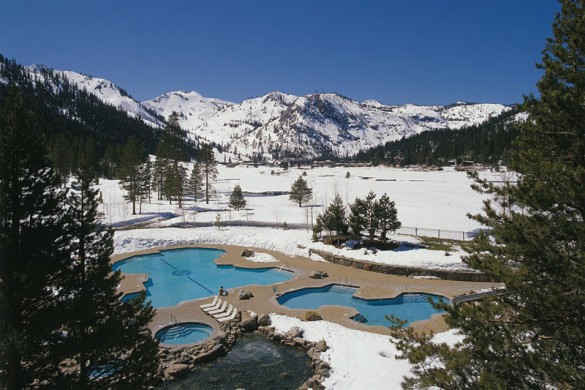 Book Early, Save & Ski Packs at Squaw Creek
Although summer is in full swing, savvy skiers are saving on rates for the upcoming winter ski season already. Resort at Squaw Creek, A Destination Hotel, in North Lake Tahoe is offering a special Buy Early, Ski Later offer with savings up to 20 percent for 30-day advanced bookings.
Guests can easily access more than 3,600 acres of terrain at Squaw Valley via Resort at Squaw Creek's ski-in, ski-out location. The ski area is scheduled to open on Nov. 23 for the 2016-2017 season. Early season skiers and snowboarders also will have a plethora of events and activities to participate in throughout November and December as Resort at Squaw Creek launches its annual Magical Memories celebration from Thanksgiving to mid-December. Guests can wander past the gigantic Gingerbread Village, enjoy the Grand Tree Lighting Ceremony, have breakfast with Santa, go ice skating and roast s'mores under the starlit sky. The resort recently completed a $7 million guest room renovation.
Rates: Starting at $259 per night during this offer.
Contact:
(800) 327-3353
www.squawcreek.com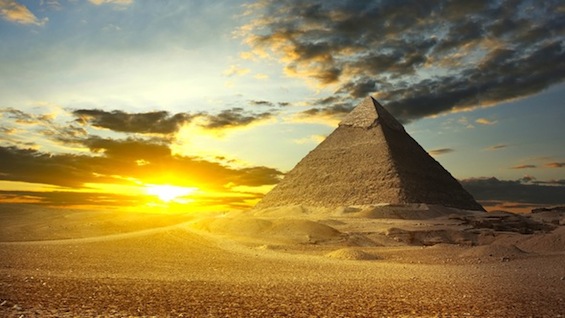 Egypt, Uncrowded and in Full Pageantry with A&K
To see the treasures of Egypt without crowds is an experience not to be missed. Abercrombie & Kent has designed a new itinerary that showcases the highlights of Egypt for just $2,495.
Essential Egypt: The Pyramids & a Nile River Cruise offers the expertise of Egyptologist guides at the Pyramids and the Sphinx, the Egyptian Museum of Antiquities, and the temples along the Nile on a three–night cruise from Aswan to Luxor aboard the Sun Boat IV. Solo travelers save up to $595 with no single supplement on Nile Deck and Main Deck cabins. Limited to small groups of no more than 24 guests, Essential Egypt: The Pyramids & a Nile River Cruise features:
The treasures of Tutankhamun and the Mummy Room at the Egyptian Museum of Antiquities with artifacts dating back to 4000 BC explained by an expert local guide
The Giza Plateau, home to the Great Sphinx and ancient pyramids, including the Great Pyramid of Cheops, one of the Seven Wonders of the Ancient World
Sites along the Nile including the Valley of the Kings, home to the tomb of King Tutankhamun; the Temple of Kom Ombo, dedicated to the crocodile-god Sobek; the Temple of Horus at Edfu; the Temple of Luxor and the sprawling Temple of Karnak
A cruise on a local boat to the majestic Philae Temple on the island of Agilika
Onboard Sun Boat IV: local cuisine during an Egyptian cooking lesson and a festive "Egyptian Night" costume party and dinner
Rates: Six nights priced from $2,495 per person, double occupancy; Internal Air: $355. Accommodations include three nights in Cairo at Fairmont Nile City and three nights aboard Sun Boat IV from Aswan to Luxor. 
Contact:
(800) 554-7094
www.abercrombiekent.com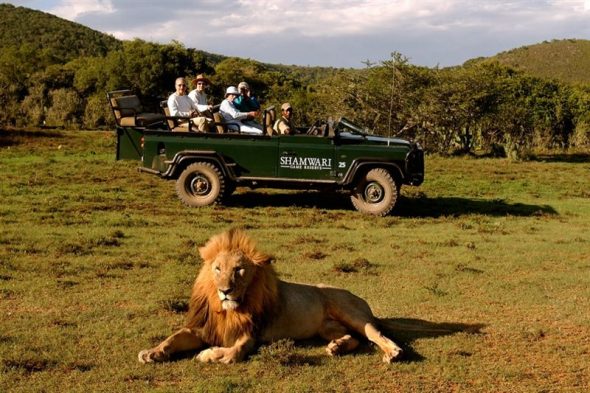 New Departures for 2016 Africa Adventures
African Travel, Inc. is responding to demand for travel in 2016 with additional group departure dates for the remainder of the year for travelers who want to go to South Africa, or experience the exotic wildlife of Botswana.
Majestic South Africa – From $3,999 Per Person
4 Nights, Cape Town
3 Nights, Shamwari Game Reserve
5-star luxury accommodations in Cape Town at the Table Bay Hotel
Cape Town sightseeing and visits to surrounding areas
Sunset safaris with the big cats; see herds of elephant feed right on your doorstep
For Travel Agents Only: As an added bonus, African Travel has extended its agent competition. Every agent booking made with African Travel, Inc. will be entered into a draw for a chance to win a luxury safari vacation for 4 to South Africa (air included from JFK). For more information click here.
Contact:
(800) 421-8907
AfricanTravelinc.com