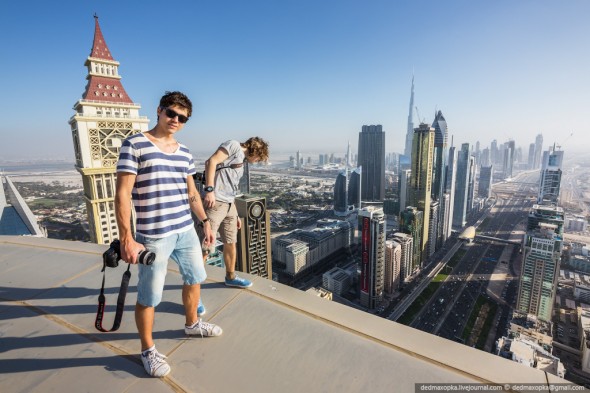 Dubai may have started as a sleepy fishing village on a cove in the Persian Gulf but now it is growing, morphing, building, and changing faster than you can say "Las Vegas."
So fast is the movement of Dubai into the mainstream of tourism that it has won a position amid TripAdvsior's top 25 most popular holiday destinations. Last year, the Emirate received more than 11 million visitors – some 510,000 from the U.S. as its 4rth largest tourism market.
What this means is that Dubai has an eye for what it seeks and the means to make it happen. While rich Uncle Abu Dhabi has the oil, Dubai has always had to rely on its own wits and, with a little help from its neighboring Emirate, cast an eye to the future with a vision and intent to turn tourism into its own oil.
Dubai World Expo Fueling Growth
The money machine that is Dubai now seeks a doubling of current tourism numbers by 2020 and expects to make that happen through the build-up to the World Expo to be held here at the beginning of the next decade. Dubai is spending some $8 billion on infrastructure in this lead-up, that will include some 80,000 new hotel rooms. It is expected to open 99 hotels alone in the next two years, which, by 2016 means Dubai will have 751 hotel establishments and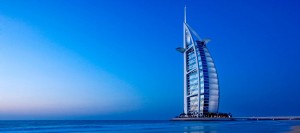 just under 114,000 rooms. Many of these quarters are unsurpassed in quality, luxury and over-the-top design as investors flock to the city to create signature properties to rival Burj Al Arab and Atlantis Palm Island as iconic fixtures on the calm waters. Dubai seeks to raise the room count in the Emirate to 140,000-160,000 by the end of the decade.
Tourism in Dubai accounts for 20 percent of gross domestic product to date and is forecast to increase between 7-9 percent each year until 2020, according to Dubai Tourism and Commerce Marketing (DTCM).
Dubai airport also is seeing record passenger traffic, with a 14 percent rise in 2013 and monthly figures now well over 6 million passengers.
In comparison, Las Vegas – often used in apples-to-apples references to Dubai as a popular desert playground that is aggressively growing in hotel mass and entertainment attractions – welcomed 39.6 visitors in 2013 and carries an average inventory of 150,593 hotel rooms citywide. Some three million passengers flow through McCarran International Airport every month.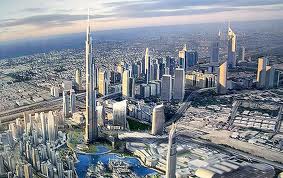 To ensure funding for these grand schemes, last month the Dubai government launched the levying of a small hotel tax, averaging around $5 or $6 a night – something most Las Vegas hotels have been doing for a few years and at greater amounts.
Hotels in Dubai reported the highest profit levels in the region last year, for the fourth consecutive year, according to TRI Hospitality Consulting Middle East.
Although the market witnessed a 4.5 percent decline in occupancy to 79.5 percent, a 9.1 percent rise in average room rates to $368.22 drove revenue growth.
Six Flags Entertainment Flags Dubai
As Dubai recovers from the global recession it is also putting a fire under many plans that had to be switched to the backburner over the past five years. One of those projects was Dubailand – a complex meant to be twice the size of Walt Disney World Resort, and include parks from such partners as Universal Studios and Legoland. The $91 billion project was put on hold during the global financial crisis, according to Arabian Business. But it may be seeing a new start with the announcement last week to put a Six Flags theme park on the sands by the Gulf.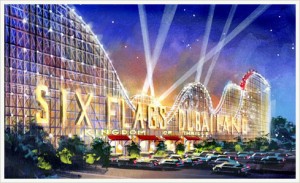 The Six Flags park is supposed to open in late 2017 and will be located within a multi-themed park project area in Jebel Ali.
Is the Middle East attractions market making a comeback?
"What's happening in the Middle East, especially Dubai and Abu Dhabi, reflects the overall, worldwide return to a positive outlook in attractions markets," a 2013 report from the Themed Entertainment Association stated. "There is more optimism now, a lot of interesting projects being planned, and expectation of future growth and expansion. One unique factor is demographics — in some Middle East countries, people are much younger than in other markets."
The Dubai government hopes to see 20 million tourists and more than $81.6 billion in tourism revenues by 2020. Partnerships with such companies as Legoland and Six Flags, which attract families, will help achieve those goals.
Dubai: A Medical Tourism Playland
Not to be left out to of the mix is Medical Tourism – an undertaking that authorities believe can attract 500,000 vacationing patients a year and add nearly $800 million in new revenues by 2020. Some 22 new hospitals are on the drawing board and government officials are busy creating certification plans for those who manage the medical tourism industry, from hospital administrators to travel agents.
The Dubai Health Authority says 18 private and four public hospitals will be built in the next five years. Treatments offered will include orthopedic and sports medicine, plastic surgery, ophthalmology, dental procedures, dermatology, preventive healthcare and skin care.
Attracting 20 million tourists annually by the end of the decade is no small feat. The rapid growth plans of Etihad Airways and Emirates Airlines are already moving visitors in greater numbers into both Dubai and nearby Abu Dhabi, the capital of UAE. Meanwhile, Abu Dhabi is busy making its own grand tourism designs. It will open the Louvre Abu Dhabi, the Zayed National Museum, and Guggenheim Abu Dhabi over the next three years.
More information: Definitely Dubai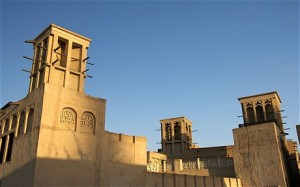 Related Stories: