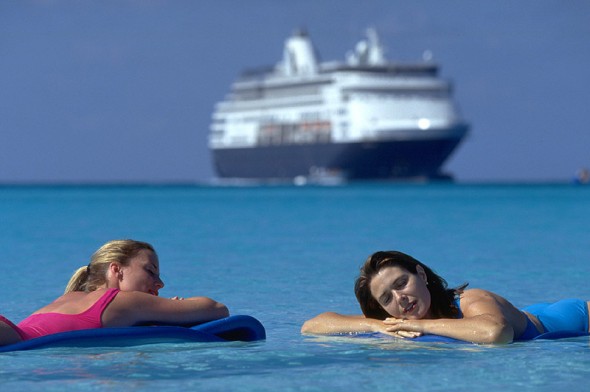 Holland America Line (HAL) is taking the sting of international travel out of the cruise equation with international roundtrip itineraries that begin and end in San Diego.  The Line's ms Statendam and ms Veendam  are sailing to Mexico, Hawaii and French Polynesia during the 2013-14 wave season, and the newly expanded itineraries offer port stays, overnight calls and visits to some of the most picturesque locations in the world. Many of these trips can be taken right from San Diego, CA where guests will be able to embark and disembark in the United States while traveling to destinations that usually require an international flight.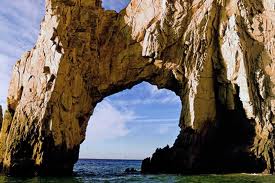 "These cruises make it easy for travelers to visit extraordinary locales without the need of international air travel," said Richard Meadows, HAL executive vice president, marketing, sales and guest programs. "Each sailing features varied port calls including some overnights and enriching onboard activities."
Among the more popular San Diego cruise departures are the seven- and 12-day cruises to Mexico that depart in November and December 2013 and March 2014, as well as the 17- to 35-day Circle Hawaii, Tahiti and Marquesas itineraries sailing in October 2013 and February and April 2014.
During the sailings with several sea days, guests can relax and take advantage of a full roster of onboard experiences. For example, with the  On Location program, guests on cruises to Hawaii might learn how to hula, make a fresh flower lei or get a ukulele lesson from a local, while cruisers on voyages to Mexico are entertained with an authentic mariachi bands. The itinerary sets the theme with localized experiences that often incorporate lectures, demonstrations and performances.
Other standard onboard amenities include the Greenhouse Spa & Salon, Culinary Arts Center (presented by Food & Wine magazine), Explorations Café and the Digital Workshop (powered by Windows).
Mexican Riviera: Seven Days
In November and December 2013 and March 2014, ms Veendam will sail a total of six seven-day itineraries to the Mexican Riviera. The roundtrip San Diego cruises call at Mazatlan, Cabo San Lucas and Puerto Vallarta, Mexico, as well as scenic cruising along Bahia Magdalena — a bay that is noted for the seasonal migration of California gray whales. Departure dates are Nov. 9 and Dec. 21 and 28, 2013 (two holiday sailings), and March 9, 16 and 23, 2014.
Mexican Riviera Port-Intensive Cruise: 12 Days
Sailing a longer roundtrip San Diego itinerary to the Mexican Riviera, ms Statendam departs Dec. 4, 2013, on a 12-day voyage that calls at Cabo San Lucas, Pichilingue (La Paz), Loreto, Guaymas, Topolobampo and Puerto Vallarta, Mexico. Guests will get extra time ashore in Puerto Vallarta during an overnight call where they can indulge in local cuisine, learn more about the country's history or check out the nightlife ashore. This departure also includes scenic cruising in Bahia Magdalena.

Circle Hawaii Voyages: 17 and 18 Days
Between Mexican Riviera cruises, ms Veendam sets sail for Hawaii on four roundtrip San Diego itineraries that explore the Aloha State and add another port call for next season: Kona. These longer sailings offer a leisurely pace with plenty of sea days. The 17-day itinerary departs Nov. 16, 2013, and Jan. 4, 2014, and calls at Hilo, Honolulu, Nawiliwili, Lahaina and Kona, Hawaii. The 18-day cruises depart Dec. 3, 2013, and Jan. 21, 2014, and add an overnight at Honolulu.
On these cruises, guests can explore Hilo's world-class botanical gardens, the molten lava flows of Kilauea and the Akaka Falls. Lahaina has the Haleakala Crater and Hana's seven sacred pools, while Nawiliwili features Waimea Canyon, considered the "Grand Canyon of the Pacific." Honolulu offers a classic Hawaiian allure: pineapple plantations, surfing beaches, hula shows and luaus, as well as the compelling history of the USS Arizona Memorial. Kona is synonymous with the famous coffee that grows on the slopes of the dormant Hualalai volcano.
Circle Hawaii, Tahiti & Marquesas: 29 to 35 Days
Guests get an exotic adventure aboard the ms Statendam's 2013 and 2014 Circle Hawaii, Tahiti and Marquesas itineraries. Ranging in length from 29 to 35 days, these three longer voyages sail roundtrip San Diego to the Hawaiian Islands and the stunning jewels of French Polynesia. The 2013 sailings depart San Diego Oct. 4 and Dec. 16 for a special 30-day holiday journey. Guests looking to embark earlier can join the cruise at San Francisco, Oct. 2 or Sept. 29 at Vancouver for 32-day and 35-day sailings, respectively. In 2014, the ship departs San Diego Feb. 14 on a 29-day Valentine's Day-departing roundtrip itinerary, as well as April 15 on a 29-day roundtrip San Diego cruise or a 33-day itinerary that ends at Vancouver.
After departing San Diego, ms Statendam sails west and makes four calls at the Hawaiian Islands of Hawaii, Maui and Oahu, including an overnight call at Honolulu and late departure from Lahaina. The ship crosses the equator on the way to French Polynesia where it calls at Bora Bora, Raiatea, Tahiti, Moorea, Rangiroa and Nuku Hiva, the largest of the Marquesas Islands. To ensure that guests have the most in-depth experiences ashore, HAL allotted extra time with overnight calls at Bora Bora and Tahiti. Statendam crosses the equator once again before arriving back at San Diego.
Early Booking Rewards

As usual, early bookings come with perks. HAL has the Explore4 early booking promotion that features a free Signature Beverage Package or beverage card, a free specialty restaurant dinner, free or reduced fares for third and fourth guests in the same stateroom and 50 percent reduced deposits for bookings on select 2014 cruises made before October 15, 2013. Guests may receive all four offers when booking a qualified itinerary.
Cruise fares for Mexico itineraries begin at $899 per person, double occupancy for a seven-day sailing and include Explore4 Early Booking Promotion offers.  Fares for Hawaii begin from $1,599 per person, double, for a 17-day Circle Hawaii itinerary with Explore4 early booking promotions.  Circle Hawaii, Tahiti and Marquesas begin at $3,699 per person, double.
Contact:
Holland America Line
(877) SAIL-HAL (724-5425)
Cruising the World from San Diego and Back on HAL