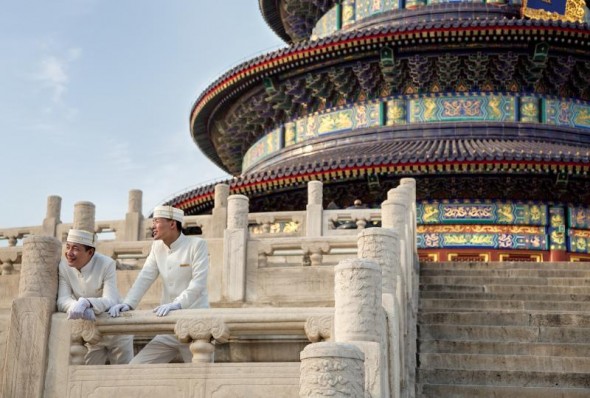 Peninsula Hotels goes a step beyond to offer guests a sense of place and that includes rare location-focused experiences offered only through the Peninsula Academy. Call it an education in some of the finer things of culture and the world's civilizations. This summer some of the latest Peninsula Academy guest experiences take guests deep into the heart of each destination, from exclusive access to a private chamber in Beijing's Forbidden City to oyster foraging in New York – all in true Peninsula style.
The highlights of the 2014 Peninsula Academy Summer program include:
Caviar Connoisseurship − an in-depth insight into the world's finest sustainably-farmed caviars, their unique characteristics and how best they should be enjoyed.
Modern Shanghai Chic: Meet Fashion Designer Lu Kun − a meeting with one of China's most celebrated young fashion designers in his studio, along with a traditional Chinese breakfast and bespoke Rolls-Royce ride
A Glimpse of the Royal Past: Celebrating the Art of Tea − a private tour of Shu Fang Zhai Temple − a private part of the Forbidden City that is not accessible to the public − followed by a traditional Chinese tea ceremony at The Peninsula's Huang Ting restaurant.
Hidden Colors of Tokyo: An Insider's Guide to the Contemporary Art Scene − a personalized tour of Tokyo's art museums and galleries with noted art connoisseur, Natane Takeda.
Long Island Oyster Academy − a day of oystering, fishing and clamming on Long Island's Great South Bay (NY), the home of the Blue Point oyster, along with a private dockside gourmet dinner and transportation via seaplane.
Florist for a Day: The Life of The Hotel's Floral Designer − a personalized tour of the expansive Kehoe Designs' floral warehouse and interaction with the design team as they strike up new concepts and plan the weekly floral installations for the hotel's magnificent floral displays.
Gone Fishing with Chef David Codney − a half-day adventure on the Pacific Ocean with Executive Chef David Codney aboard a chartered fishing boat angling for sea bass, yellowtail, barracuda and halibut followed by a four-course dinner with the fish caught that day.
Holistic Conservation: A Coastal Mangrove Eco-Adventure − an exploration of the natural wonders of Thailand with award-winning naturalists from Thailand's first urban Nature Education Centre, Bang Pu, including planting tender mangrove saplings to help foster the growth of Thailand's forests.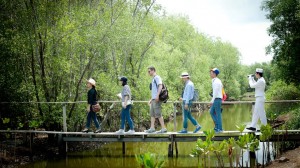 Perlas: Appreciating the Philippines South Sea Pearl − a pearl "safari" that features a helicopter ride to a private pearl farm in the Palawan Sea owned by Jewelmer, a Franco-Filipino luxury jeweler specializing in Philippine South Sea Pearls.
Each Peninsula Academy program features special touches including legendary Peninsula transportation, from private helicopter service and chauffeured Rolls-Royces to whimsical MINI Cooper S Clubman vehicles, ensuring guests experience each activity in true Peninsula style. The Peninsula Kids' Academy provides younger guests with fun insights and unusual keepsakes.
Most programs are available with just a few days' notice.