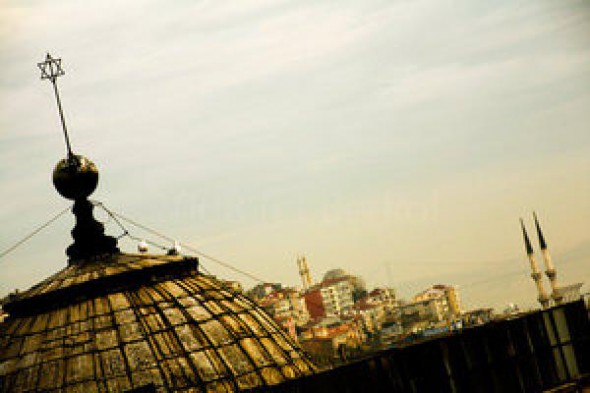 Crystal Cruises is not afraid to head off the beaten track to give passengers an in-depth experience of culture. Two new shore excursion approaches this year do just that by putting passengers in search of lost history on a journey into ancient Jewish life in Turkey as well as places in Europe that shed light on the life of Jews up through the middle of the last century.
And for passengers whose top concern is putting on pounds at sea, Crystal is featuring a series of shore excursions throughout Europe that allow passengers to experience the stunning countryside entirely by pedal power.
Jewish Heritage Excursions
Crystal Cruises is expanding its spiritual offerings ashore for 2014 luxury European cruises. Crystal Serenity's May 7 and June 22 voyages explore Istanbul's storied Jewish history visiting such enduring spiritual landmarks as:
Ahrida Synagogue. Istanbul's oldest, dating back to the early 1400's—now presenting a refreshed splendor since its 1992 refurbishment.
Ashkenazi heritage. This visit to Eskenazi, the last remaining active synagogue of its kind in Istanbul, leads to the "Tailors Synagogue," founded by a group of Ashkenazi Austrian clothiers in 1900 and now serving their traditions as a fashion art gallery and research center;
The city's Jewish quarters, then and now. Guests visit the Balat quarter, where the Jewish culture began to thrive during the Ottoman Empire; also the Galata district, where a modern bustling Jewish community has increased since the 1950s.
The juxtaposition of Turkey's Jewish and Muslim cultures. This is highlighted with a visit to the Quincentennial Foundation Museum of Turkish Jews, celebrating the 500th anniversary of the Jewish odyssey from Spain to Turkey, along with exhibits of the country's corresponding Muslim history.
"Istanbul has been a religious mecca for centuries, as the home to sites and stories that are not only profound for our Jewish guests, but also historically relevant for non-practitioners," says John Stoll, vice president of land programs.
In addition to the new Istanbul excursion, Crystal has crafted five other tours that explore Jewish history in Europe during 2014 Crystal Symphony and Crystal Serenity sailings. These include:
An intimate glimpse inside the lives and stories of a Jewish family in St. Petersburg;
Otto Weidt's broom factory in Berlin, where many disabled Jews were employed and protected from deportation;
The Amsterdam house where Anne Frank hid and penned her famous memoirs;
Stockholm's memorial to 8,500 Swedish Holocaust victims; and
One of the best preserved Jewish quarters in Europe, from Palamos, Spain.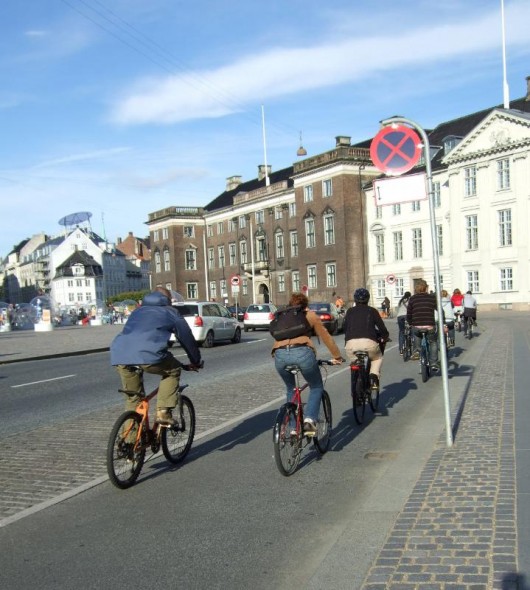 Off the Bus and on a Bike with Crystal Bicycle Adventures
The luxury cruise line is expanding its roster of active, immersive experiences ashore with 16 bicycle Crystal Adventures in 2014.  These happen throughout Northern and Western Europe and the Mediterranean, where some of the world's most striking architecture, charming villages, spectacular seaside views and historically profound sites, are found and perhaps best enjoyed by bicycle.
Offered with May-September voyages aboard Crystal Symphony and Crystal Serenity, the half- and full-day excursions combine fitness with intimate perspectives as can only be gained by being out there:
Malta – A 12.5-mile route travels through countryside only accessible by bicycle and along the western coastline toward the highest point in Malta. The Dingli Cliffs dramatically sheer straight down to the Mediterranean Sea and provide spectacular panoramic views.
Tallinn. Guests will seemingly cycle back in time riding to the Baroque palace and summer home of Peter the Great, and around the UNESCO World Heritage Site that is the city's Old Town, complete with ancient walls, cobblestone lanes and 16th century architecture – including a pharmacy that has been in business since 1422.
Copenhagen. In one of the world's most bike-friendly cities, guests can experience the sites as the locals do, including whizzing through a winding, five-mile forest road en route to a 500-year-old amusement park (the world's oldest), Bakken, where there will be time to play and explore.
Bordeaux/Bassens. Along a nine-mile combination of flat and hilly roads in the quaint village of Saint-Emilion – whose entire wine "jurisdiction" is a UNESCO World Heritage Site – where guests will enjoy views of beautiful chateaus and expansive vineyards of such premier estates as Chateau Angelus, Figeac and Cheval Blanc.
Barcelona. Passengers take an invigorating five-mile ride through the city's crazy streets with opportunities to admire the profoundly impressive architecture of the cathedrals and other icons, while also enjoying performances from street artists that liven up the La Rambla boulevard.
Guernsey/St. Peter Port. Along a six-mile stunning coastal path, travelers take in views of L'Ancresse and Pembroke beaches and the Le Dehus Dolmen, home to Neolithic-era tombs that resemble a miniature Stonehenge.
Bicycle adventures are also offered in Valencia and Mallorca, Spain; Corfu, Greece; Dubrovnik, Croatia; Helsinki, Finland; Holyhead, Wales; Kotor, Montenegro; Skagen, Denmark; St. Tropez, France; and St. Petersburg, Russia.
"Many guests have become increasingly interested in more athletic pursuits that allow them to enjoy a destination in a more up close way," adds Stoll. "The bicycle excursions not only foster personal connections with the scenery and surrounding cultures, but also with each other.  Each cycling group builds a special camaraderie as they share these experiences. "For many, it is a lifelong dream to cycle through Europe's most beautiful landscapes – a dream one wouldn't necessarily expect to fulfill while on a cruise."
All the details of bicycle touring are arranged onboard. Passengers are fitted with helmets, bottled water, refreshments in most locales and terrain-appropriate bikes. Prices for bicycling excursions in Europe range from $89 to $249 per person.
Bicycle trips are also offered in North America this fall, from Halifax and Bar Harbor to Key West and Cabo San Lucas.
Contact:
(888) 799-4625
www.crystalcruises.com
Related Stories: