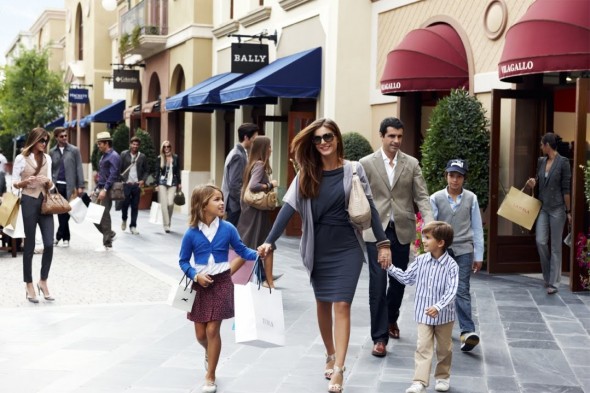 Shopping as a component of a vacation, whether to Portland, Oregon or Paris, France, is a key driver in the planning of any tour or travel concept. But the focus on the shopping package and the shopping vacation has only recently come into vogue with the emergence of a very cool collection of luxury shopping outlets near some of the world's most iconic vacation destinations.
Enter Chic Outlet Shopping® villages. Some nine exquisite retail community designs across Europe at last count, are all expanding in their own regional footprint while the brand finds new toe-holds in China and beyond.
The premise is simple: for visitors who want a comfortable and convenient shopping experience in a destination, who want to be able to explore a region's styles and local items without the frenzy of finding the right stores and then getting the right information and service; for those who have little time to shop and want to maximize this experience and at the same time get better deals than they would find at city centre or in the U.S., a stop to shop at a Chic Outlet village is the perfect solution.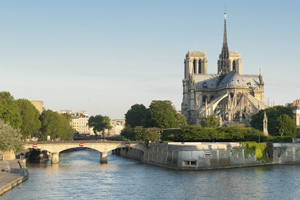 Chic Outlet Shopping villages can be found near many of Europe's top cities: Paris, London, Madrid, Barcelona, Dublin, Milan, plus two in Germany and one in Belgium. A plan for Suzhou/Shanghai is on the map for an opening some time next year. Each village offers somewhere between 60 and 140 name brand boutiques – and growing – all designed as a quaint and traditional local village in the theme of their location. The villages offer restaurants and cafes with local and continental menus and a strong mix of regionally famous boutiques, brands and designers with the other, more internationally known brands.
That means you will see such revered designer show spots as Anya Hindmarch, N. Peal, Church's and Louise Kennedy with names like DNKY and Hugo Boss at the Kildare Village location, about 40 minutes drive from Dublin along what is expressly scenic horse country in Ireland.
That means being able to try on a ruby red Valentino gown (without the intimidation factor!) at La Vallée Village, less than an hour from the Champs-Élysées in Paris and minutes away from the Paris Disney gates (there are shuttles between the theme park and the shopping village for families with divergent interests). It also means checking out Celine, Givenchy and Anne Fontaine between dips into D&C or Burberry or Tod's.
Just an hour from Madrid in Spain and close to some amazing castles and monasteries to tour, Las Rozas Village brings on Custo Barcelona, the Pretty Ballerinas' (for pumps and espadrilles); the Hoss Intropia, Bimba & Lola and Desigual. And, of course there is Armani, CH Carolina Herrera, La Perla, Escada, Versace and many other upscale designer fronts that discerning shoppers have become accustomed to seeing. But there is one huge difference: price.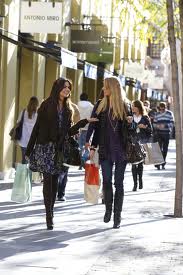 U.S. visitors will find many of the items at these villages to be on par if not significantly less expensive than they would find shopping at home.
"That's because these villages are outlets for these brands, selling the same quality merchandise but maybe from the season before. Plus there are the discounts visitors get in the way of VIP passes and group passes they get through their travel agent (also each village has a visitor's office where arriving shoppers from the U.S. can inquire about VIP pass discounts and promotions). And then there is the ability for shoppers to recoup their V.A.T. expenditures (up to 21 percent) when they leave Europe," says Marcelo Molinari, the retail chain's tourism director for Spain.
Spain offers two Chic Outlet villages: Las Rozas near Madrid and La Roca near Barcelona. Both cities offer the panoply of arts and culture that most international visitors come for, but shopping at a Chic Outlet village makes a nice segue between cities and each is located in a spot worthy of visiting in its own right. All Chic Outlet venues partner with a variety of top hotels in each key city and also offer regularly scheduled shuttle transportation from city centre spots for visitors who may want to explore the European city they are visiting on tour and then take some down time for shopping.
Chic Outlet Shopping has become a brand in itself with a wide staff across Europe working hard to create travel products out of these local shopping experiences. That means Chic Outlet partners with tour operators and travel companies to create hotel, tour and shopping packages for travelers, whether sculpting an independent vacation from scratch or setting up segments for regularly scheduled departures. For meeting planners and incentive houses, the villages become event venues where storefronts can be themed and decorated and guests can be fed, feted and entertained in an already entertaining location.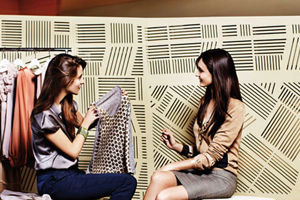 "We are now working closely with travel agents, especially in the U.S., to become a partner to them and, with our relationships with hotels and local inbound companies, help retail agents to create packages around shopping and touring in these great cities," says Thibault Ruffat, Head of European Tourism and Global Marketing for the villages. "We hope to start rolling out some special education programs for travel agents soon because we have had such a positive response."
Currently, U.S. travel agents, group excursion companies and meeting planners who want to include a shopping visit or create tour packages that include shopping within greater tours of iconic European cities, art museums, castles and other regional attractions (plus make sure their clients come home with some great buys on European designer merchandise), the contact at hand is AviaWorld USA.
The Encino, CA-based travel company can assist in booking travel, hotel, transport and packages around cities and shopping villages in Europe and arrange for special group amenities and treatment.
Contact:
(800) 421-5643 (ext 2006)
ChicOutles.com
ChicOutlets.com/Packages
Related Stories:
Women Traveling Alone: A Fast Rising Sector