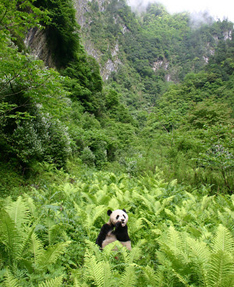 Traveling to China? Put a little Tao in that. Travel to China can be wild and vexing. And that is why WildChina, an intelligent tour company specializing in unusual trips through China, has created extraordinary ways of showing "the way."
It's no secret that China is large – as large as Europe, in fact, and a fifteenth of the earth's entire landmass with some 55 ethnic minorities outside the dominant Han group. So it is not surprising that travel to China requires a little planning. Even the procurement of a visa can cause head scratching and hair pulling without the help of a knowledgeable operator.
But WildChina takes travel to China to the next level. It is not about visas and trips to overrun sections of the Great Wall, the terracotta warriors of Xian or a high water cruise down the crowded Yangtze. Call it spiritual, call it tourism for the mind, call it China for the next century … a tour of China through WildChina will ensure you penetrate what most people miss on their whirlwind tours of this inscrutable nation. Launched in 2000 by Mei Zhang, a native of Yunnan Province and a Harvard MBA, WildChina pulls back the curtain on China's complicated culture and history and gives visitors a chance to immerse in the country they came to see.
Consider these twists on an exciting intro tour of China:
China for Foodies: Beijing, Xi'an, Chengdu, Hangzhou & Shanghai. This tour heads to China's iconic destinations and then opens them up through aroma and flavor.
Soul of Tibet. Visit Lhasa and Shigatse and explore pilgrimage routes to monasteries, engaging in sacred journeys followed for thousands of years.
Essence of China: Beijing, Xi'an, Guilin & Shanghai. See China's great cities and then pan stunning rice terraces and haunting karst peaks, while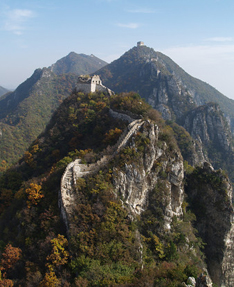 visiting rare ethnic tribes in rural villages far from the urban pulse.
Marco Polo's Silk Road: Around the Taklamakan Desert. Explore the very edges of Chinese civilization while traveling back in time.
A Cultural Family Vacation: Beijing, Henan, Xi'an, Yunnan & Shanghai. It's not just the young ones who will benefit from this "mobile classroom," where participants get a chance to learn kungfu from a Shaolin kungfu student monk at a birthplace of martial arts. Tour members also learn to make dumplings in a traditional Beijing home, participate in an ethnic minority village dinner party, and take cooking lessons on China's southwestern frontier.
WildChina also offers such peak experiences as photo expeditions along the Silk Road, hiking trips through famous national parks with visits to panda sanctuaries, hiking journeys in the footsteps of 19th century French missionaries to Tibetan Catholic monasteries leading to the Mekong River, and challenging treks to the Mt. Everest base camp from the Tibetan plateau.
Whether its Ulaanbaatar, Kashgar and or places believed to be the inspiration for Shangri-La, WildChina has detailed itineraries that mix with a carefully curated collection of unusual boutique hotels, although camp sites, guest houses and yurts may be used as well. Guides that are matched to these itineraries are well educated, well traveled, well spoken in English and chosen for their passion and their scholarship.
The company has collected its share of accolades over the decade: National Geographic Traveler's "50 Tours of a Lifetime," Travel & Leisure's "A-List Agent for China" as well as the magazine's 'Trips of a Lifetime," among others.
Travel to China through WildChina can be customized for two or 20 as well as counted on as scheduled departures for small groups. Active offices operate in Beijing and Washington D.C.
WildChina
(888) 902-8808
www.WildChina.com