Where's Elliott? In Search of Pete's Dragon in New Zealand
Pete's Dragon is alive and well and flying around New Zealand in the latest tours based on the the beloved children's tale about a boy and his pet dragon that came to life on the big screen this summer. Now fans can book one of several Disney's Pete's Dragon trips to experience the filming locations and magic up close.
Down Under Answer's Imaginative New Zealand: This 8-night, 11-day trip includes international airfare, accommodations, round-trip airport transfers and select activities including a full day tour and Whale & Dolphin Safari in Auckland, Waitomo Caves Tour, Maori Village Hangi & Concert, Redwoods Treewalk Rotorua, Dart River jet boat tour and more. Prices start at $4,149 per person double through March 31, 2017 and vary based on travel dates when booked by August 31, 2016.
About New Zealand's Movie Buff Vacation Package: Visitors can step inside a living film set on this 8-night, 10-day itinerary through New Zealand. This trip includes accommodations, domestic flights, and guided tours of the Waitomo Glow Worm Caves, Hobbiton, Weta Workshop and Glenorchy Safari of Scenes. Prices start at $1,999 per person for travel between April 1 and September 1, 2017 when booked by September 30, 2016. Note: Other dates can be booked at a higher rate.
Aspire Down Under's Disney's Pete's Dragon Package: On this 12-night, 14-day itinerary, guests will visit the beautiful Rotorua Redwood Forest, Weta Workshop and take in the beautiful lakes and snowy alps of Queenstown by bike. Prices start at $3,149 per person double for travel through March 31, 2017.
Goway's New Zealand Movie Magic: Over the course of 13 days, guests will experience the Waitomo Glowworm Caves, tour Hobbiton, go on a guided Art Deco visit of Napier, learn about Weta Workshop's creativity and more. This trip includes international airfare, accommodations and activities as described in the itinerary. Prices start at $3,189 per person double for travel from September 1, 2016 through March 31, 2017 when booked by September 30, 2016.
TravelScene's 8-night Disney's Pete's Dragon New Zealand Explorer or 10-night Disney's Pete's Dragon Adventure: These trips include stops in both the North and South Island of New Zealand. The packages include accommodations, transfers and sightseeing tours. Prices start at $2,299 per person double for travel between October 10 and December 22, 2016 or February 13 and March 31, 2017 when booked by March 19, 2017.
Contact:
Tourism New Zealand
Colorado Music and Food Fest Stay at Ritz-Carlton
Rendezvous Music Experience, a three-day culinary and musical journey featuring live concerts paired with gourmet dining experiences brings the changing colors of the Aspens and fresh mountain air. Guest of Ritz-Carlton, Bachelor Gulch can experience the festivities in luxury and comfort.
In between performances, guests can explore the Rocky Mountain surroundings with guided hikes or take advantage of even more culinary and art experiences through the resort's Naturalist Program, including Whiskey & Woodburning and Painting & Pinot. Those seeking ultimate relaxation after a day in the mountains can wind down with one of The Spa's rejuvenating treatments such as Scenic Serenity or the Après Sun Facial.
Dates & Rates: Rendezvous Music Experience Package, available September 30 – October 2, 2016. Starting at $1,999 per couple, the VIP package includes accommodations for the two nights, exclusive dining experiences, and access to all live music performances throughout the weekend. (Additional nights can be booked at a reduced Rendezvous rate).
Contact:
(970) 748-6200
www.ritzcarlton.com/en/hotels/colorado/bachelor-gulch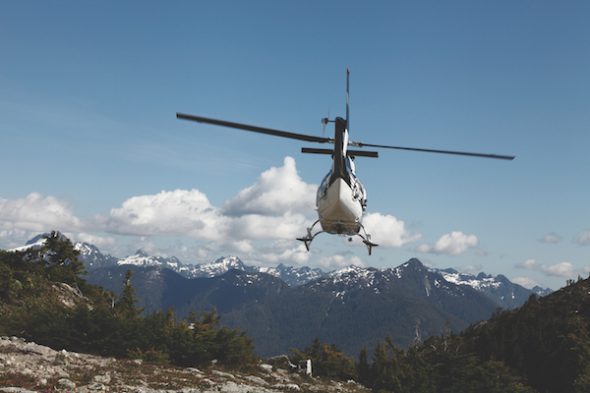 Vancouver Getaway Fit for a King (or Prince)
You do not have to be William and Kate to be treated like a royal at Clayoquot Wilderness Resort. The all-tented Relais and Chateaux luxury retreat tucked away on Vancouver Island (where the royal couple will be making an upcoming visit), offers ultimate wilderness experiences complete with wonderful indulgences.
The a Royal Escape package begins with a heli-beaching experience, a as a private helicopter whisks guests to a private beach near one of the many sea caves on the property followed by a private eco-style safari couple massage in calming and comforting seclusion.
While taking in the splendor of the surroundings, a linen picnic is served by a private chef (sabered champagne courtesy of a private sommelier). Clayoquot Wilderness Resort offers a cuisine theme built on local, indigenous and seasonal ingredients, both cosmopolitan and exotic. The evening ends with a helicopter tour chasing the sunset back to the Outpost.
Rates: $4,284 per couple
Contact:
(888) 333-5405
www.wildretreat.com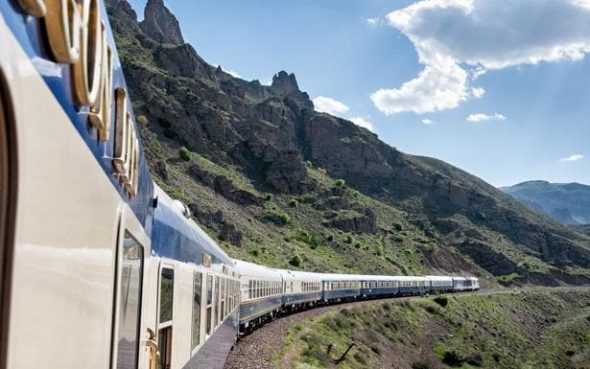 Iran Aboard the Luxurious Golden Eagle Train
The rich treasures of one of the world's most ancient civilizations are now available to well-traveled guests by private train, aboard the luxurious Golden Eagle. They can explore the remains of Susa, a flourishing city in 4000 BC, and witness Shushtar's complete system of dams, aqueducts and canals and enjoy the spectacular mountain scenery of the Trans-Iranian Railway, including a crossing of the 360-foot arch of the Veresk Bridge, one of 10 UNESCO World Heritage Sites across the deserts, mountains and urban spaces of Iran. They will visit a Tehran bazaar, the glittering State Jewels Museum, and the National Museum of Iran displaying Persian antiquities, art and artifacts from Iran's long past. They will see the Imam Reza's Tomb, one of the holiest Shi'ite shrines in Iran, as well as the Persian poet Ferdowsi's mausoleum.
Dates: November 24-December 7, 2016
Rates: Prices for this 14-day journey range from $16,495 to $64,935.
Contact:
MIR Corporation
(800) 424-7289
www.mircorp.com/trip/heart-persia-private-train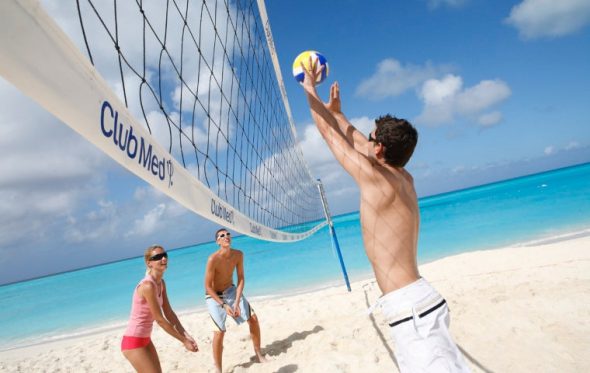 Club Med on Sale
Club Med is running a Break Free Sale seeing that it's the perfect time to plan a winter escape. As the pioneer of the all-inclusive concept, Club Med relieves guests of planning every detail of their vacation by offering activities galore and unlimited dining.
Whether vacationers are seeking a romantic getaway for two, a trip to reconnect with the whole family, or a solo adventure, Club Med's Break Free Sale is a great solution. Guests booking now through October 26, 2016 for select travel through April 27, 2017, will enjoy the following benefits:
Savings up to 50% off all-inclusive escapes
$300 air credit for select Club Med properties, including: Punta Cana, Ixtapa Pacific and Cancun Yucatan
Free stays for children under the age of four
Additionally, Club Med is waiving the single supplement on select Club Med resorts – Turkoise, Ixtapa Pacific and Cancun Yucatan – for select travel through December 24, 2016, giving single guests the ability to truly enjoy the property's amenities in their own accommodations with significant discounts. Offer valid through October 26, 2016.
Guests can explore the recently debuted Zen Oasis area of Club Med Punta Cana, in the Dominican Republic. Designed with serenity in mind and reserved exclusively for adult guests. They can unleash their inner acrobat with Club Med CREACTIVE by Cirque du Soleil, offering adults and children of all ages the opportunity to learn up to 30 circus acrobatic and artistic activities at the custom interactive playground.
Club Med Cancun Yucatan caters to active families and is located at north of the Yucatan Peninsula near ancient Mayan ruins. Club Med Sandpiper Bay provides premium sports academies, professional coaching for all levels and sports like tennis, golf, beach volleyball and flying trapeze at its location in Florida, just north of Miami. Guests can unwind at the Club Med Spa by L'Occitane or in one of four swimming pools, including an intimate adult-exclusive infinity pool and a spacious Jacuzzi.
Dates: Book now through October 26, 2016 for select travel through April 27, 2017
Contact:
(800) 258-2633
www.clubmed.us