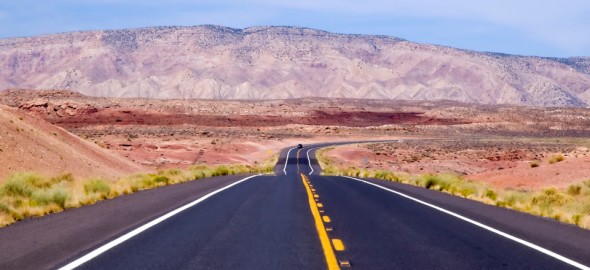 Where is the most expensive place to drive in the U.S.? Hint: It's by the confluence of two rivers. Hint #2: It's not in a popular resort area.
Peaking in Portland
Surprisingly, Portland, Oregon is the most expensive place to drive these days if the car comes as a rental. According to a survey from CheapCarRental.net that compared 100 destinations across the U.S. for rates during August. In Oregon's most populous city, car renters will have to pay an average of $111 per day for the cheapest available rental car in August. Slightly less expensive and coming in second place on the survey is Anchorage, Alaska, where the average car rental rate is running $109 per day.
Hawaii Highs
Hawaii, not surprisingly, makes it into the top three most expensive places to rent a car. Kailua on the Big Island taps in at $101 per day. The survey took the rates surveyed from Pick-Up and Drop-Off locations at each destination's main airport.

Top 20 High-Priced Rental Cities in the U.S.
The following table shows the 20 most expensive U.S. destinations in which to rent a car this end of summer. The prices shown reflect the average daily rate for the cheapest available rental car in each destination during the period spanning August 1–31, 2014.
1. Portland, OR  
$111
2. Anchorage, Alaska
 $109
3. Kailua, HI 
$101
4. Louisville, KY 
$99
5. Detroit, MI 
$90
6. Denver, CO 
$88
7. Seattle, WA 
$78
8. San Jose, CA 
$76
9. Tulsa, OK
 $75
10. Hartford, CT 
$75
11. New York City
 $68
12. Destin, FL 
$67
13. Reno, TX 
$66
14. Milwaukee, WI 
$65
15. Key West, FL  $65
16. Cleveland, OH
 $63
17. Boston, MA
 $60
18. Oakland, CA 
$59
19. Des Moines, IA
 $59
20. Fresno, CA
 $59
Rental Car Insurance: What's in Your Wallet?
And while car rental costs are being compared for their pricings, another survey was looking at consumer use of car insurance that comes with credit card memberships and finding that drivers are spending more than they need to a the rental car counter.
A 2014 Credit Card Auto Rental Insurance Study conducted by CardHub released finding this month showing that most consumers aren't aware that all four major card networks (i.e. Visa, MasterCard, American Express, and Discover) provide rental insurance coverage to card holders that may preclude the need to purchase an additional policy from a rental agency.
Naturally each company and card policy comes with a few caveats – including coverage restrictions based on the type of card held, type of car rented, and how long the rental period lasts but many of those variations came to light in the study
Roughly 20% of consumers always purchase supplemental insurance coverage when renting a car and another 20% do so on occasion. Sitting atop the list of reasons for such purchases is confusion as to whether personal auto insurance extends to rental cars. Indeed, 62% of consumers do not believe their personal auto insurance automatically covers rental cars, according to a survey conducted by the National Association of Insurance Commissioners. Similarly, 24% aren't sure whether their credit cards provide any sort of coverage either.
Key Findings for Major Credit Card Coverage
All four major card networks provide some form of rental car insurance coverage.
MasterCard is the only network that does not provide coverage on all of its cards.
American Express received the highest cumulative score (90%) for its rental car insurance policy, while Discover ranked second (88%), MasterCard ranked third (79%) and Visa ranked last (74%).
All four major networks require cardholders to charge their entire rental car purchase on their credit card and decline supplemental insurance/Collision Damage Waivers (CDW) offered by the rental company in order to be eligible.
None of the four major networks provides coverage for the rental of: 1) exotic, expensive, or antique cars; 2) trucks; 3) vehicles with open beds; or 4) off-road vehicles.
VISA is the only network that does not cover accidents occurring on dirt and gravel roads. MasterCard only covers accidents on dirt and gravel roads if they are "regularly maintained."
All card networks exclude rentals that exceed specified time limits, and a lot of cards come with country limitations as well.
American Express is the only network not to provide coverage for renting certain popular SUVs – including the Suburban and Tahoe from Chevrolet, GMC Yukon, Ford Expedition, Lincoln Navigator, Toyota Land Cruiser, Lexus LX450, Range Rover, and full-sized Ford Bronco.
Tips on When to Purchase Car Rental Insurance
Call your insurance company and find out if rentals are covered under your standard policy. Older policies may not offer this coverage.
Call your credit card issuer and ask what limitations apply to the car rental coverage provided by your particular type of credit card.
It might be wise to accept the liability insurance and collision damage waiver offered by the car rental company if you do not have personal auto insurance and your credit card does not provide sufficient coverage.
Long-term rentals might not be covered by your existing auto insurance, as time limitations may be imposed by your policy.
Your personal auto policy – if it even covers rentals – only applies when the vehicle is used for personal use, so if you're traveling for business check what other options are available for you.
Rent a car of similar value to your own car in order to increase the likelihood that your existing coverage is also adequate for the rental car.
Sometimes, when your existing policy does not offer coverage for a particular type of rental car, you can ask about the possibility of adding an insurance rider for a small fee.
If you are not a car owner but drive from time to time, you might want to consider purchasing a non-owner auto insurance policy.
Related Stories: