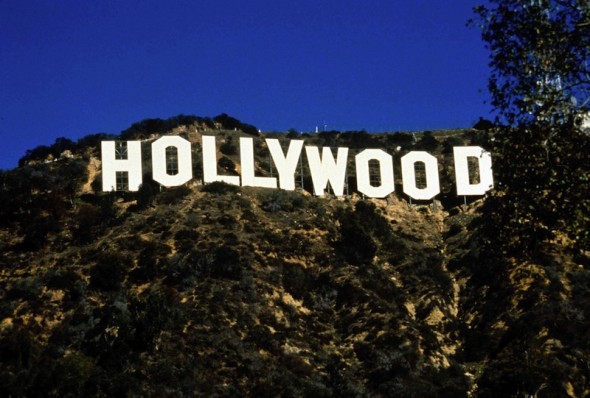 While what to see on a vacation through America is usually not a hard list to build, it may be surprising to find that most Americans have never seen many of America's top-rated roadside attractions. Disneyland and Disneyworld may be among the most "not-missed" places in the U.S. but who would have thought the Las Vegas Strip would prove to be a place visited by only half the in this country?
A poll by Hotwire and Harris Interactive conducted last October among over 2,000 U.S. adults revealed a host of well-known landmarks that have remained unseen by a majority of Americans.
78% of U.S. adults indicate that they have never visited The Space Needle
73% of U.S. adults have never seen Yellowstone National Park
70% of U.S. adults indicate that they have never visited the Gateway Arch
69% of U.S. adults indicate that they have never visited the Hollywood Sign
45% of U.S. adults indicate that they have never visited Las Vegas Strip
"The overall number of Americans who haven't visited their country's most famous sights is simply staggering, but what's even more surprising is that more people have visited Las Vegas than the White House, which last year's study found to be overlooked by 57 percent of Americans," said Clem Bason, president of the Hotwire Group. "We want to encourage people to take more trips because pictures and videos aren't enough to capture the scale and majesty of these iconic landmarks. And with the discounted air, hotel and car prices on Hotwire, a getaway to these famous sites can be planned on a very reasonable budget."
The Space Needle, Seattle, Washington
If there's one thing more famous than Seattle's coffee, it's the city's iconic Space Needle – a 605-foot tall tower that defines the skyline of Downtown Seattle. Constructed in 1962 to commemorate the Seattle World's Fair, the tower was once the largest structure west of the Mississippi River. And while it may have been knocked off the top spot by newer U.S. buildings, it's still a remarkable sight. Visitors to the Space Needle can take an elevator ride to the top, where there's a restaurant and an observation deck, both with beautiful views of Downtown Seattle and Mount Rainier.
Yellowstone National Park, Jackson Wyoming
Even with its status as one of this country's most famous landmarks and the first national park, almost three-quarters of all Americans have yet to visit Yellowstone National Park. Spanning three states, the park takes up almost 3,500 square miles and is home to mountains, canyons, lakes, rivers and hundreds of species of animals. Visitors to Yellowstone have many options when it comes to outdoor activities in this colossal destination. After a trip to the world-famous Old Faithful Geyser, which erupts about once every hour and a half, folks can kayak through the West Thumb area, or even hike through any number of the park's 1,100 miles of trails.
Gateway Arch, St. Louis, Missouri
Standing tall at 630 feet, St. Louis' Gateway Arch is truly a modern marvel, and the tallest man-made monument in the United States. Coming up on the 50th anniversary of its completion in 1965, the arch is more than just a jaw-dropping site. As part of the Jefferson National Expansion Memorial, this towering spectacle commemorates the westward growth of the United States, and is sure to please history buffs and everyday travelers just the same.
The Hollywood Sign, Los Angeles, California
If Los Angeles has any one iconic landmark, it's the world-famous Hollywood Sign. Featured in countless films and TV shows, the 45-foot tall letters should look and feel familiar to visitors from all over the world. But folks don't have to look at the sign from afar; with just a 40-minute hike up the Hollyridge Trail, visitors can get up close and look down on the landmark while enjoying a breathtaking view of metro Los Angeles at the same time. For car instead of foot, best views are on Beechwood Drive with a stop at a little enclave called Hollywood Land.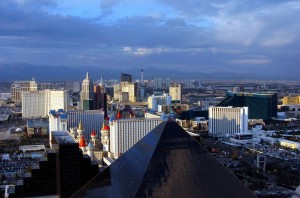 Las Vegas Strip, Las Vegas, Nevada
With a nickname like "Sin City," it might be a little surprising that Las Vegas is the survey's least-ignored landmark to date. But it's even more surprising the think that this larger-than-life Nevada mecca still has yet to be experienced by 45 percent of Americans. A continuous undulation of new hotels, such as the luxurious Cosmopolitan and the new Nobu at Caesars, and vivacious nightclubs such as the Hakkasan, make this crowded desert getaway even more attractive to visitors beyond just the at its location just east of southern California.